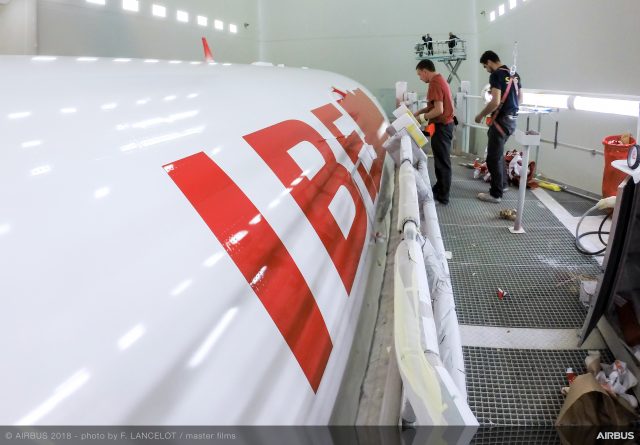 Iberia is expanding its fleet once again, as it receives delivery of and puts into service two fantastic new aircraft models, the Airbus A320neo for short- and medium-haul flights (May 29) and the widebody Airbus A350-900, for long-hauls (June 26, the first baptised "Plácido Domingo", for Spain's great opera tenor). And we thought we'd take the opportunity to share with you how the process works. 
These sophisticated and expensive (the A320neo has a book value of 101,500,000 USD and the 350-900 of 317,400,000) flying machines are the latest and greatest generation in international commercial aviation. And not surprisingly, when Iberia or any other airline places an order for a new aircraft – whether a new or already existing model – a complex series of procedures is launched covering all aspects but with strict levels of security first and foremost.
What happens first is that the order is assigned a production slot – an order number that will determine the progress and delivery date of the aircraft(s). And from that moment – as in the case of the new Airbus A350-900, up to five years can go by – this particular order, for example, was placed 25 September 2013.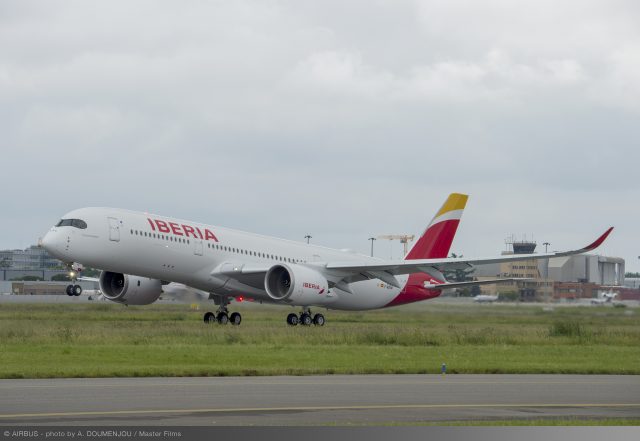 In the case of the A350 XWB, new to the Iberia fleet, once the contracts were signed, an airline team was dispatched to Airbus headquarters in Toulouse and Hamburg to meet with factory officials.  These meetings were focussed especially on how the airline cabins will be fitted out – seat fabrics, carpeting, entertainment systems, galley (kitchen) design including ovens and coffeemakers, lavatories, and particular aspects of the cockpit. It's kind of a supermarket, in a sense, where Iberia's people shop for various products offered by different manufacturers.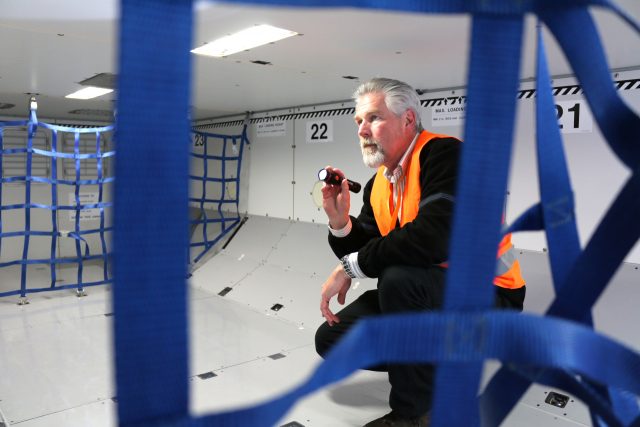 One cool way the shopping process is carried our is via 3D virtual reality, allowing the Iberia team to visualise the various different cabin options in seconds – seat and carpet colours, seat spacing, ceiling and divider designs, and more. Furthermore, all these elements can be examined under a variety of available lighting, which can have a significant effect on colours.
Aircraft Assembly and Test Flight
While this is going on, of course, the aircraft itself is being built in the factory – first as isolated components, then larger sections which are finally assembled into the final product, like a gigantic jigsaw puzzle. During this process, the team is given access to the production line to check that everything is going smoothly, and if necessary request tweaks in the production schedule.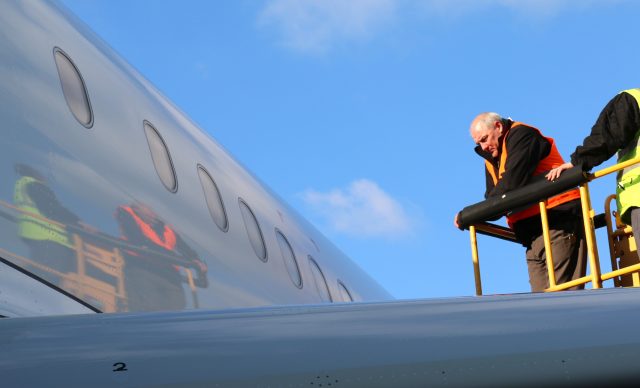 Now that the assembly is completed, it's time for the maiden test flight, carried out by the factory's own pilots and cabin crew, who put the aircraft through its paces, pushing it to the limits of its potential performance in order to assure that everything is working correctly. If any defect or other problem is detected, the flight is repeated, and if necessary, the problem corrected – and Iberia kept in the loop every step of the way.
Another inspection team follows up once back on the ground, minutely inspecting for example the paint job, as well as all moving parts in the cabin, such as seat reclination, proper functioning of lighting and circuits, and windowshade and overhead bin operation.
Once the new aircraft has passed final muster, it's finally delivered to Iberia, with an Iberia crew accompanied by a factory pilot flying it to it to the airline's operations hub at Barajas Airport in Madrid.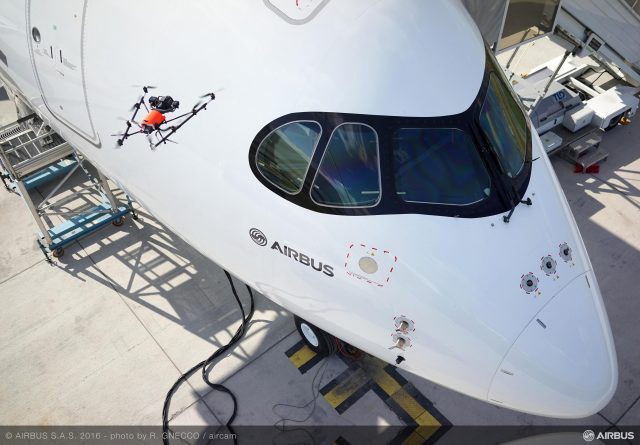 Once here in Madrid, there are yet several more procedures to undergo. First off with Spain's Ministry of the Exchequer, to register it as an import like any other product that comes into this country, and simultaneously undergoing inspection by Spain's State Air Security Agency (AESA), leading to certification of flightworthiness, granting of an AOC (Air Operator's Certificate) and entry into the national commercial aviation registry.
Then before the aircraft can be entered into service, the final step is to instruct Iberia pilots and cabin crew in the operation of the new model, especially via a series of training flights. Then and only then can we allow our passengers to enjoy the latest and greatest generation of commercial aircraft in the world! And Iberia invites you to discover it for yourself soon.