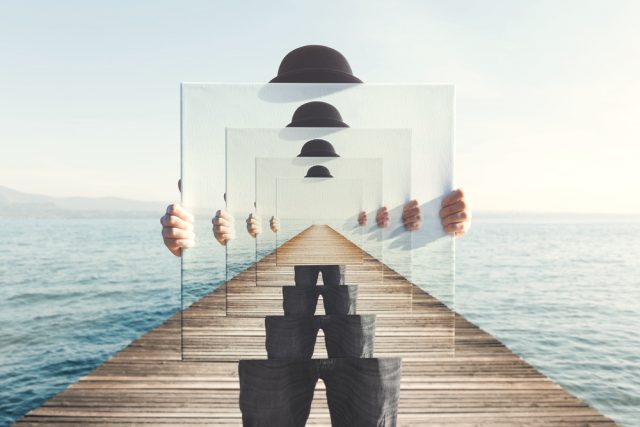 The capital of Belgium is also of course the capital of Europe, known for hosting many of the bodies of the European Union, as well as for its good eating (beer, chocolate, mussels) and landmarks like the magnificent Grand' Place and the puckish Mannekin Pis. A bit less well known is what an exceptional museums mecca is Brussels. Starting with nine that prove my point.
Six of these are part of the consortium that Musées Royeaux de Beaux-Arts de Belgique Belgium's Royal Museums of Fine Arts number six, with some 20,000 artworks between them. Entrance to each costs 8 euros, but if you're a real museums maven, it makes total sense to pay another 8€ for a combined tickets allowing admission to all. Here's a quick rundown of each…
The fin-de-siècle period generally covers the last two decades of the 19th century and the first decade of the 20th, and beyond art also brings in literature, music, architecture, and photography. The best known style of the period was Art Nouveau, of which Brussels was a hotbed, so fans will be very much in their element here!  A short stroll south of the Grand' Place.
One of Belgium's most famous and recognisable artists is the surrealist René Magritte (1898-1967), and in this nine-year-old museum on Place Royale 230 of his works are curated in an interactive and entertaining way, focussing for example on common themes and iconography such as umbrellas, green apples, and bowler hats. Also a short stroll south of the Grand' Place, quite near the Fin-de-Siècle Museum.
Occupying the house/studio of the 19th-century painter/sculptor Constantin Meunier, this collection of around 150 works is located in the Ixelles neighbourhood, a half hour by car or bus from the Grand' Place. It's a fine body of realist work focussing on the dignity of working men and a compassionate look at the industrial, social and political milieu of his day.
Contemporary, to be sure, but also reaching back to the late 18th century, and particularly strong in the 20th century, showcasing artists including Francis Bacon, Salvador Dalí, Giorgio di Chirico, Magritte, and Claes Oldenburg. It's housed in a classical building just a ten-minute stroll south of the Grand' Place.
Originally inaugurated in 1801 by none other than Napoleón Bonaparte, this is one of the best in the world for Flemish painting from both Belgium and the Netherlands, mostly covering the 15th through 18th centuries. Notables include Hieronymous Bosch, Pieter Brueghel the Elder, Lucas Cranach, Hans Memling, Peter Paul Rubens, and Anthony Van Dyck. There are contributions from elsewhere in Europe, as well, from the likes of Arcimboldo, Bonnard, Botticelli, Delacroix, and Tiepolo, and even a few modern masters such as Bacon, Alexander Calder, and Michel Duchamp.
Another home/studio collection, this one is all about another seminal 19th-century painter/sculptor, Antoine Wiertz (1806-1865), part of that century's popular Romantic movement, fascinated with the spectacular as well as themes of death and the fragility of human life. Catching sight of his massive painting Greeks and Trojans Fighting Over the Body of Patroclus is a wow moment, indeed. Down in the Leopold neighbourhood, a 2o-minute drive south of the Grand' Place.
Plus here's one more you surely won't want to miss:
Millions around the world view comics as a legitimate form of pop art, and nowhere is that more true than here in Belgium, home to classics such as Tintín, Spirou, Les Schtroumpfs (the Smurfs), and Lucky Luke. This entertaining multimedia museum, housed in a 1905 Art Nouveau building, was revamped and relaunched in 1989, laying out the history of this very Belgian art form, up to the present day, with a special section devoted to Tintin creator Hergé.