Ireland's capital makes for a stimulating city break, for sure, but few are aware that greater Dublin also has its laid-back, bucolic side even outside its leafy green parks. Exhibit A is the Howth Peninsula, the fishing village of Howth and the tiny offshore island known as Ireland's Eye. So here's a St. Patrick's Day tip o' the shanter!
Dani Keral
Some 45 minutes out of downtown Dublin (reachable by car or DART commuter rail), the Viking-founded old village core of Howth (rhymes with "both"; population just over 8,200) presents a picture-postcard, jetty-enclosed fishing harbour with a mix of fishing boats and pleasure craft – both sailboats and motorised craft from launches to yachts – overlooked by a white lighthouse. You may even spot a few sea lions hanging about! Sandy Claremont Beach is near at hand, and the downtown offers its own mix of charming shops hawking a variety of merchandise; homely pubs, some with live music; restaurants specialising in the catch of the day (salmon and cod are local favourites), a handful of small hotels; a little handicrafts market where you can also have a nice feed; an appealing weekend farmers' market; and the 15-year-old Hurdy Gurdy Radio Museum of vintage radio-related gadgets, housed in one of a series of old stone watchtowers along this stretch of coast.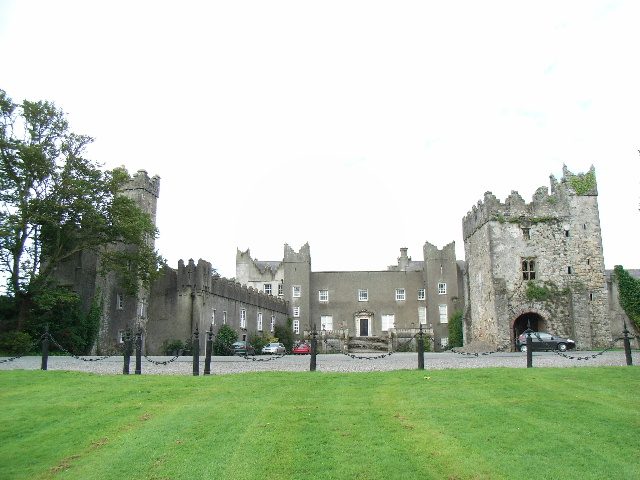 A short stroll away, you'll find the area's main historic landmark, 16th-century Howth Castle, one of Ireland's oldest still occupied buildings (by the descendants of the original earls of Howth), and a mix of crenellated and modernist; guided mansion tours may be available on warm-weather weekends, and the grounds are also home to a prehistoric dolmen tomb; ruins of an 11th-century abbey; the somewhat ramshackle National Transport Museum of Ireland; and fine gardens noted for their rhododendrons.
Another of the area's bucolic charms involves the Bog of Frogs Loop, a trail along the nearby coast and heading a bit inland as well, which can take in its entirety up to three hours. If you like, you can also take a boat out to Ireland's Eye, an uninhabited sanctuary for sea birds and seals with the ruins of a 6th-century monastery and another stone watchtower.
In short, a truly wonderful little day trip from Dublin on St. Patrick's Day or any other day!
More info: VisitDublin.com.