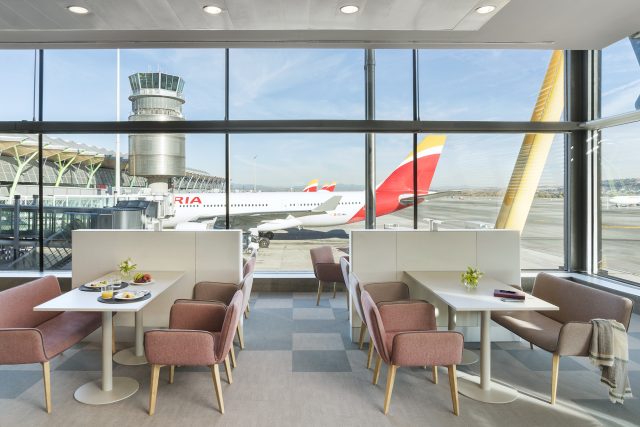 One of the many great things we were able to accomplish in the past year was the total overhaul of our Velázquez Premium Lounge for business-class travellers at Terminal 4 of our home base, Madrid's Barajas Airport. And we're gratified to say it's been getting rave reviews!
Bigger (2,500 square metres/sq. feet, an increase of 25 percent) and better than ever, with a wider range of services and amenities, the redesign took into account the ever evolving needs and desires of today's discerning airline travellers. And all with a spectacular view of the runways!
First and foremost, of course, the business traveller needs connectivity, and so the strong WiFi signal is supplemented by connection points and USB charging ports at nearly every point in the lounge, including all side tables.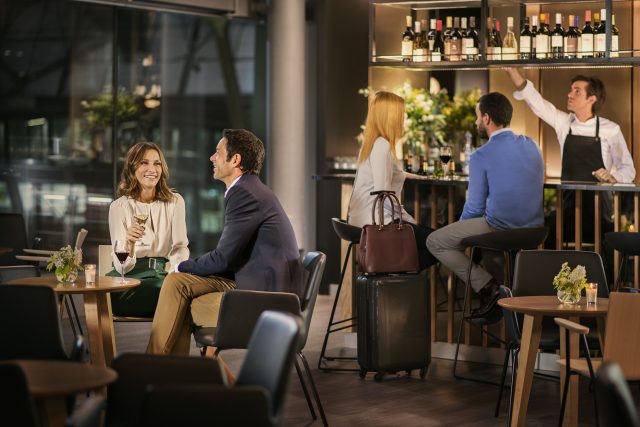 Comfort and convenience are also obviously high on the list, whether guests are travelling for business or pleasure. Just take advantage of our complimentary bag-storage system and settle down to enjoy amenities and services including:
A wide selection of online newspapers and magazine both Spanish and international.
A chill-out zone complete with beds, showers and other amenities.
A sit-down restaurant with an à la carte Spanish menu.
An extensive hot and cold buffet.
A "vinotecque" with 22 excellent Spanish wines, along with a full bar featuring beer, liquor, and soft drinks, as well as snacks, tapas, and sushi to accompany them.
A "healthy cuisine" station.
A coffee and tea station.
Tablets available throughout the lounge for consulting food and drink menus.
A babysitting zone where you may leave your child in the care of qualified and carefully vetted personnel while you are in the lounge.
Video consoles, table games, and kids' play areas: We've kept the small set very much in mind in this refurb, and in addition to providing plenty of diversions for them, children under 12 are allowed in with eligible adult passengers regardless of whether they have passes themselves.