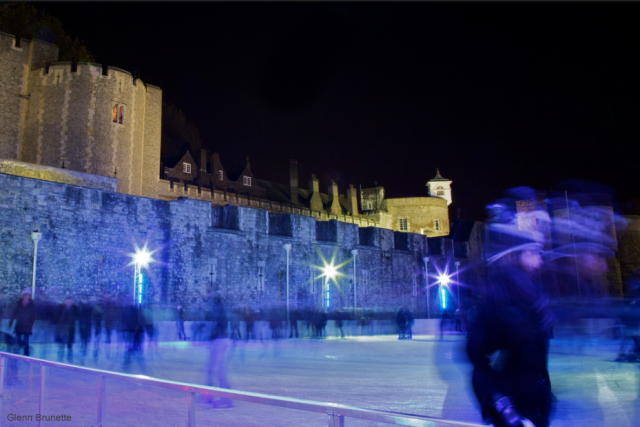 So you're in the capital of merry olde England for the winter holidays, enjoying the festive lights and good cheer, and suddenly you realize that your British friends are off on the day after Christmas for something called Boxing Day. Setting aside any jealousy over a work-free day many of us don't share, you wonder what this "boxing" thing could possibly be. Are there matches scheduled around London? Where are the rings, and how do you get tickets?
Well, Boxing Day has nothing to do with grown men pummeling each other in public, old chap. In the U.K., as in much of the British Commonwealth, December 26th is an official holiday that harks back to a time when servants of various kinds received a gratuity for a year of good service in a "Christmas box". These days, however, the date is better known for other types of pursuits, many of which you may find enjoyable during your visit.
So What to Do in London on Boxing Day?
First of all, be aware that many attractions that were closed for Christmas are still closed on the 26th, so if there are any that your heart is set on, make sure to check ahead. That being said, perhaps the foremost activity is shopping, as most retailers will start their January sales on Boxing Day. This may then be the perfect time to grab your credit cards and hit stores both large and small, whether you're looking for a great souvenir for Aunt Millie back home, or a glamorous stole to wrap around your neck as you engage in another Boxing-Day classic: ice skating!
London has no shortage of fabulous venues to show off your skills on ice, some of which may prove to be among your finest memories of the trip. How about ice skating in front of King Henry VIII's modest digs at Hampton Court Palace? Or for museum buffs, at the Natural History Museum ice rink? Or perhaps you're more the type to glide gracefully in the rink set up in the Tower of London's dry moat (above). With choices like these, you can't go wrong.
You can also ice skate, among a multitude of other options, at the truly magical Winter Wonderland in Hyde Park. This could easily be a full-day option, with a circus, a 200-foot Ferris wheel, roller coaster, sprawling Christmas markets, and lots of food and fun everywhere you look. Travelers on a budget will appreciate that there is no admission charge (though some attractions, including the ice skating, do require tickets).
Finally, another great way to wrap up your Boxing Day in London is… you guessed it… a West End show or musical. Whether you're feeling Wicked or like a Lion King, London's famed theater will raise your spirits and elevate your cultural horizons.
For more information on what to do in London on the day after Christmas, check out Visit London's other suggestions. Cheers!