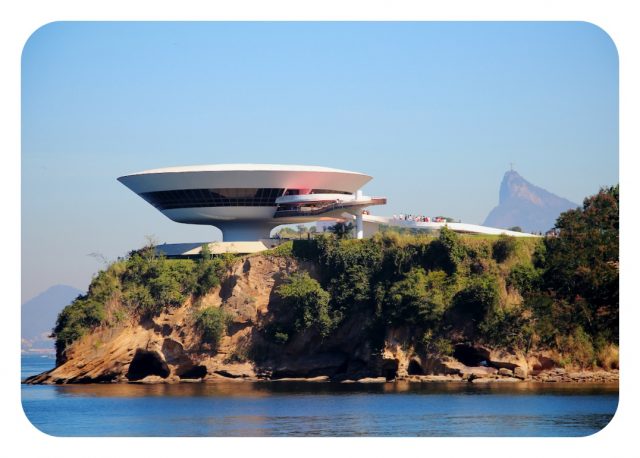 Marinelson Almeida
Despite Brazil's current crisis, visiting Rio de Janeiro remains an amazing experience, thanks to its setting, its attractions, its traditions, and its overall vibe. It's a mix which has attracted many a filmmaker over the decades, from the gritty (City of God isn't easy to watch) to the escapist. Following are notable recent examples of the latter:
The director of Fast Five, the fifth in the Fast and Furious franchise, Justin Lin, noted upon its release in 2011 that "I felt like it was important to go to Rio and shoot some critical scenes because the texture, the way that it looks—even the way that the sun interacts with the buildings—are things that you have to have".
In the process, they got shots of the city's most iconic sights and sites, including Sugarloaf mountain, Copacabana Fortress, Copacabana Beach (the final scene), Ipanema Beach, the Santa Marta favela (slum), and of course the famous Christ the Redeemer statue on Corcovado hill. They also filmed a character, Roman (played by Tyrese Gibson), arriving at Galeão International Airport, and many of the frantic car chases were shot on Avenida Francisco Bicalho, a bit west of Centro, Rio's downtown.
(Fun fact: And when locals got wind of the production, many flocked to the sets, sometimes presenting a challenge to orderly filming!)
Also in 2011, Twilight: Breaking Dawn used Lapa, a central neighbourhood known for its party scene, (specifically Avenida Mem de Sá and Rua do Lavradio) as the backdrop where Edward and Bella danced.
A bit farther back, scenes for the 2003 Ang Lee blockbuster Hulk were shot in two favelas, Tavares and Rocinha. The latter is Rio's largest, and also safely visitable via organised tour – a truly unforgettable experience, as an earlier post on this blog describes.
Even farther back, one of the most exciting scenes in the 1979 James Bond flick Moonraker was filmed aboard one of the cable cars up to Sugarloaf.
And one final note: after exploring some of these locations, pop over to a bar near Centro called Cine Botequim (Rua Conselheiro Saraíva 39) for drinks and/or light Brazilian bites amid movie memorabilia and a boho vibe, with events including movie screenings and talks by filmmakers (open weekdays only).
If you visit Tavares, by the way, I'd also recommend a bar called The Maze (Rua Tavares Bastos 414), run by a British artist named Bob Nadkarni, who hosts jazz jams, art exhibitions, and other events, besides serving some tasty food (only authentic Indian curry in Rio, Bob claims) and renting out overnight rooms. And the views from the terrace here are – well, cinematic.