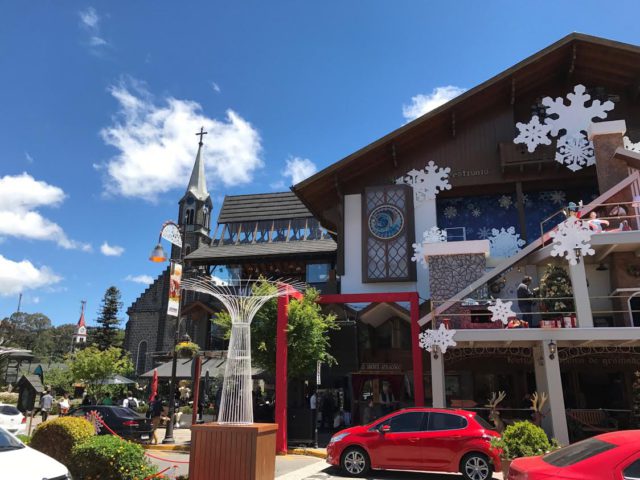 photos | David Paul Appell
If when you think about Brazil, chances are it's all about Rio de Janeiro, perhaps with some Amazon and Bahia thrown in (or just maybe even the futuristic architecture of capital Brasilia). But all the way down south in the state of Rio Grande do Sul, the terrain is rolling to mountainous; the climate consistently temperate to cool; and the culture akin to the gauchos of neighbouring Uruguay as well as strongly flavoured by the German and Italian immigration of generations ago. It's also home to the charming little city of Gramado, where the downtown architecture mimics Bavaria and which for 80 days a year enthusiastically transforms itself into Christmasland.
In fact, this city of nearly 32,000, originally founded by Portuguese from the Azores Islands in 1875, has for some decades now been one of Brazilians' own favourite resort destinations thanks to its environment and architecture – a getaway from other steamier parts of the country – as well as drawing visitors primarily from across Latin America. During those years, sundry attractions have been added, from a slew of shopping options to swan boats on lakes; Brazil's only zoo specialising in endemic animals; and Snowland, an enormous indoor theme park including rides, an ice-skating rink, and even a ski slope.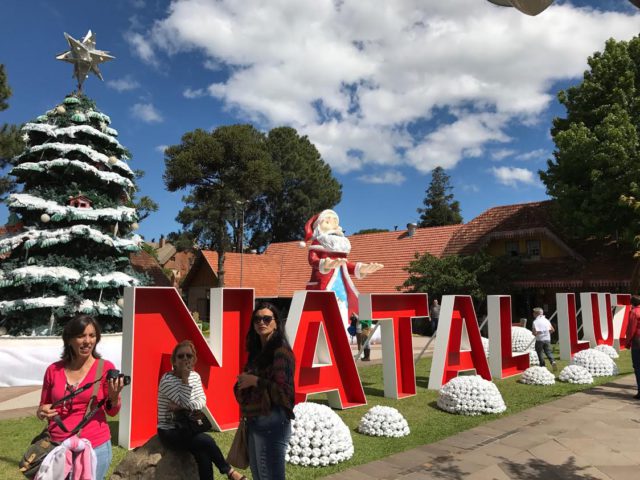 Gramado has in fact become such a huge deal for Brazil tourism industry that for the last 28 years it has hosted the continent's biggest travel trade show, November's Festuris, attracting blue-chip exhibitors from across the world. And this of course is also the time of year for its Yuletide festival, Natal Luz, marking its 29th year in 2016. Running this year October 28 through January 15, in addition to the streets and buildings of downtown being decked out in lights, Christmas trees, snowmen, Santas, and sundry other decorations, the festival is a never-ending procession of more than 300 shows, concerts, parades, fireworks, exhibitions, passion plays, and other events on Yuletide themes, some religious, many more secular.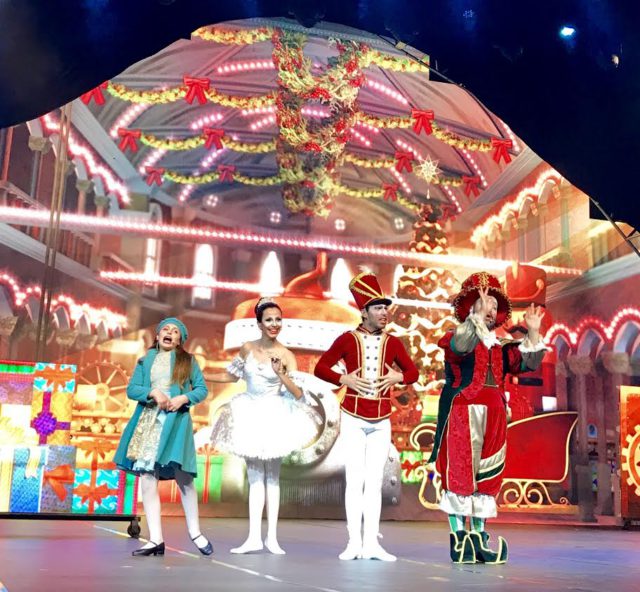 On my recent visit, I caught a couple of those shows – one with an elaborate four-storey set right out on the main drag, Avenida Borges de Medeiros, and a jolly if corny musical aimed at kids, Natal Pelo Mundo (Christmas Around the World) in an enormous events hall, one of a number of elaborate indoor and outdoor stage shows which from September into January bring in hundreds of Brazilians from elsewhere in the country just to perform in them.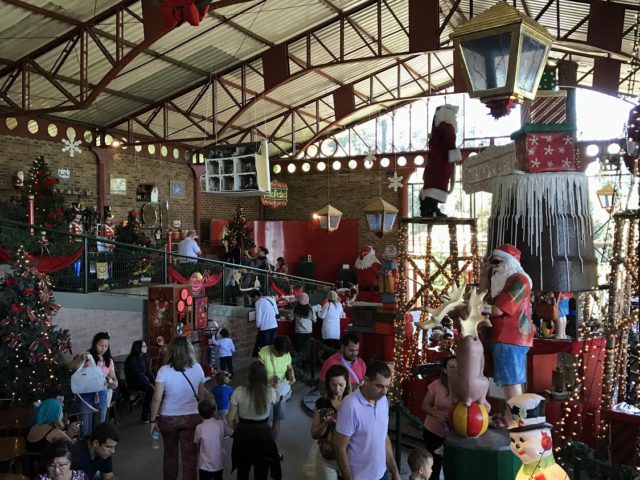 I also visited a modest Christmas theme park that's open all year round. Called Aldeia do Papai Noel, in addition to the man in the red suit holding court in a little pavillion, there's a monorail, "Santa's workshop" (above), "elves quarters", shops, an area with artificial snowfall, and more. Disney World it's not, but little kids will undoubtedly be charmed.
So if you're one of those folks who loves you some Christmas, and/or you're interested in experiencing a very different side of Brazil (there's also a Napa Valley-like wine region very near here), Gramado along with surrounding cities and towns such as Canela and Bento Gonçalves are well worth a visit.
Best fares to the nearest city Porto Alegre, a two-hour ride from Gramado, from the UK, from Spain.
More information in English: GramadoInesquecivel.tur.br.