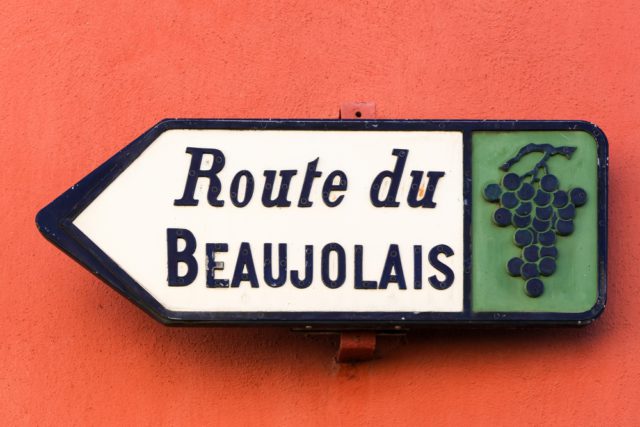 photo | ricochet64
Throughout the year, the calendars of wine lovers are filled with all manner of momentous dates, of harvests, vintage releases, festivals, and more. And since the 1980s, few have been more heralded than the annual third-Thursday-of-November release of the young red wine made from Gamay grapes grown in the granitic soils in the hills of France's Beaujolais region, an easy drive north of Lyon and straddling the Rhône-Alps and Burgundy regions.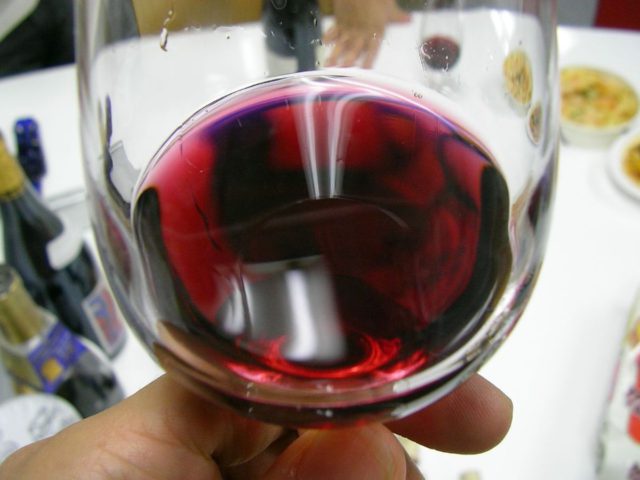 photo | Hajime Nakano
Next year will be the 80th anniversary of Beaujolais' appellation d'origine contrôllée, the six-century-old designation officially recognising the uniquely local origins and characteristics of wines, cheeses, and other foodstuffs (there are now a dozen appellations of various Beaujolais wines). But of course winemaking hereabouts boasts an ancient and venerable pedigree hereabouts – in fact dating back to when it was part of Gaul, in the Roman Empire. For most of its history, the market for Beaujolais was local, then national, within France.
It was actually quite recently, during the 1980s, that Beaujolais Nouveau became famous, as a result of clever, creative marketing by producers, which spurred demand for this light, fruity, easy-drinking red. Of course, there was something of a – well, you could call it a pushback to the overpromotion in more recent years that led to greater efforts by the region's winemakers to also add deeper, more complex, longer-aged Beaujolais wines. Nonetheless, the release of each year's young Beaujolais Nouveau has remained an enduring if no longer quite so hyped tradition in the wine world.
https://youtu.be/UBEHIWEHC2w
Visiting the bucolic Beaujolais region, divided into two subregions along the Saône River, is also a rewarding experience, starting with a 23-kilometre (14-mile) route du vin. Here it's mostly about visiting charming villages and towns such as  Beaujeu (the historic capital and namesake of the region, also site of a regional visitor centre), Brouilly, Chenas (below), Fleurie, Juliénas, Moulin-à-Vent, Oingt (officially classified as one of "France's most beautiful villages"), St-Amour Bellevue, and Villié-Morgon, with their friendly, down-to-earth winemakers, as well as various bistros, bed-and-breakfasts, mediaeval and Renaissance architecture, and age-old rhythms.
The region's main hub is Villefranche-sur-Saône (pop. 36,000), founded in 1212 and known for its Renaissance buildings, passageways, and courtyards. The city's main church, Notre Dame des Marais, built and added to between the 12th and 16th centuries, is a fine Romanesque-Gothic hybrid. There are also a handful of modest but interesting museums, such as the Musée du Patrimoine and Musée des Conscrits, showcasing local arts and traditions; the Musée Municipal Paul Dini, focusing on 19th- and early-20th-century regional art; and the Musée du Souvenir (Museum of Memory, dedicated to World Wars I and II as well as France's participation in conflicts in Indochina and Algeria, with special attention to the role of locals in all of them).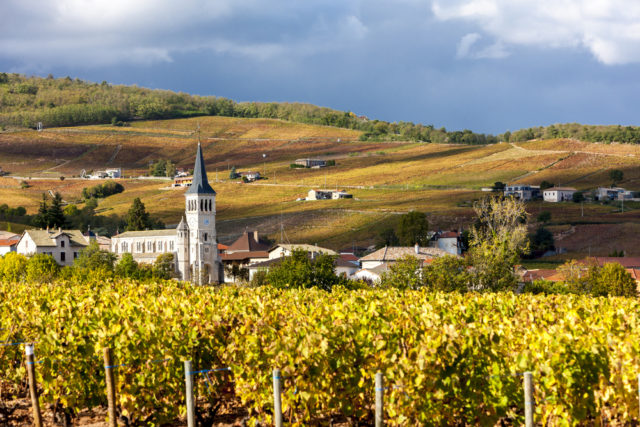 photo | PHB.cz
Other notable landmarks in the area include various lordly chateaus such as Brouilly's 15th-century Château de Corcelles, with Renaissance galleries, mediaeval chapel carvings and atmospheric tasting cellar in the onetime guardroom. And the 10th-century priory in the village of Salles-Arbuissonnas-en-Beaujolais, founded by the Benedictine monks of the famous Cluny Monastery a bit to the north, offers a lovely Romanesque cloister and portico, and next door is a little museum with exhibits about the priory's history as well as artworks and ancient Roman artefacts.
Food for the mind and soul as well as the palate. Cheers!
More information: BeaujolaisNouveauDay.com, Beaujolais.com, VillefrancheBeaujolais.fr.