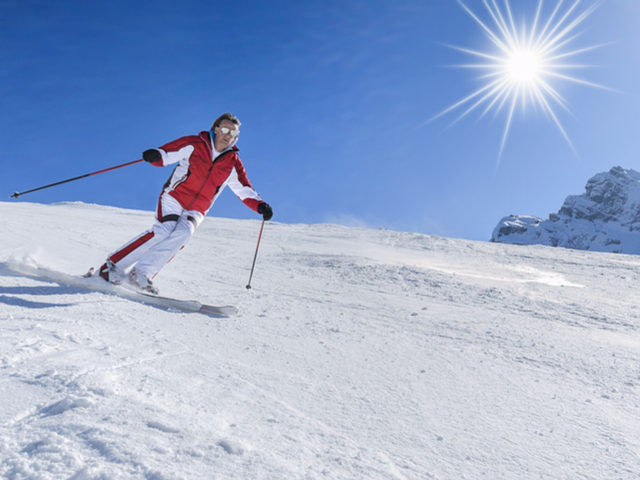 photo |  Elisa 69
Die Schweiz/La Suisse is where it all began. For example, ski holidays first took hold in St. Moritz and ski racing in the Mürren-Wengen area, while Davos was where one of the Alps' first ski lifts was constructed and the first skis were imported from Norway.
The railway has been of utmost importance to Switzerland skiing, since people took their first turns on snow in the 19th century, and even today, rail can often be the quickest and most efficient route to reach winter resorts from the country's airports.
Many of these resorts remain quite traditional even while keeping up with the times, and a holiday here certainly doesn't come cheap. But among the pretty villages with their wooden chalets and jangling cowbells are some truly excellent resorts with huge ski areas and constantly improving lift systems. Here, as the winter sport season gets underway, are a half dozen of the best.
Bustling Davos is known not just as a winter resort (top) but also a spa town and home to the annual World Economic Forum. Furthermore, it's been a centre of skiing innovation; the drag lift was invented here in 1934, and the sport itself started to become popularised back in the 1880s when Sherlock Holmes creator Sir Arthur Conan Doyle wrote about learning to ski here in London Strand magazine.
The Parsenn is the biggest of the ski areas in Davos, and it is linked with the resort of Klosters. The other, smaller, local ski areas are Jakobshorn, Pischa, and Rinerhorn.
The Swiss Ski & Snowboard School is the traditional choice here, although there are several good alternatives, as well.
The Parsenn ski area abounds with Schwendi huts – pretty, wood-chalet-style establishments serving hearty mountain food, while the lodgings, as you would expect, tend toward the upscale, both in terms of hotels and chalets (for bookings, check PowderWhite.com).
Davos nightlife ranges from stylish piano bars and lounges to music venues, with standouts like the Bolgenschanze and Jatzhütte.
Closest airports are Zurich, an hour 45 minutes drive time, and 2½ hours from Basel.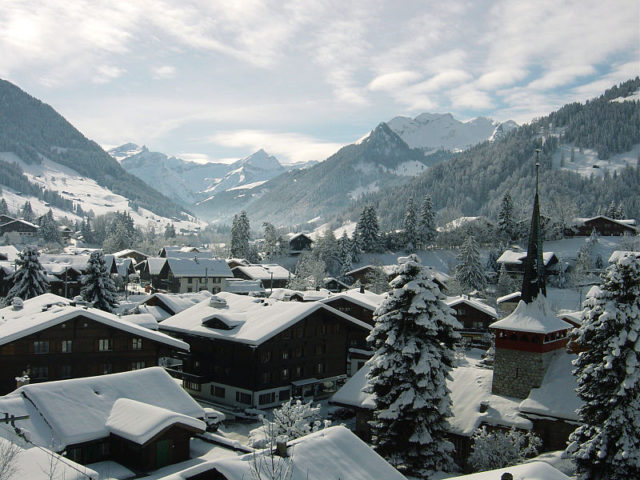 photo | GstaadTourismus
The skiing is mainly gentle at this storied resort (above), with almost half of the pistes fairly unchallenging. But that's just how its fans (which include quite a few celebrities) like it. For something a bit tougher, you can head to the glacier at Les Diablerets, also on the same lift pass.
The hotel that embodies this glittering resort is the Gstaad Palace, which looms over town like something out of a Brothers Grimm fairytale and has hosted stars through the ages, including Elizabeth Taylor, Richard Burton, Peter Sellars, Julie Andrews, Roger Moore, Madonna, and former UN Secretary General Kofi Annan. There are also, of course, a good range of other hotels, as well as chalet rentals (have a look at the booking options at Sno.co.uk). On the dining side, the hundred or so Gstaad restaurants include more than a dozen boasting Gault Millau points and Michelin rosettes, yet also a share of options for the more budget-conscious.
For for ski and snowboarding tutelage, try Gstaadsnowsports.ch or Alpincentrum.
Après-ski, Charly's is the popular coffee shop, and later on the bar at Hotel Olden is a top choice for tippling. The Gstaad Palace houses the GreenGo nightclub for late nights, but in a resort with so many private chalets, most people tend to do their partying at home.
The closest airports are Basel and Zurich, both roughly 2½ hours away by road.
Without a doubt the most glamorous ski resort in the world – and especially put on the map in the 1960s when the Beatles filmed the snowy scenes of their movie Help! at the resort. Unusually, for a resort where so many of its Prada-clad guests don't even ski, the pistes and off-piste are of a high standard.
And recently, thanks to the Ski World Championships to be held here in 2017, there have been many investments made in the ski area. This includes the new six-seat chairlift on Corvatsch (2,200 m/7,218 ft. long, designed by Porsche), which replaces an old T-bar.
There's a good choice of ski schools, but arguably the most cutting-edge is Ski Cool, with classes mainly in the two biggest ski areas here, Corvatsch and Corviglia. In addition to downhill skiing and snowboarding, St. Moritz is also an important centre for cross-country skiing.
The dining and lodging scene is, as you would expect, suitably impressive and luxurious, but some more affordable options exist, as well. (A couple of tips: don't miss Confiserie Hanselmann for hot chocolate and cakes, and check out a range of accommodations at ScottDunn.com.)
Apart from the usual clubs and bars, the frozen lake offers oodles of non-ski activities such as golf, cricket, horse-racing and sleigh rides. Most famous activity of all here is the Cresta – in other words, extreme tobogganing. The St. Moritz Tobogganing Club still excludes women from taking part, but it is riveting to watch, and men don't need to be members to try this sport, which features speeds of up to 100 kph (67 mph).
To drive in from Zurich airport takes about 2½ hours, and from Basel it's 3½.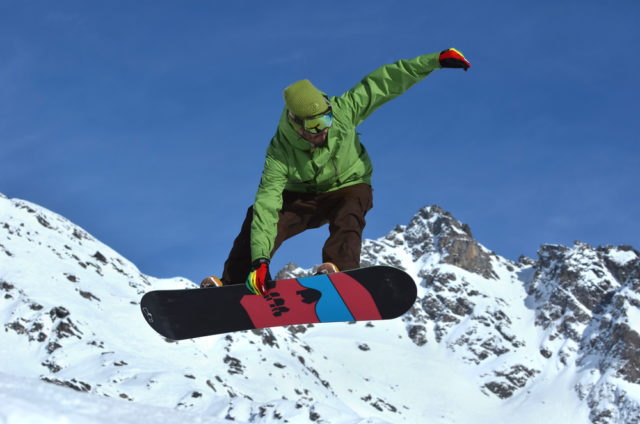 photo |  mountainpix
This lively resort has few equals in the skiing world – apart from perhaps France's Chamonix and Jackson Hole in Wyoming, USA. Not many destinations have the huge quantity and quality of steep and rugged terrain that's easy to access from the piste and doesn't require a helicopter to reach. The views are fabulous, too.
There are 410 kilometres (255 miles) of slopes and the top lift rises to 3,330 metres (10,925 feet). Beginners are catered for as well – at Les Moulins and Les Esserts areas – but this is a resort that's really best left until you're a proficient skier or snowboarder. To help boost that proficiency, there are some fabulous ski schools here, including Warren Smith Ski Academy, New Generation, and Element Concept.
Verbier used to have a dearth of restaurants, both on and off the mountain, but that has been rectified with several recent additions. When it comes to accommodation, there are a number of fine hotels and inns, but for many people the best holiday experience here is staying in a chalet (bookings: Verbier Exclusive).
The nightlife, by the way, is every bit as good as the action on the slopes. Verbier aficionados come both to ski hard and to party hard. Après-ski choice includes the Farinet Lounge Bar, Le Rouge, and Carve at the W Verbier hotel.
The closest airport is Geneva, 163 km (101 mi.) and about a two-hour drive away.
One of the birthplaces of modern skiing, when holidaymakers first arrived here in the late 19th century it was mainly to see the impressive Eiger, Mönsch, and Jungfrau peaks. To this day, the only way to reach this car-free resort is by rail from the valley town of Lauterbrunnen.
There are 221 km (137 mi.) of mainly intermediate piste in the linked Wengen-Grindelwald area, including Mürren, which shares a lift pass. This is also reached by railway, and is perfectly feasible for a day out. Mürren's Schilthorn cable car takes you up to the revolving Piz Gloria restaurant, which was made famous by James Bond back in 1969 in On Her Majesty's Secret Service.
Among the best ski schools here is Altitude, which runs group and private lessons in skiing and snowboarding.
There are a lot of dining choices up the mountain, and for overnighting, in this sprawling resort area it's best to be centrally located in this large resort (for bookings, check Snow-wise.com). Wengen is not, on the other hand, particularly known for its après-ski, but nevertheless there is a choice of bars. Immediately after skiing, people head for the Kleine Scheidegg Bahnhof, where there is a teepee featuring live music.
Wengen is located about a three-hour drive from either Zurich or Basel airports.
Even if you've never been to Zermatt, you will no doubt recognise its iconic mountain – the Matterhorn, the model for Toblerone and star of many a chocolate box and Christmas card. The sophisticated village is one of the loveliest in Switzerland, with its ancient blackened barns, but Zermatt is a lot more than just a pretty face.
For a start, there's 350 km (217 mi.) of piste, linked with Cervinia over the border in Italy. If your pocket is deep enough, you can try a day's heli-skiing, with some fabulous descents including a trip from the top of Monte Rosa.
There are ten ski schools, but best in my opinion is British-owned Summit Ski & Snowboarding School.
For nourishment, you'll find delightful little mountain huts wherever you go, offering everything from traditional Swiss Alpine fare to haute gourmet cuisine. You're completely spoiled for choice, so make sure you try a different mountain eatery every day. For checking in, hotels are a mix of stately five-stars and a few more modern and/or offbeat properties, and there's also a wide variety of home-away-from-home options at Matterhorn Chalets.
Post slopes, start with drinks at either the cute little Elsie Bar or the more avant-garde Vernissage, then you can move on to a diverse choice of bars and clubs.
To fly here, the closest gateway is Geneva, just under three hours away, while Basel and Zurich are about 3½ hours.
Felice Hardy is co-editor of the ski information website WeLove2Ski.com.