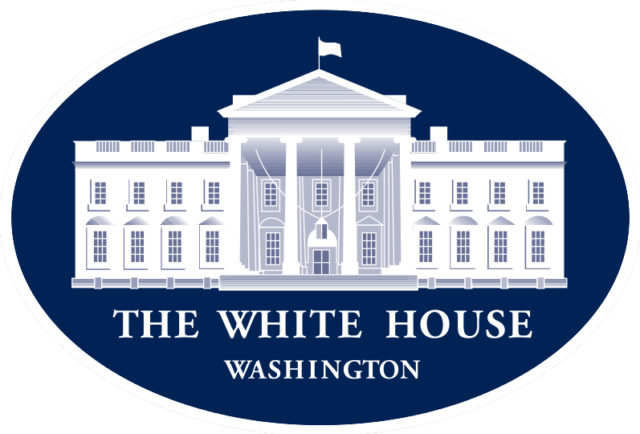 image | U.S. Federal Government
As the USA's citizens finish electing their 45th head of state today, it's worth noting that given the outsize world influence of this country's chief executive, travellers seeking insights into both U.S. and world history will find intriguing and often first-hand information at the libraries, homes, and other sites dedicated to the various presidents and their first ladies. A number of them continue to do historical research and host rotating exhibits as well as talks, concerts, and other events open to the public.
Just be sure to keep in mind that especially in the case of the more recent presidential libraries, history may often be presented with a subtle (or sometimes not so subtle) bias in favour of the president in question. So without further ado, hail to 16 of the most prominent as well as recent presidents, located in TK states: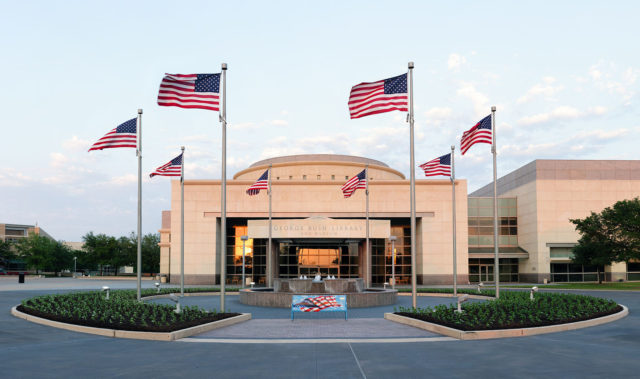 photo | jujutacular
George H.W. Bush – College Station, Texas
Straddling the late 1980s and early 1990s, the Republican former vice president and CIA director served just one term, but that included momentous events such as the end of the Cold War and the first Iraq war, both of which still reverberate today. Located at Texas A&M University, a two-hour drive from Austin and an hour and a half from Houston.
George W. Bush – Dallas, Texas
The son of the elder president Bush won office despite losing the popular vote, and presided controversially over most of the tumultuous first decade of the 21st century, with traumatic events including the terrorist attacks of September 11, 2001, the Iraq War, Hurricane Katrina, and the financial meltdown of 2008. Housed at Southern Methodist University, this museum is invaluable for anyone looking to understand the difficult first decade of the 21st century.
Jimmy Carter – Atlanta, Georgia
A peanut farmer who after serving as Georgia's Democratic governer ran as a Washington DC outsider and served just a single term, from 1977 to 1981, thanks largely to facing economic hard times and a domestic energy crisis as well as foreign setbacks such as the Iran hostage crisis and increased tension with the Soviet Union over the invasion of Afghanistan. Accomplishments in office included the Panama Canal treaty and brokering peace between Israel and Egypt, and Carter has been awarded high marks for his post-presidency, including Habitat for Humanity and other humanitarian causes/peacemaking activities. This library and museum is located just 15 minutes east of downtown Atlanta.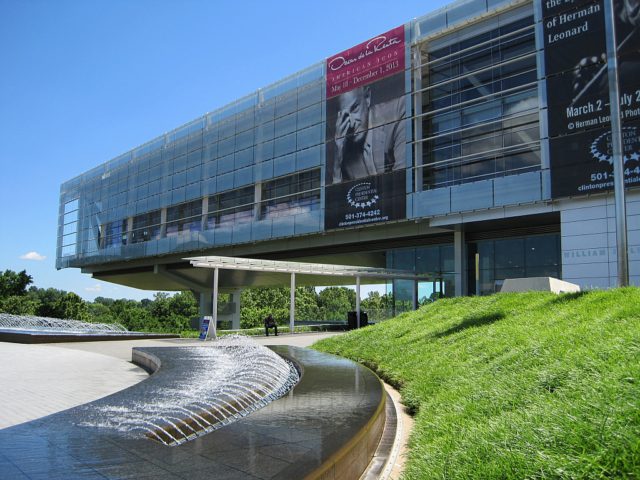 photo | Thomas R Machnitzki
Bill Clinton – Little Rock, Arkansas
The presidency of the first Baby Boomer chief executive, a Democratic former governor of Arkansas, stretched through most of the 1990s and into the new millennium. It was the longest peacetime period  of prosperity in U.S. history, but also engendered ferocious partisan opposition that together with the Monica Lewinsky sex scandal led to his becoming only the second U.S. president in history to be impeached (and subsequently aquitted). This green-certified, dozen-year-old library and museum in the Arkansas capital does cover these controversies, and also includes exhibitions on culture unrelated to the presidency.
Dwight D. Eisenhower – Abiline, Kansas
The top general in World War II, "Ike" served as a moderate Republican president from 1953 to 1961, a period mostly of domestic prosperity and momentous developments such as the interstate highway system but also the McCarthy anti-Communist congressional witch hunts at home and adventurism abroad, from expanding involvement in Vietnam to orchestrating coups in Guatemala and Iraq. Ike is also known for his famous warning against the USA's "military-industrial complex".  His library/museum includes his boyhood home in the town of Abiline, 90 minutes from Wichita, just over an hour from Topeka, and just over two hours from Kansas City.
Gerald R. Ford – Grand Rapids, Michigan
An interesting asterisk on this list in many ways, as this relatively modest Republican congressman from Michigan was appointed by Richard Nixon to replace a previous vice president, then became president upon Nixon's own resignation. Ford served just three years (1974-77), but they were tumultuous, including a difficult economy; the aftermath of Vietnam and Watergate (including his controversial decision to grant a pardon to his disgraced predecessor); his wife Betty's private and public struggles with alcohol and substance abuse; and teasing for his pratfalls from comedians. His museum is located in the pleasant city of Grand Rapids, three hours from Chicago and 2½ from Detroit.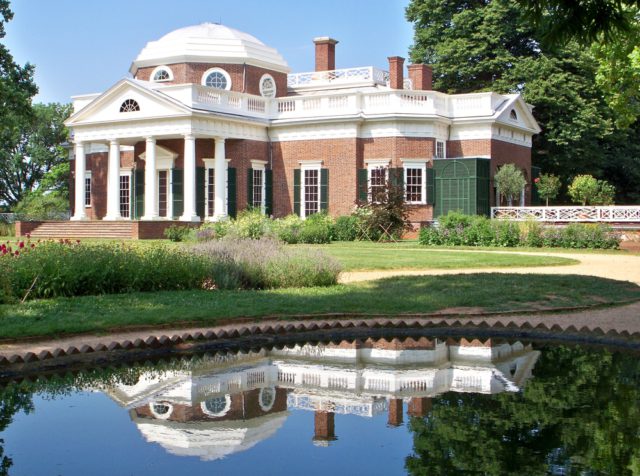 photo | Bruce Ellis
Thomas Jefferson – Monticello, Virginia
Jefferson helped establish many of the USA's institutions, as well as enlarging it considerably with the Louisiana Purchase. An architect and Renaissance man in addition to the Declaration of Independence author and second president, he himself designed and built this plantation near lovely Charlottesville, Virginia, 2½ hours south of Washington DC. The excellent curation at the site – which covers a bit over half of Jefferson's original 2,000-plus hectares (5,000 acres) covers his life and times forthrightly, including the contradictions between his stirring declarations ("all men are created equal") and his ownership of slaves.
Lyndon B. Johnson – Austin, Texas
A driven, larger-than-life politician thrust into the presidency by assassination, then buffeted by the tumult of the 1960s with the black civil rights movement, the "summer of love" counterculture, economic and immigration reform, LBJ's escalation of U.S. involvement in the Vietnam War, led to rising unpopularity and cancellation of plans to run for another term in office. His library and museum is based in Texas' charming capital, where his political career began.
John F. Kennedy – Boston, Massachusetts
Interestingly, one of the USA's most mythologized presidents was also one of its shortest-termed (1961-1963), cut short by his assassination. The Democratic senator from Massachusetts was celebrated for his style in office and advancements in civil rights and promotion of space exploration, but also escalated involvement in Vietnam and presided over the Cuban Missile Crisis and Bay of Bigs fiasco. His I.M. Pei-designed library and museum is located in Boston's Dorchester neighbourhood, a short drive/train ride south of downtown.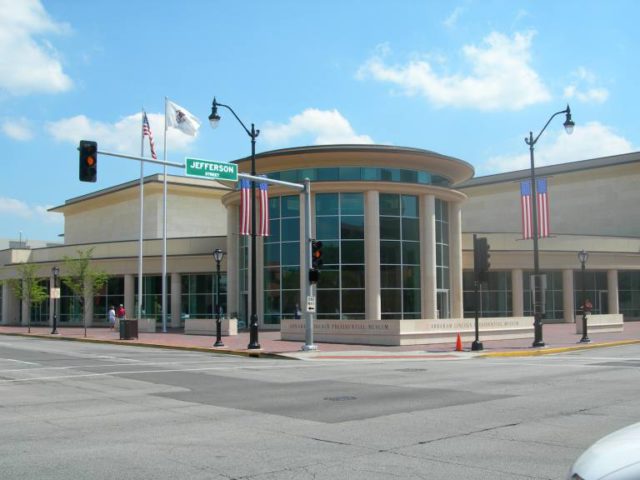 photo | Rogerd
Abraham Lincoln – Springfield, Illinois
Revered in this country second only to George Washington, the "Great Emancipator" preserved the country by leading the fight to defeat the rebellious states of the confederacy and keep the country united, as well as free all slaves held up till then in the USA. Born in Kentucky, Lincoln moved to Illinois and became a politician there, so it's this state's capital, three hours south of Chicago, which holds the honour of hosting the Lincoln presidential library and museum.
Richard Nixon – Yorba Linda, California
One of the most controversial presidents in recent history (1969-74) also left one of its most mixed legacies. Among other achievements, the Republican Nixon administration wound down the Vietnam War; established the Environmental Protection Agency; oversaw the Apollo space program and a half dozen manned moon landings; and helped open Communist China to the world. But he also presided over difficult times due to Vietnam and the OPEC oil embargo, and embroiled himself in the Watergate scandal, which eventually led him to become the only U.S. president to resign. Located some 45 minutes southeast of Los Angeles, the library and museum doesn't flinch from Watergate and other difficult issues.
Ronald Reagan – Simi Valley, California
Probably the most transformative president of the 20th century's final quarter century, the Republican former B movie/TV actor and California governor spearheaded a great realignment of political and economic policy toward conservatism an acceleration of the arms race with the Soviet Union which was a factor in accelerating that country's collapse soon after he left office. His administration's policies and actions – both positive and negative – helped create the world we inhabit today. The library and museum are located some 45 minutes northeast of Los Angeles.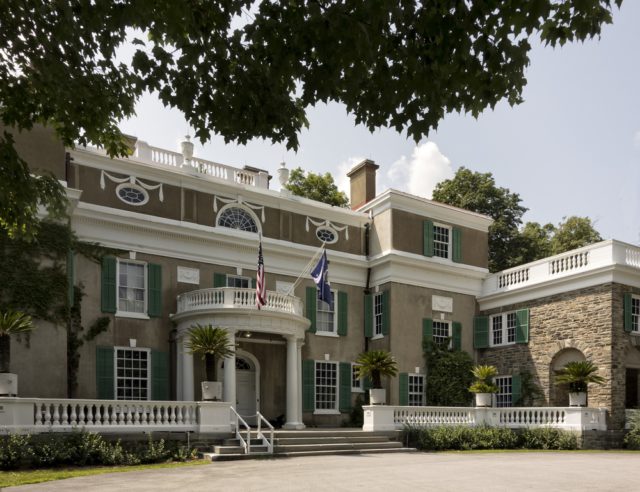 photo | Liz Van Steenburgh
Franklin Delano Roosevelt – Hyde Park, New York

The only president of the USA who served more than two terms guided the country out of the Great Depression and through most of World War II, even whilst crippled by polio, this Democrat is the only 20th-century president besides JFK to be pictured on the country's currency – the ten-cent coin. Springwood (above), FDR's family home in New York State's Hudson Valley, about two hours north of New York City, makes for an interesting look into a bygone era, and its museum provides good insight into these dramatic times.
Harry S. Truman – Independence, Missouri
Franklin Roosevelt's last vice president and successor, Democrat "Give 'Em Hell Harry" oversaw the final weeks of World War II – including the monumental decision to drop two nuclear bombs on Japan – as well as managing the dangers of the developing Cold War with the Soviet Union, the rebuilding of Western Europe, the founding of the United Nations, and the Korean War. The library and multimedia visitor centre dedicated to his presidency (1945-1953x) is located in the small town where Truman gew up, 20 minutes east of Kansas City and 3½ hours west of St. Louis, and does an excellent job of illuminating another key period in U.S. and world history.
George Washington – Mount Vernon, Virginia
The first president and Revolutionary War hero is still a titan here, and his white Mount Vernon plantation, overlooking the Potomac River just over a half-hour's drive from Washington DC, preserves both the house and 200-ha. (500-acre) grounds, as well as provide an interpretation centre for visitors. Fun fact: Washington was famously said to have had wooden dentures, but the only full remaining set of his is on display here, and made of ivory.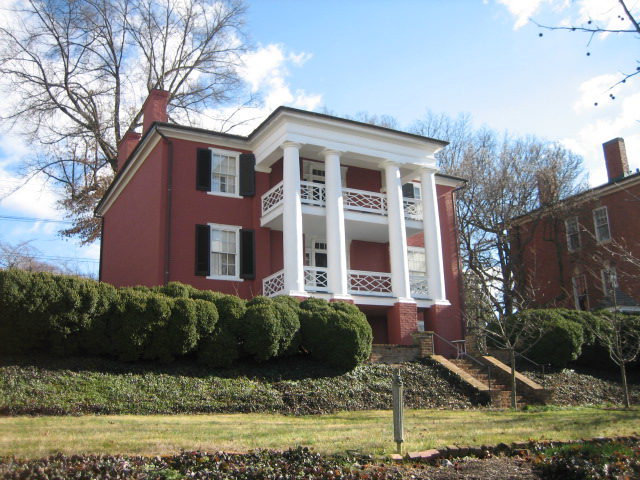 photo | Quarterczar
Woodrow Wilson – Staunton, Virginia
A former Princeton University president and governor of New Jersey, this Democrat guided the USA through World War I and tried to ensure a lasting peace by sponsoring the League of Nations. Wilson is memorialised at his Greek Revival birthplace and presidential library (above) in Virginia's lovely Shanandoah Valley, near Shanandoah National Park and about 2½ hours south of Washington DC.
Two more of interest are currently in the works; outgoing officeholder Barack Obama's presidential centre is expected to open in Chicago, Illinois, in 2020, and North Dakota's Dickinson State University is planning a library and museum for 2019 devoted to Theodore Roosevelt, an outsize character who served two terms during the 20th century's first decade. TR was a reform Republican who fought for conservation of wilderness and wildlife as well as progressive policies including breaking up the monopolistic business trusts of the day. He's been considered so influential that his face joins those of Washington, Jefferson, and Lincoln on Mount Rushmore.
Then, of course, the next question is: which of today's candidates will end up getting the next presidential library…?