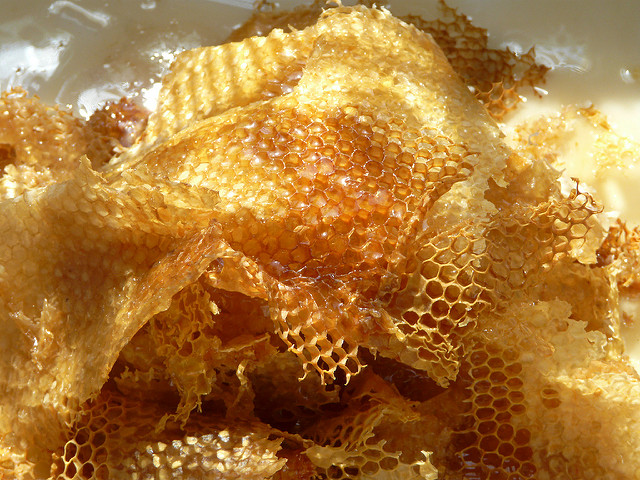 photo | yves Tennevin
The Canary Island of Tenerife may be best appreciated by visitors for its holiday allures – beaches, dining, nightlife, ecotourism – but its artisan foodstuffs are also an extraordinary and tasty part of local culture. High on the list is Tenerife honey, unique in the world and some of Spain's (and Europe's) most prized. Why so?
Here in northwest Tenerife's Orotava Valley (also known for its wines), the fields are full of broom bushes and the mountains rich in heather – just two of the plants which island black bees pollinate, and which contribute, with the help of some 600 beekeepers, to the creation of 14 distinct varieties of honey (others include avocado honey, chestnut honey, and fennel honey), all officially designated "Protected Denomination of Origin".
We recently had listened in on a brief chat about all this sweet, gooey bounty between Rafael Ansón Oliart, president of Spain's Royal Institute of Gastronomy, and José Luis Zubieta, head of the Tenerife Academy of Gastronomy: 
Rafael  What does honey mean to Tenerifans?
José Luis  The honey of Tenerife has been part of the island's cultural heritage since very early after Spaniards conquered the island in the late 15th and early 16th centuries. Teide broom bush honey was especially prized, and beekeepers would load carry beehives up the volcano's slopes on the backs of horses and donkeys.
Rafael  How does one identify authentic Tenerife honey?
José Luis  All are labeled with their place of origin.
Rafael  Is there a local signature dish that uses honey?
José Luis   There are several; one that's particularly outstanding is a dessert that calls for Teide broom brush honey: gofio paste rolled with cinammon and toasted almonds, served with red or green sauce and a sweet wine. [Ed: gofio is a mix of roasted local grains.]