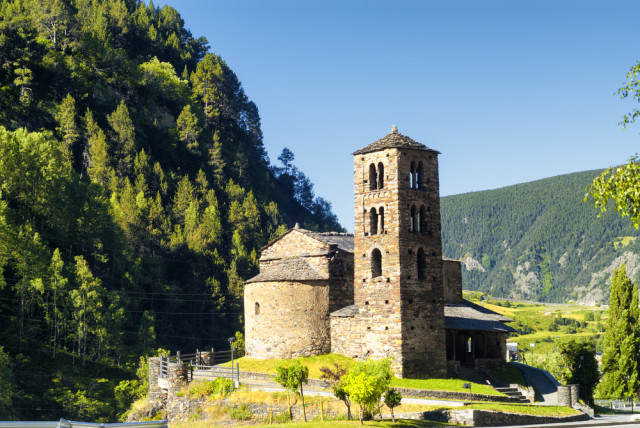 photo |  Claudio Giovanni Colombo
Many people of course realise that Spain has two next-door neighbours, Portugal and France. But actually, far fewer are aware that it's actually three neighbours. Because just a 2½-hour drive from Barcelona and Girona, up in the Pyrenees Mountains, wedged between Catalonia and Provence is a tiny country – just 468 square kilometres (181 sq. miles, pop. 85,000) – where the official language is Catalan and which though a parliamentary democracy, by a quirk of history remains a principality, whose titular heads of state are jointly the president (succeeding the king) of France and the bishop of Catalonia's Catholic diocese of Urgell.
In the decades since World War II, the country's capital (and Europe's highest-altitude, at just over 1,023 metres/3,350 ft.), Andorra la Vella, became a shopping mecca for European – especially of course the next-door French and the Spanish, thanks to no duty charged.
These days the country's relative advantage has decreased a bit, among other things because there is now a value-added tax, albeit quite low at 4.5 percent, and prices in Spain have dropped in recent years. Nonetheless, prices here are still quite attractive, and the selection impressive, with more than 2,000 shops – many clustered on and around the capital's main drag, Avinguda de Salou, and selling every type of merchandise you can imagine, large and small.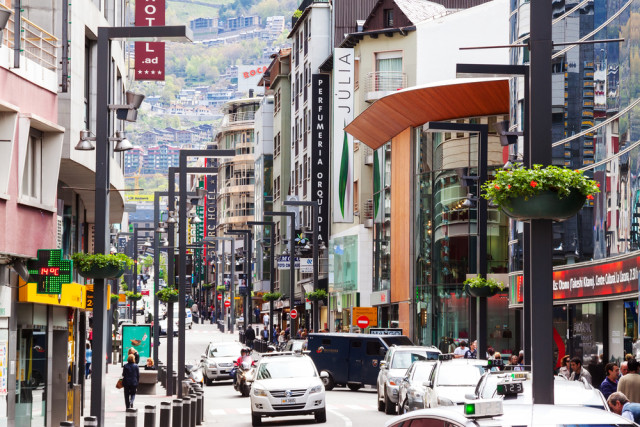 photo |  Iakov Filimonov
Unfortunately, a lot of people might come away from Andorra la Vella with little more than a few bargains and an impression of unlovely congestion. But there's more to this little country than just shopping and being a tax haven. For starters, Andorra also does a considerable business in high-quality but affordably priced ski and winter sport tourism, at resorts like Soldeu, Arinsal, and more party-oriented Pas de la Casa. Also out in the hills and mountains you'll find some great hiking, biking, horseback riding, and ecotourism walks out of Arinsal, affording truly spectacular views of crags, vales, and mountain lakes and streams.
One thing I especially like about Andorra, though, is its mediaeval history and architecture. I've always been fascinated by the Romanesque – the whole style and aesthetic of the high and especially early Middle Ages, before the Gothic, and some of its most evocative examples can found in the mountains of north Catalonia and here in Andorra.
Even tucked amid the traffic and bustle of the capital, you'll find a mediaeval quarter with narrow streets, small plazas and historic buildings including Romanesque churches such as Sant Esteve, Sant Andreu, and Santa Coloma; the 16th-century Casa de la Vall, former seat of the country's parliament; and the highly photogenic La Margineda stone bridge.
There's plenty more in the outlying towns and villages (most of which of course are barely an half-hour away) such as Ordino, Canillo (top), Meritxell, Encamp, and Massana (in whose village of Pal you can visit a multimedia Romanesque Interpretation Centre, which puts it in context); You can also have a look at a reconstructed 19th-century rural homestead in the village of Sispony. All throughout, you have your choice of tasty traditional dining and overnighting in cosy mountain inns.
Bottom line, this is one of those places to go if you're alredy familiar with the area and want to deepen your experience. Because under the surface, there are some gems to be found up amid these peaks.
More information: VisitAndorra.com, AndorraLaVella.com.
Best fares to Barcelona from the UK, from the USA.