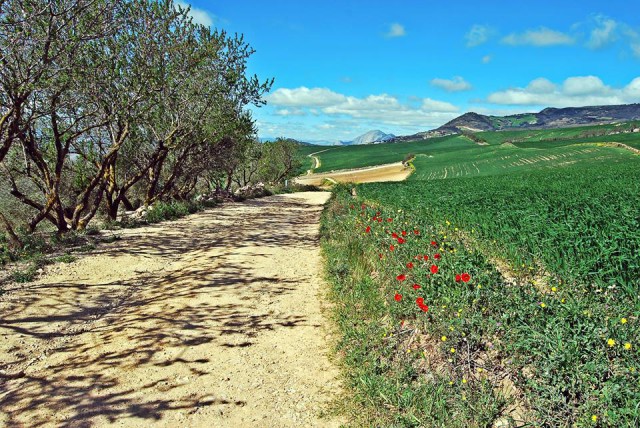 photos | Matthew Hirtes
Today, as crowds including scores of pilgrims just completing the Camino de Santiago (Way of St. James) celebrate the saint's feast day in Santiago de Compostela, it's worth noting that such has been the impact of the legend of Spain's patron saint, one of Christ's 12 Apostles whose remains the faithful believe ended up in Galicia, that in addition to the main Camino Francés (French Way) from Paris to Santiago, a host of side and feeder routes have become part of the Santiago lore.
One of them, the Camino Mozárabe, was one of the routes for the faithful of southern Spain to get to the Vía de la Plata (Silver Way) leading north to Santiago from Mérida in Extremadura. There are variants, beginning in either Málaga or Jaén, but they all take the traveler through the dramatic countryside of Andalusia, along the way providing a fascinating window into the world of mediaeval al-Andalus, when Muslims, Christians, and Jews lived side by side relatively harmoniously for centuries.
My fascination with this history is how I come to find myself on my own ten-day pilgrimage along a 243-kilometre (151-mile) stretch of the Camino Mozárabe (named after the Mozarabs, who were unconverted, Latin-speaking Christians living under Muslim rule), with the guidance of Torremolinos-based Toma & Coe Tours. And by day two I'm feeling pretty exposed.
Tears start welling in my eyes, partly because of the overzealous rubbing of suncream all over my face to protect against the bright spring sun. But it's also the cultural shock of leaving the mediaeval solitude of the old track, which started in the northern Málaga province town of Almogía, passing olive groves, and hitting 21st-century tarmac in the two-km approach to Villanueva de la Concepción. And maybe I'm also overly embracing my role as "penitent", as my shell necklace (part of my survival pack along with "pilgrim passport" which you get stamped at the camino's various checkpoints) weighs ever heavier on my chest.
It's all a far cry from my first night in Málaga, where I meet up with Toma Tours founder Manni Coe. After checking in at the boutique four-star Molina Lario, next to La Manquita (the unfinished masterpiece of cathedral nicknamed "the one-armed lady" because of its single spire), we navigate the freshly pedestrianised streets of central Málaga. I'm internally cursing the fact I'm not wearing my hiking footwear as they are particularly slippy, with Manni explaining it's because of the candle wax spilt during the recent Semana Santa (Easter week) processions.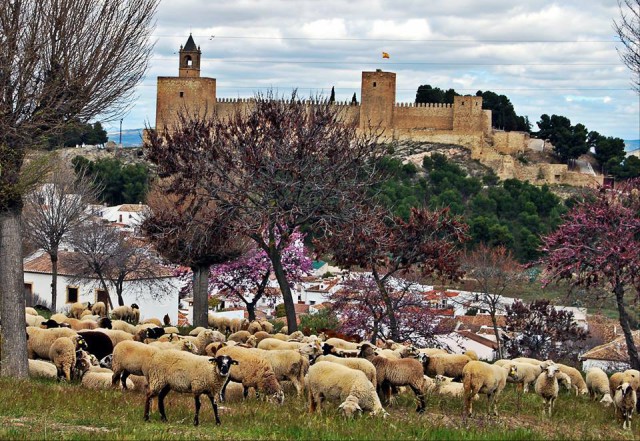 At Vinería Cervantes, we share traditional Málaga-style tapas with office manager Fernando Montón. Eating with an appetite with the next day's hike very much in mind (well, that's my excuse for being so gluttonous), my mouth nevertheless still waters at the gastronomic delights which Fernando tells me await as we'll head into the interior away from the land of English breakfasts to the terrain of porra. This Andalusian staple is a gazpacho-like cold soup with tomato as its main ingredient. Eschewing any vegetables, it's seasoned with olive oil, garlic, and salt, before being typically topped with hard-boiled egg and ham.
Waiting for us in Villanueva is Alan, the Scottish co-owner of the nearby four-star Cortijo Puerto El Peral, a rural getaway which offers vegan yoga retreats. Lemon chicken's on the menu, as are marinated tangerines in chocolate sauce à la Hetty (Alan Dutch's wife). Other signature dishes of Hetty's include rainbow trout, which fellow guests rave about.
That's the beauty of Toma Tours. We may be "pilgrims", but we're posh pilgrims; able to swap the relative hardship of life on the road with a comfortable bed in a luxury hotel at night. When we stay in the same hotel for more than the one night, Manni's there to pick us up in the Toma Tours minibus. Where the Toma Tunes mix takes us to the heart and soul of Andalusia with choice cuts from the likes of flamenco singer Niña Pastori ("Burbujas de Amor" – "Love Bubbles"), flamenco-blues band Pata Negra ("Yo Me Quedo en Sevilla" – "I'm Staying in Seville"), and flamenco-electronica sensation Chambao (Ahí Estás Tú"- "There You Are").
The walk to the city of Antequera is stunning. Leaving the comfort of our hotel, we're out in the wild, and the natural highs of the Sierra del Torcal mountain range, home a to new UNESCO World Heritage Site surrounding megalithic dolmens. Before long, we find ourselves enjoying a view over the castle along with a shepherd and his flock (above)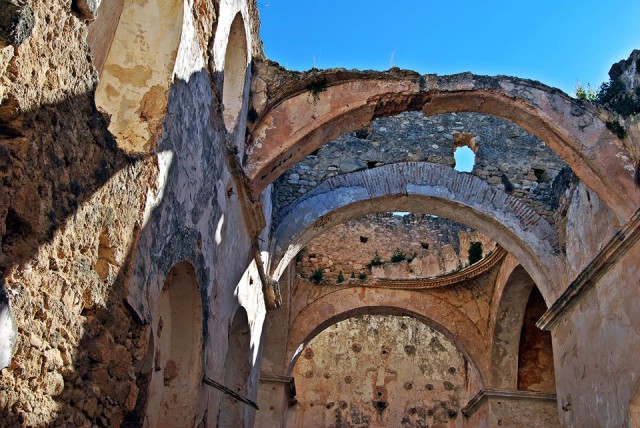 Our next night's accommodation is in nearby Archidona. A decidedly more working-class settlement than touristy Antequera, it's nonetheless undergone some substantial gentrification. Not least at Almoholla 51.
This delightful B&B (choose between English breakfast complete with cup of Earl Grey and Andalusian brekkie of mollette muffin served with freshly pureed tomato, extra virgin olive oil, serrano ham, and cured sheep's cheese) is the birthchild of David and Myles. With Nick Drake on the stereo, a splash pool, and an interior that looks like it's been lifted out of the pages of the catalogue of London's classy department store Liberty, it's the very epitome of chic.
We head to dinner in the 18th-century Plaza Ochavada, one of Andalusia's most celebrated squares, and a curio in that it has eight sides. Restaurante Arxiduna boasts kitchen staff schooled in the culinary tradition of the area and beyond at the local Hotel Escuela Convento Santo Domingo. A real hideaway, this is one of the meeting places where the Mozarabs used to convene. Although it's unlikely they dined on anything quite as adventurous as the red tuna tataki served on an American wakame salad with a mild alioli and orange jam – one of Arxiduna's signature dishes.
Other highlights include being able to walk into the remains of a Franciscan convent and Mozarab hermitage (above), which we stumble across on Day Five, having just left Villanueva de Algaidas. Later that day, we'll have another brush with history at perfectly-preserved hamlets, one Jewish (El Cedrón) and the other Moorish (La Moheda).
By Day Ten, we're walking with our heads held high into Córdoba, over the Roman bridge with peddlers offering to write our names in Arabic calligraphy for us. Although we haven't arrived at the gates of Santiago de Compostela, we feel like we've crossed a finishing line – of a pilgrimage within a pilgrimage. After paying our respects at the Mezquita, the city's extraordinary Great Mosque but also Catholic cathedral, we check in at the classy, four-star Balcón de Cordoba.
This is a seriously stylish city with the tastefully black Burger King made to fit the historical setting of the locale (reminds me of the the McDonald's in London's Hampstead). After another epic meal, at Restaurante Casa Pepa de la Judería (black tomato with fried garlic, aubergines with treacle, and Cordoban cake with hazelnut ice cream), I'm all good to go the next day. Instead, my itchy feet will have to beat a retreat to the airport.
Best fares to Málaga from the UK, from the USA.

Matthew Hirtes is the only broadsheet journalist living on Gran Canaria. He's covered the Canary Islands and beyond for the likes of The Huffington Post and the Telegraph Travel section. His Going Local in Gran Canaria is as much relocation manual as travel guide.