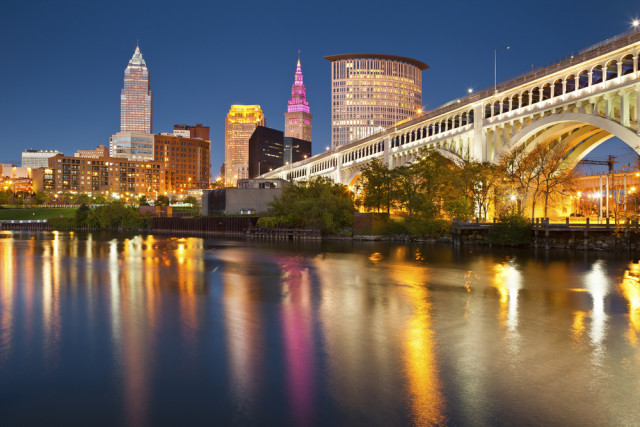 photo: Rudy Balasko
This week, the eyes of the world, thanks to the U.S. Republican Party's presidential nominating convention, will perhaps even more than any in living memory be upon host city Cleveland, located on one of America's six enormous inland Great Lakes of the country's Midwest region, Lake Erie. economic and environmental challenges (to the point where it was once waggishly dubbed "the mistake on the lake").
However, though "C-Town" has rarely been thought of as explicitly a holiday destination, the fact of the matter is that this largely blue-collar city of just under 400,000 (metro area 1.8 million) nonetheless boasts some fairly major culture, history, architecture – and even something of a recently hot dining scene to offer visitors.
First settled at the end of the 18th century, within a few decades Cleveland had become an industrial powerhouse, and one of the USA's largest and wealthiest cities. And the legacy of this prosperous times is one of city's biggest boons for holidaymakers, in central neighbourhoods starting with Downtown, centred around Public Square, site of some of the city's tallest and oldest buildings (such as the Old Stone Church, from 1819), as well as the imposing, 38-metre-tall (125-foot) Soldiers' and Sailors' Monument, erected in 1894 to honour locals who gave their lives in the U.S. Civil War.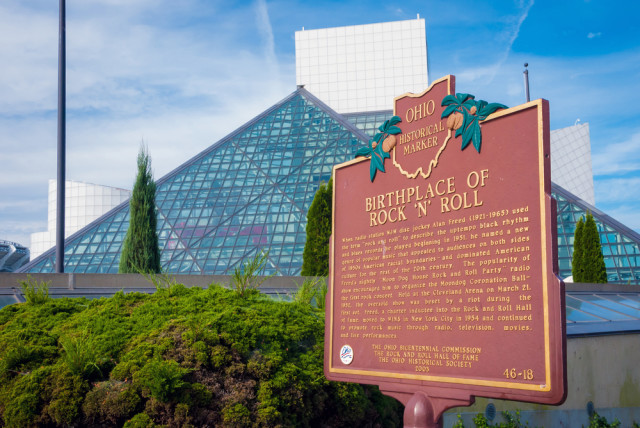 photo: Allen.G
An easy stroll west of this square, right on Lake Erie, you'll find one of Cleveland's most prominent claims to fame these days. In fancy digs designed by seminal starchitect I.M. Pei, the Rock and Roll Hall of Fame and Museum is located here because local DJ was the one who coined the term, and it was here that the first rock comcert was held in 1952. The Rock Hall is admittedly a little on the pricey side (23.50 USD, $21.25, kids $13.75), but many pop culture and music fans will find it worth it, as a multimedia extravaganza lays out the material and artists we know and love, often with cool behind-the-scenes revelations; in addition, there is more than a month's worth of free concerts.
Speaking of concerts, the RNC is taking place in downtown's "The Q" (officially Quicken Loans Arena), but this multi-purpose arena normally packs in up to 20,000 for various entertainment and sport events. Cleveland is a huge sport town, and of course especially known for its basketball team, the current NBA champion Cavaliers, and their superstar LeBron James (if you can see a game during the October-, by all means do so; other local teams are the American football Browns and baseball's Indians).
Meanwhile, a 15-minute stroll up Euclid Avenue from Public Square is downtown's Theater District, a key emblem of which is Playhouse Square; dating back to the 1920s, the complex was renovated in the 1980s and 1990s and is currently the USA's largest performing arts complex after Lincoln Center, New York City.
The main museums district, meantime, is University Circle, about a half hour away from downtown via bus or train (which is here called The Rapid). Here you'll find the likes of the Cleveland Museum of Art, which marks its 100th anniversary this year. Handsomely renovated and with a modern annex, the CMA features big names of Western art history as well as local artists and treasures from around the world, back to classical antiquity (for the cutting edge, check out the nearby Museum of Modern Art, which is all about temporary exhibitions of the latest and greatest).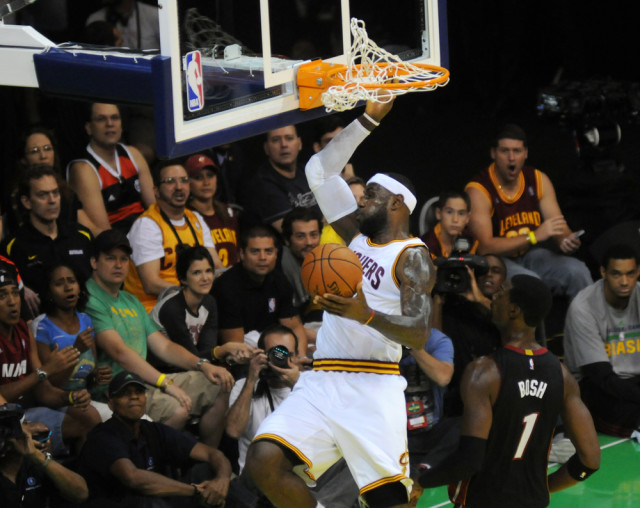 photo: A.RICARDO
The Cleveland Museum of Natural History is over here, as well, with a mix of traditional and multimedia/interactive plus a cool planetarium. History buffs should pop over to the Western Reserve Historical Society complex, which includes a local history museum; vintage auto/aviation museum; vintage carousel; and living history settlers' village. Flora fans? The Botanical Garden is a winner, with different habitats from the U.S. Midwest to Asia's Far East. And the city's Metroparks Zoo, a half-hour train ride south of downtown, is considered one of the USA's most progressive and innovative.
Beyond "attractions", though, Cleveland is a city of cool neighbourhoods that are also fun and/or enlightening to explore. There are ethnic enclaves like Little Italy and Asiatown, for example, as well as a kind of boho district on the "West Side" not far from downtown, called Detroit Shoreway, with hip bars and boutiques/galleries, interntional restaurants (Indian, Thai, Puerto Rican), and a trio of theatres. Several of those neighbourhoods even have nice Lake Erie beaches, such as charming Huntington Beach, ten miles west of downtown. All examples well worth a visit of the diversity and resurgence in this great Midwestern city.
More information: ThisIsCleveland.com.
Best fares to Cleveland from the U.K., from Spain.