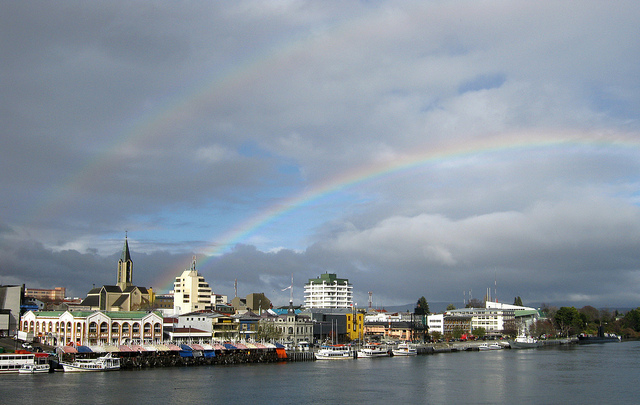 photo | Julio Fritz
Just as Europe designates its annual pair of "capitals of culture", since 2000 the countries of the Western Hemisphere have celebrated their own in a similar fashion. The first American Capital of Culture was Mérida, on Mexico's Yucatan Pensinsula, and this year it's the turn of Valdivia, a gracious city of modest size (pop. 154,000) in Chile – and despite being dubbed this country's "Pearl of the South",  its designation took some by surprise because of how relatively out of the way it is, and its relatively low cultural profile.
Valdivia, you see, is way down south along the coast of this uniquely long, skinny country – in Chile's so-called Lake District – from capital Santiago nine hours by road and just under three by air – and gateway to the country's great southern wildernesses, Patagonia, and the Chilean Antarctic region. Thus it has now become the southernmost American Capital of Culture ever. Let us introduce you…
Founded on the territory of the pre-Columbian Mapuche people in 1552 by the forces of eponymous conquistador Pedro de Valdivia, the settlement remained among the southernmost backwaters of the Spanish Empire, and under the republic, began to develop with the aid of immigration from Europe (especially Germany) and the extension of railways, by the early 20th century achieving a measure of prosperity thanks to lumber production, agriculture, ranching, beer brewing, South America's first steel mills, sea shipping, and even some tourism.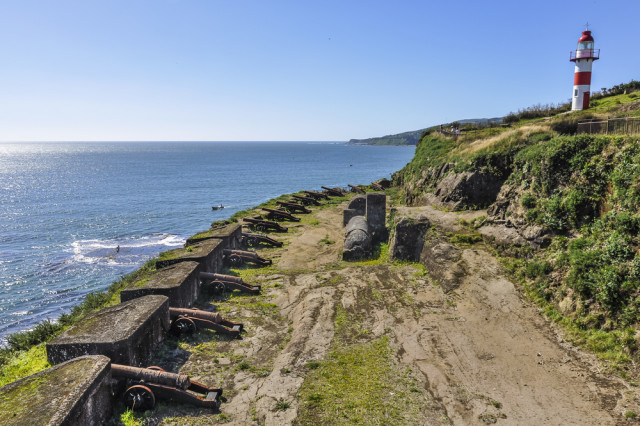 photo | kovgabor
Today, Valdivia's widely considered Chile's most attractive city, and its attractions for visitors include the atmospheric ruins of its earliest colonial forts (above) and quaint architecture especially in its central areas that's reminiscent of the 19th- and early-20th-century Germany many immigrants arrived from.
They can also visit the Centro Cultural Austral, with period furnishings and history exhibits; tour the Cervecería Kunstmann, the brewery where Chile's favourite lager is made; discover a community of the relatively few remaining Mapuche, south of the city on Huapi Island; learn more about local history and anthropology at the Museo Maurice van de Maele; and enjoy a number of touring opportunities in the surrounding region (including an antique steam train and plenty of ecotourism and adventure options).
https://youtu.be/8KlN30TY08E
The city's main tourism season is of course its summer, January and February, but this year even the "off season" will be seeing lots more activity thanks to the enhanced cultural offerings as American Capital of Culture (which is designed in part precisely to raise the profile of worthy but lesser known cities).
So in addition to the usual Valdivia International Film Festival (held October 10-16 this year), a comprehensive programme of exhibitions, concerts, theatre and other performances has been in full swing – all the more reason to discover this fascinating undersung pearl of the south.
More information: WelcomeChile.co/Valdivia, CapitalCulturaldeAmerica.cl.
Best fares to Chile from the UK, from Spain.