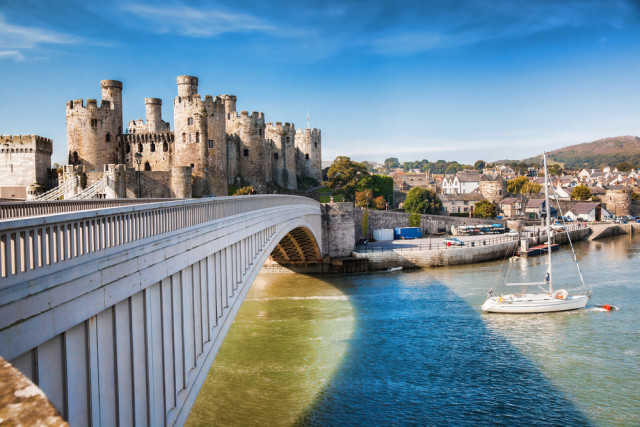 photo: Samot
Nestled on Britain's lower west coast is perhaps the least heralded (and least touristed) of the United Kingdom's constituents countries. With just under 21,000 square kilometres (8,000 sq. miles) of rolling, sometimes dramatically mountainous scenery, craggy coasts, and charming towns and cities, all within the context of a Celtic culture that has among other things given Europe its longest and perhaps most impenetrable single-word place name (north coast town Llanfairpwllgwyngyllgogerychwyrndrobwllllantysiliogogogoch – Llanfair PG, for inevitably short) and has been seeing something of a renaissance. Wales in, short, is a revelation. Here's a quick rundown of its top highlights:
Cardiff
Two hours and 40 minutes nearly due-west drive from London, the country's capital (pop. 341,000) was once grim and gritty thanks to the the Welsh-coal-driven, 19th-century Industrial Revolution, but these days it's a pleasant green city with a gracious and dynamic mix of old and new, from several castles (most prominently Norman-founded Cardiff Castle right near city centre) and ancient structures like 12th-century Llandaff Cathedral to newer ones such as the early-20th-century city hall and cutting-edge modern examples including the Millennium Stadium (Europe's largest football venue), Wales Millennium Centre (for stage performances), and the Welsh parliament. There's also an interesting choice of museums, most notably the National Museum (art, archaeology, geology), St. Fagans National History Museum (including a castle and reconstructed traditional buildings from across Wales), and a more central history museum downtown called The Cardiff Story.
The Welsh Coast
Wales is blessed with a lovely, scenic coatline, and of course it is home to numerous historic towns, not a few of which became holiday resorts beginning in the 19th century. About an hour west along the Bristol Channel from Cardiff, Swansea (pop. 250,000) is an attractive, laid-back seaside resort city with a lively summer season, mediaeval castles of its own, and fetching beaches. Another hour farther still along the coast, the quaint mediaeval town of Tenby has 11th-century stone walls, cobblestone streets, and its own summer resort business – when the atmosphere is also enhanced by a ban on vehicle traffic in its old quarter. There's plenty more coast where that came from, of course, and in the north of Wales on the Irish Sea, for example, other popular seaside towns include Victorian-flavoured Llandudno and nearby Conwy (top), another delightful mediaval walled town (in fact, a UNESCO World Heritage Site).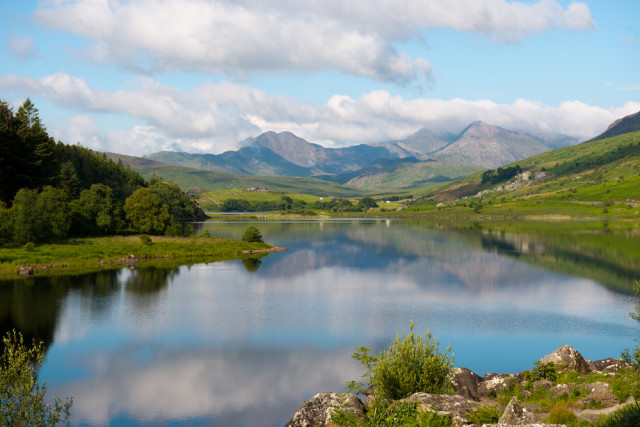 photo: stocker1970
Inland Wales
The heather-covered moors, rolling wooded hills, and craggy mountains make exploring the hinterland a delight for visitors interested in ecoutourism and other activities in the great outdoors. The area includes three national parks, of which Snowdonia (above) up north is the best known (here's where you'll find Mt. Snowdon, Wales' highest peak); Conwy is one of the gateways to the park, though there is of course a lot of dramatic wild terrain, people also live and farm here in quaint towns and villages such as Caemarfon (with another mediaeval castle, and a particularly imposing one), Betws-y-Coed, and Llanberis.
Another stunning natural area worth noting is Brecon Beacons National Park, part of a South-Wales mountain range and especially known for its grassy moors, its lakes and waterfalls, and cool caves including the UK's deepest.
More information: VisitWales.com.
Best fares to London from the USA, from Spain.