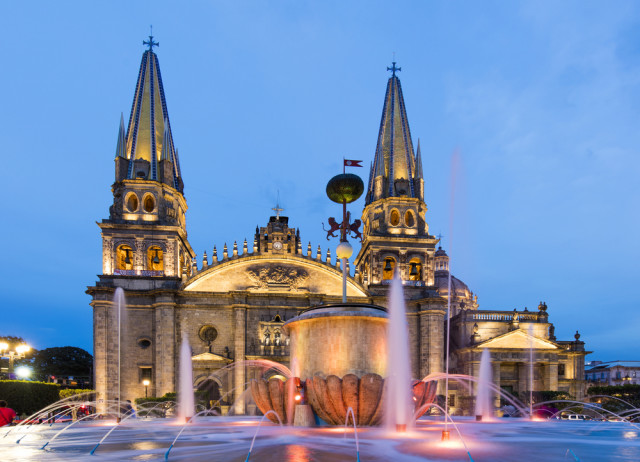 Upon arriving in Mexico's fourth largest city (pop. 1.5 million, metro 4.3 million), a 5½-hour drive west of Mexico City) and one of its three most important, you right away get the sense that this is indeed a place of heft and importance. And once you hit the streets here, a cheerful buzz of activity awaits – locals scurrying or sauntering about on business or at their leisure, and an engaging mix of history, modernity, and creativity.
This city in the middle of Jalisco state and I are old cuates (friends). Dating back to the 16th century, Gudalajara has no shortage of history along these streets, but since the 1980s it's also begun a new chapter as myriad international tech companies started to come flocking to as "Mexico's Silicon Valley".
Historic Guadalajara
Many Mexican men like to quip that Guadalajara's women are its best monuments (i.e., the country's hottest). Truth be told, this city's colonial-era centre is pretty ravishing, too – and accordingly holds UNESCO World Heritage status. Exploring it should start in the Plaza de Armas (Arms Square, originating as in many Latin American cities with a military parade ground) and its lovely cathedral (Avenida Alcalde 10), actually considered one of Mexico's five most spectacular.
Next up on the architectural route are civil landmarks such as the Palacio del Gobierno (Governor's Palace, built in 1774 and now a museum of city/regional history and the region's agave/tequila industry) and the next-door Palacio Municipal (city hall), a neo-colonial bit of business built in the mid-20th century. Continuing on through the historic centre will take you past more than 20 more points of interest. And there's much more where that came from, in other areas of the city.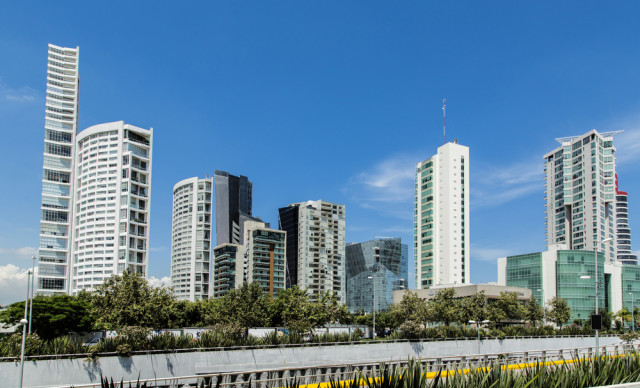 Contemporary Guadalajara
To get a sense of where the city is headed in the 21st century, check out this innovative trio:
Ciudad Creativa Digital (Creative Digital City)  Located in the heart of the historic district, Morelos Park, the first building of the CCD broke ground just last month; and the complex aspires to concentrate companies involved in the creation of new technology and new media, including film, television, interactive media, apps, and videogames.
Centro Cultural Universitario  (University Cultural Centre)  A 173-hectare (427-acre) campus located in Los Belenes, in the outlying district of Zapopan includes hotels; an auditorium seating 11,150; a visual-arts complex; a public library; an environmental-science museum; a theme park'and an archaeological park. It's the work of starchitect firm César Pelli & Associates (which designed projects as diverse as Miami's Arsht Auditorium and Kuala Lumpur's Petronas Towers).
Museo de Arte Moderno y Contemporáneo (Museum of Modern and Contemporary Art) A prestigious project of the prestigious Swiss architectural firm Herzog & de Meuron.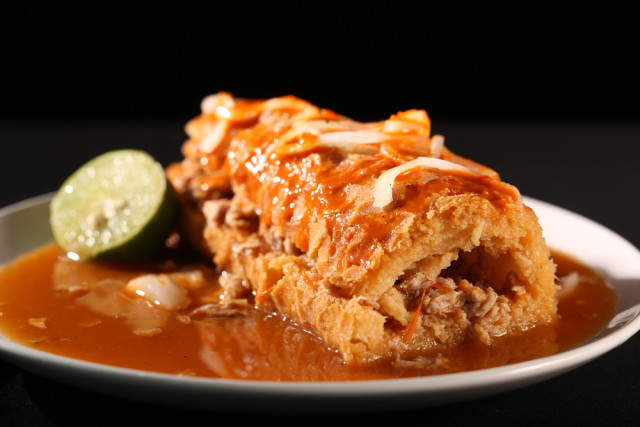 Guadalajara Eating & Drinking
The holy trinity here is birria (a spicy meat stew), tequila, and mariachi. (even though the last two in that list aren't specifically from Guadalajara but from nearby areas). Perhaps the city's most distinctive prepared dish is called torta ahogada – a "drowned sandwich", a kind of uniquely local baguette filled with pork, beans, and onions, which is liberally doused in a tomato-based gravy, then sprinkled with hot sauce. Besides being tasty on its own terms, it's also said to be great for hangovers.
Speaking of which, besides tequila, beer, and non-alcoholic horchata (a cinnamon-perfumed rice drink), another classic local libation is tejuino, made from fermented corn – light and refreshing, with a slightly sweet-and-sour quality to it (sometimes served with lime sorbet or pequin pepper).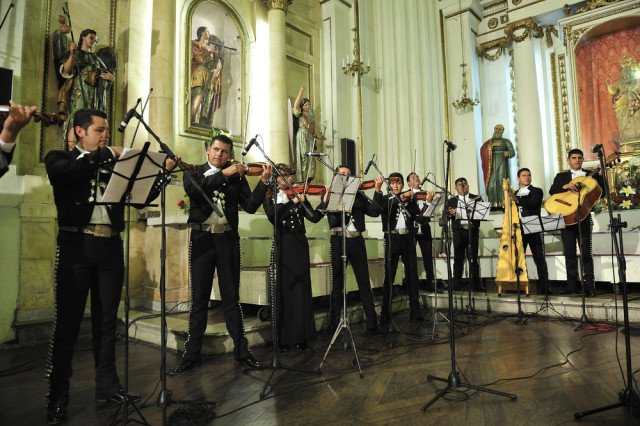 Guadalajara Cultural Events
Holy Week (Easter) in March/April is a big deal here as it is in many other Mexican cities and towns. But many of the most notable local fiestas fall in the fall, such as September"s Encuentro Internacional de Mariachi, with bands coming from as far afield as Japan. The Fiestas de Octubre are a cultural festival running most of October into early November and held in the Benito Juárez Auditorium and other venues, with a variety of concerts (both folkloric/traditional and pop), ballet and modern dance performances, film cycles,  and art exhibitions, as well as food fair, rodeos, bullfights, and more. Following that around mid-November comes the Chroma Festival, one of Mexico's most dyamic audovisual arts events. Then the Christmas season, of course.
Guadalajara Nightlife
The fact that this is a university city makes for a pretty good after-dark scene, with bars and cantinas like Bar Américas (Avenida Américas 959), for tasting some good tequila and the also agave-cactus-derived mezcal, to discos spinning all the latest Latin and international sounds, such as Bossé (Av. Patria #1600, Colonia. Agraria) and Chicago Theater and Discoteque (Av. Lopez Mateos 525/527, Colonia Jardines del Bosque).
More information in English: Guadalajara.gob.mx.
Best Iberia fares to Mexico City from the U.K., from Spain.

photos | posztos, Jesus Cervantes, stacyarturogi,, T photography