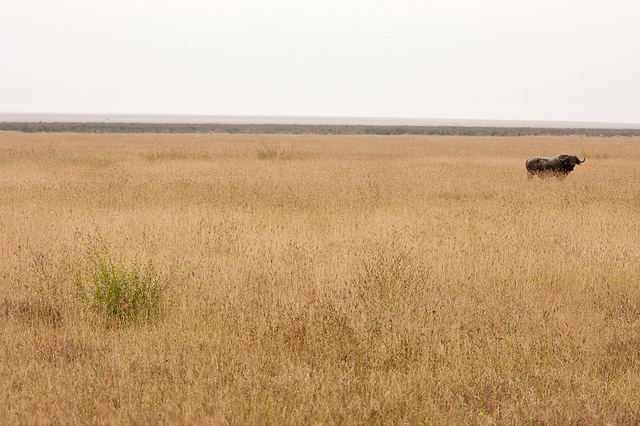 The story of the southwest African country of Angola's only remaining nature and wildlife park, along the Atlantic coast just 70 kilometres (42 miles) south of capital Luanda, is an extraordinary one – a story of birth, death, and rebirth that can sirve as an inspiration in these increasingly environmentally fraught times. 
The game-hunting reserve originally founded in 1938 under the then colonial administration of Portugal, the 9,960 square km (3,845 sq. mi.) that in 1957 was converted into Kissama (aka Quiçama) Natural Park , and was one of the most fecund in all of Africa – with large populations of elephants; antelope such as the endangered giant sable; and the continent's single largest concentration of African water buffalo.
Then came the long, devastating Angolan civil war (1975-2002), which racheted up in violence especially in the late 1980s and led to many of the fighters massively raiding the park's animal populations for food – slaughtering entire herds with machine guns from helicopters.
By 1996, things finally started calming down, and naturalists were able to get into Kissama to take stock of the situation. What they found was terrible – for example, the water buffalo and other species were almost completely wiped out.
At that point, a group of key politicians and military officers joined forces with allies in South Africa in a last-ditch effort to save this once great reserve, an effort which by 2000 was put into action as Operation Noah's Ark. Elephants, giraffes, zebras, and other animals from game parks in South Africa as well as Botswana – which had become overpopulated – were tranquilised and flown in on an enormous Russian military aircraft.
Quite the logistical feat, it was, and while it will take years for the dozens of new animals to rebuild the numbers that existed before the war, the current Angolan régime is committed to the future survival of the renewed Kissama Natural Park. In the meantime, tours and even overnight stays are available for visitors.
Best Iberia fares to Luanda from the USA, from Spain.
photo | Javier Sánchez