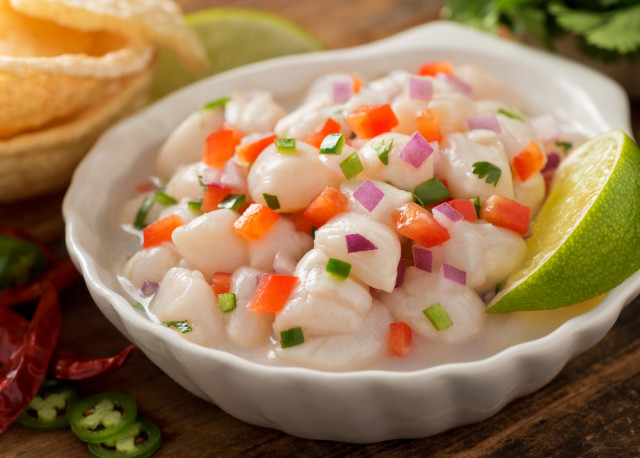 The increasingly world-popular dish consisting of raw seafood cured with lemon or lime is most commonly associated with Peru, where it originated. But residents of Panama's capital have embraced ceviche to the point where it is now a cherished local tradition to enjoy it at the various restaurants lining the port of Panama City (after all, the city and country's name is said to mean in part "abundance of fish"). So visitors looking to get the full flavour (so to speak) of this dynamic urb should join them. 
Yes, it turns out there are few things more Panamanian than sitting down to a fresh, tingly ceviche, washed down with a nice, frosty pint. The most popular is the mild, sweet Central American corvina, but you'll also find plenty of shrimp, octopus, squid, clams, and mussels (also combinations of the above; the most popular is a mix of octopus, squid, and shrimp). Then in addition to its lemony bath, this Pacific protein is further leavened with chopped onion, parseley, and a dash of hot peppers.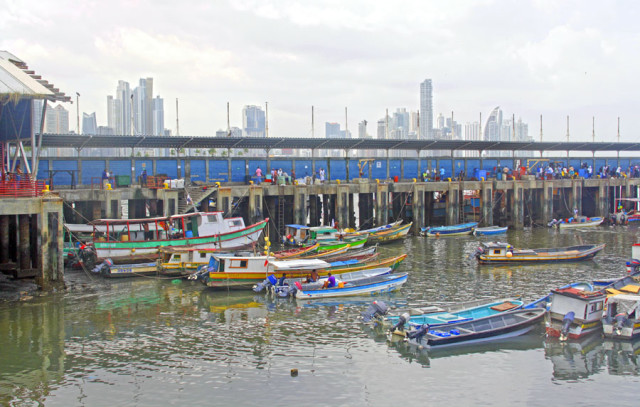 So where to seek out this zesty treat? Ceviche is served all over town, of course but its iconic home is a wharf on the bay near the Casco Antiguo (Old Town), the base of fisherman who make their living on the strong tides of the Gulf of Panama. When the tide goes out, the those fishermen hoist their catch with ropes from atop the wharf, and when it's high, they do it by hand – all destined for the Mercado de Marisco, the seafood market just a few steps from here.
It's a fascinating spot to visit, with nearly 20 cevicherías often packed for lunch and dinner (especially, of course, on weekends), with names like El Ceviche Loco, Delicias Emi, Mirador del Pacífico. And amazingly enough, it's a cheap treat, usually around $1 a serving. In any case, an unmissable part of any Panamanian repast.
 Best Iberia fares to Panama from the U.K., from Spain.