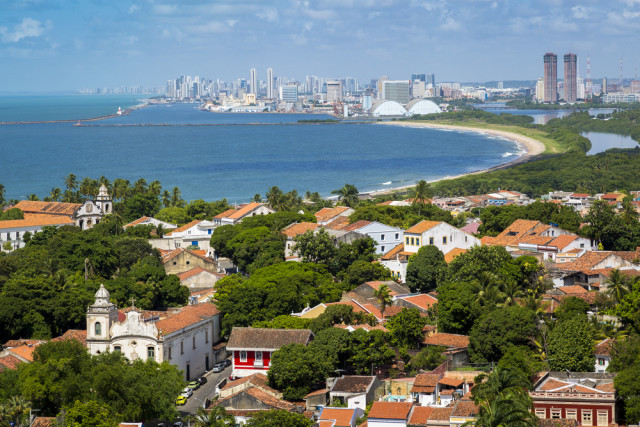 While Rio de Janeiro understandably attracts and enchants millions visitors from abroad, this ginormous country – nearly the size of all of Europe – overflows with other remarkable regions and cities. And its ninth largest – sometimes dubbed "the Venice of Brazil" because of its waterways and bridges, built as it is around three rivers – is a vibrant mix of modern and historic that's truly a keeper in so many ways, as I recently discovered.
Founded in the early 16th century, Recife (pop. 1.5 million) is the capital of the long, somewhat squiggly northeastern state of Pernambuco, which gave Brazil  "Lula" da Silva, its last president before the current one, but is also known for its beaches (on the coast, obviously) as well as its inland sugarcane production, ranching and cowboys, and folkloric traditions.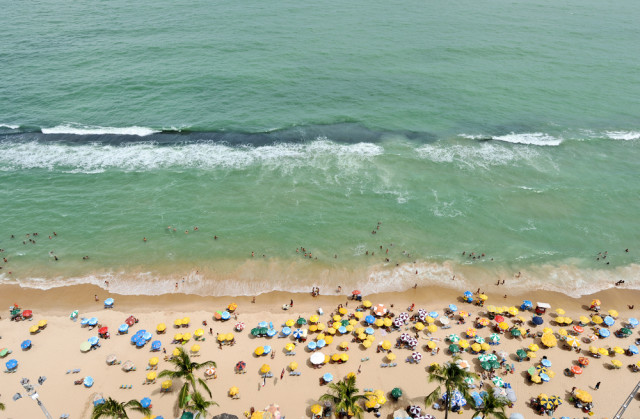 But as a city, it's all cosmopolitanism, with a vibrantly robust beach, cultural, and dining scene. Main areas of interest to visitors include the sprawling southern district of Boa Viagem, a fairly standard-issue Latin American mix of highrises and mid-rises with most of the city's better hotels, restaurants, and nightlife. It also features a popular beachfront, with an interesting feature a central stretch with a fossilised ancient beach that sticks out of the water – and provides a sheltered lagoon that's pretty much the only place where folks can actually splash around, because an unintended consequence of building a shipping port south of here some years ago was the displacement of tiger sharks to just this stretch of coast. So while this strand does remain popular, for real swimming most folks head south to the resort beaches of Porto Galinhas and Maracaípe, a couple of hours south (while others pay a bit more to fly out to the paradisiacal offshore Fernando Noronha archipelago).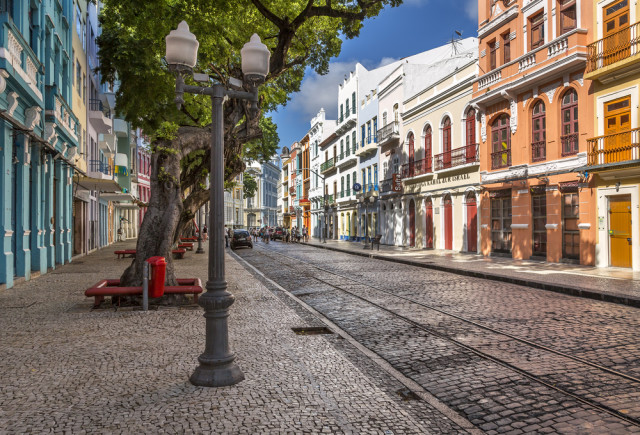 Colonial Splendour
What I find most cool about Recife, in any case, is its fascinating history, which includes a stint of Dutch rule which has left it with some characteristic old Amsterdam-meets-the-tropics architecture which often reminds me of Curaçao and Aruba. Recife Antigo, across the bridge from Boa Viagem, site of the city's port and the original Portuguese settlement. Recently spiffed up, it's also home to a number of interesting historic/cultural sites, such as Kahal Zur Israel Synagogue, the oldest in the Americas (1636), and for the past 15 years a museum; the Franciscan Museum of Sacred Art, housed in a onetime monastery; the new Çais do Sertão, a modern portside museum focusing on the cowboy and other rural culture of Pernambuco's interior; and the Paço do Frevo, a museum dedicated to Recife's singular annual Carnival and its energetic, umbrella-twirling dance, the frevo. I also found some high-quality art and handicrafts at the Centro de Artesanato de Pernambuco (another good place for this kind of this is the multi-level Casa da Cultura over in the Santo Antonio district, which was converted from a massive antique prison).
A bit away from the city centre, a pair of other museums are well worth your time museum musts in town, by the way, include the Oficina Cerâmica Franciso Brennand out in the Várzea district. A onetime ceramics factory was transformed by sculptor Francisco into a museum of his original, sometimes phantasmagoric ceramic works. In the same area, his businessman/collector cousin Ricardo built the Instituto Ricardo Brennand, a park which includes a pair of red-brick, Tudor-castle-like museums to house his collections of Brazilian and international art; weapons and armour; and most interesting to me, art and artifacts from the period of 17th-century Dutch rule.
Even Recife Antigo, however, pales somewhat in comparison to the nearby UNESCO World Heritage Site that is one of Latin America's great "museum cities". Olinda (top, in foreground; pop. 398,000) tucked in the hills some 20 minutes' drive north of Recife. Historically it was the capital of the sugarcane planters, and you can see their wealth reflected in the grand Baroque architecture that lines the sloping cobblestone streets, including 33 churches chapels, and monasteries (even so, the cathedral is surprisingly plain; it's the views from its terrace out back that are the loveliest thing about it). The old town has become something of an artists' colony, and you'll find a lot of great galleries and handicrafts shops up here. Olinda's Carnival is also considered one of Brazil's best.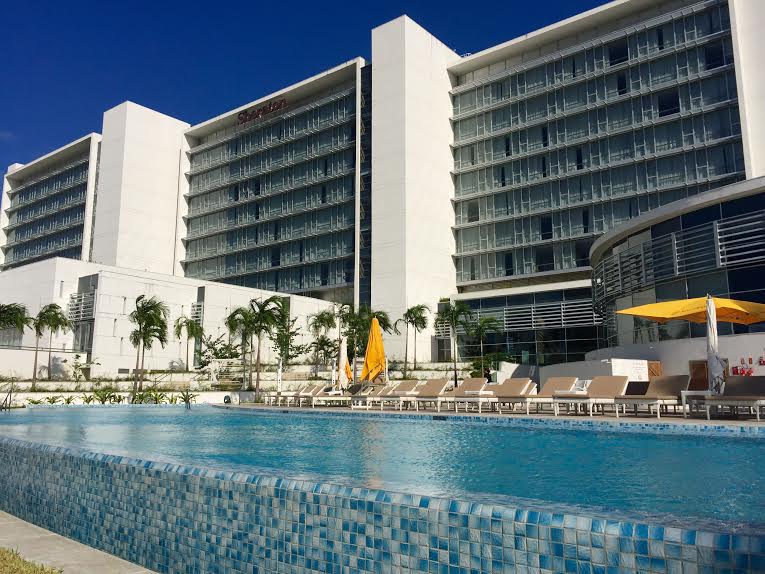 Recife Hotels & Dining
Restaurants here are first-class, and by no means do they have to be expensive. Favourites from my most recent trip include Camarada Camarão (Rua Baltazar Pereira 130) for seafood, Entre Amigos Praia (Av. Boa Viagem 760) for breezy outdoor dining overlooking the beach, and Parraxaxá (Av. Fernando Simões Barbosa 1200) for live music and a tasty buffet of sometimes exotic Pernambuco specialities. Olinda, too, has some great dining – most notably Oficina do Sabor (Rua do Amparo 335), where chef Cesar Santos gives a modern twist to traditional northeastern cookery (try the stuffed pumpkins).
Recife accommodations run the gamut from basic hostels, to world-class luxury, although I find many of them to be very much in the good-value category, even for international properties such as the Courtyard Recife Boa Viagem (Avenida Eng Domingos Ferreira 4661) and Best Western Manibu Recife (Av. Conselheiro Aguiar 919). The new crème de la crème, however, is the five-star Sheraton Reserva do Paiva (Av. A, 4, Quadra F1, Lote 4A3), opened in 2014 overlooking the ocean on Cape Santo Agostinho, a half hour south of Boa Viagem. Its minimalist-sleek décor supplemented by local modern artists, the 298-room Sheraton feature a nice beach club and spa; several truly excellent restaurants; and a shopping/dining/nightlife complex. Up in Olinda, it's all about inns, guesthouses, and boutique hotels, and my favourite is the charming, 17-room Pousada do Amparo (Rua Amparo 199), with perks such as a pool and a very nice little dining room.
Best Iberia fares to Recife from the U.K., via Madrid.
https://youtu.be/vUUCGvisPKQ

photos | Marcio Jose Bastos Silva, DPA, The Visual Explorer