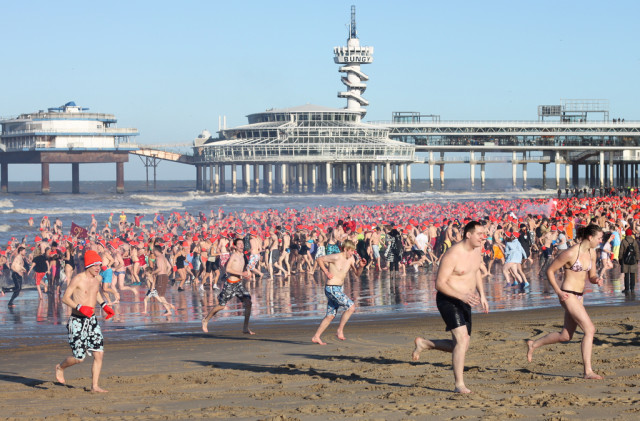 To ring out the old and ring in the new, partying and fireworks are common in most European countries. And in addition, a few Iberia destinations have their own little twists on New Year's Eve (also known as St. Sylvester's in some countries since it's that saint's day on the Catholic calendar) and New Year's Day. We covered the Spanish/Latin American custom of the 12 grapes last year. Now it's the turn of…
Denmark
Traditional foods for New Year's Eve supper include boiled cod, stewed kale and cured saddle of pork (though fancy steaks and sushi have also become increasingly popular); it often finishes up with champagne and Kransekage, a tall pyramidal white cake with white-icing layers.
Germany
Customs include dropping molten lead into cold water – its resulting shape supposedly predicting the future year (for example, a spot of travel if it can be construed as a ship or an aeroplane) – and leaving a bit of food on plates until after midnight to ensure plentiful food in the coming year. Plus, since the early 1970's, for some reason it's also become traditional to watch "Dinner for One," a black-and-white British TV comedy sketch filmed in Germany in 1963 (nothing whatsoever to do with New Year's, but hey).
Ireland
Tradition says unmarried women can put mistletoe under their pillows on NYE to ward off bad luck and find love in the new year. It's also an Irish superstition to bang bread loudly against the wall in order to keep bad luck and evil spirits away. And finally, it's said that the state of politics for the year can be predicted by which way the wind blows (from the west, all sunshine and shamrocks!).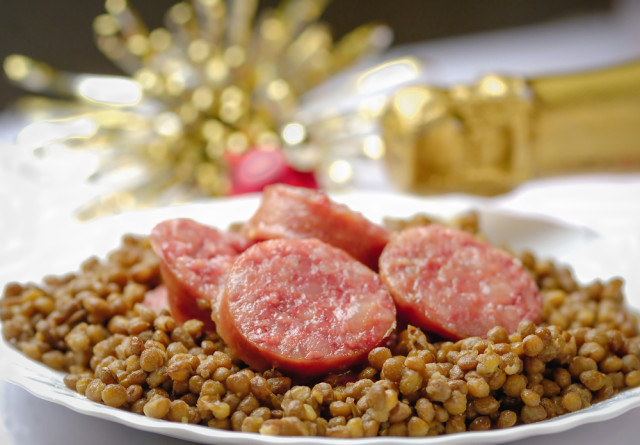 Italy
NYE dinner varies – traditionally, it often includes cotechino spiced sausage or zampone (stuffed pig's trotter), but always lentils, symbolizing money and good fortune for the incoming year. There are several odd superstitions, too, such as wearing red underwear to attract good luck (this is also a thing in Turkey, by the way!); throwing pots, pans, and clothes out of the window to let go of the past and move toward the future; and lighting a Christmas log before New Year's Day to turn away evil spirits (who don't like fire).
Netherlands
On Oudejaarsavond, many Dutch eat oliebollen (deep-fried blobs of dough, apple and raisins); play board games; watch comedic TV programmes summarising the year gone by. Then on New Year's Day morning, thousands of revelers strip down to their underwear and sprint into the freezing North Sea, lakes, or canals (top). Brrr….
Portugal
Between between New Year's Eve, many Portuguese eat bolo-rei ("'king cake"), studded with candied and dried fruit, and with a large hole in the middle. Then, as in Spain, Noite Mágica ("Magic Night") involves downing 12 grapes for each stroke of midnight. On New Year's Day up to January 6 (Feast of the Epiphany), in some areas kids go from house to house singing traditional janeiros (January songs) to ensure good luck.

photos | Alexander Fritze, Marzia Giacobbe