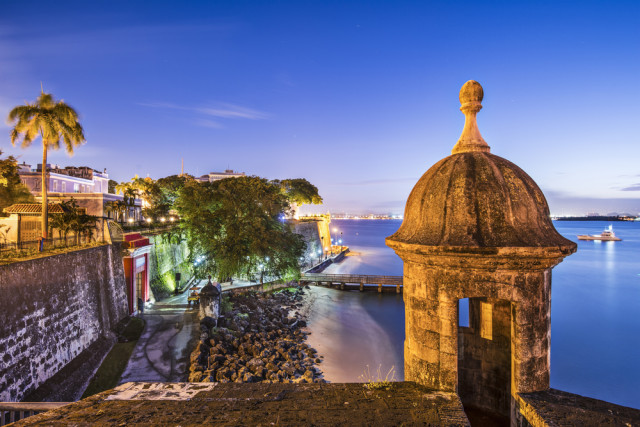 As Iberia prepares to relaunch service to San Juan, Puerto Rico on May 15, 2016, now might be a good time to look ahead and take stock of one of the Caribbean's most interesting islands, a roughly rectangular tropical wedge of 3,790 square kilometres (5,320 sq mi) whose north coast is actually washed by the Atlantic Ocean. Also dubbed Borínquen, the island has of course been a posession (since 1950 termed a "commonwealth") of the United States since 1899, but in many parts definitely feels like another country, sometimes not so different from fellow Latino Caribbean lands like the Dominican Republic and even Cuba. Let's have a quick look, shall we?
San Juan
On a peninsula toward the eastern end of the north coast, the island's capital and "Big Mango" is the second oldest still occupied city in the Americas. And with more than half the island's total population of 3½ million, it's also of course the epicentre of Puerto Rican culture and its tourism industry, thanks to one of the Americas' finest Spanish colonial quarters. San Juan Viejo is a warren of cobblestone streets anchored at the peninsula's tip by doughty stone fortresses El Morro and Castillo San Cristóbal, and since this is a popular cruise port, on the days when ships are in, things can get busy and buzzy indeed. Then farther up the peninsula, other districts with hotels, beaches, casinos, dining, and other tourism accoutrements include Condado, Ocean Park, and Isla Verde. Many visitors also take excursions out to nearby spots such as El Yunque rain forest.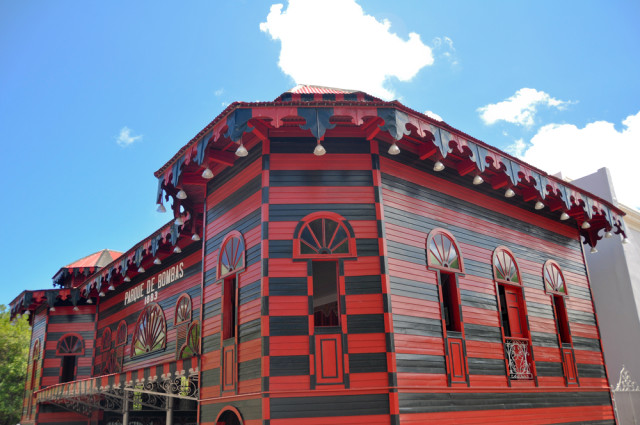 Out on the Island
Out along Puerto Rico's scenic north coast, besides some sweet beaches, two of my favourite destinations include Arecibo, known these days as home to the world's largest single-aperture telescope, with a visitor's centre close at hand, and Rio Camuy Cave Park, a sometimes absolutely stunning experience with a Journey to the Centre of the Earth vibe.
Hanging a left down the island's west coast, this shoreline especially attracts surfers, to beach towns like Rincón and Aguadilla, and it's also home to Puerto Rico's third largest city, Mayagüez, with some interesting attractions and a renovated historic district.
Along the south coast, two of the main stars are second city Ponce, which is known for its elegant neoclassical city centre (above); an art museum that's among the Caribbean's most distinguished; and distinctive annual pre-Lenten Carnival. Less than an hour west of Ponce you'll find the laid-back fishing village of La Parguera, best known for its Phosphorescent Bay, whose bioluminescent micro-organisms make the waters sparkle at night.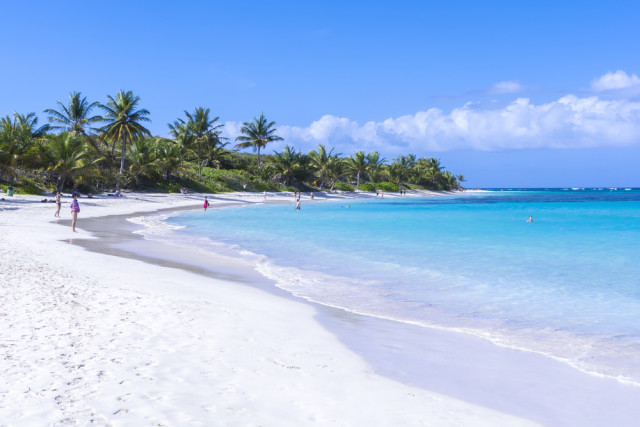 Among my favourite things to do here, however, is one of the classic drives of the Caribbean: the Ruta Panorámica winding through the mountainous interior, passing through rain forests, colonial towns like San Germán, and coffee country (towns like Jayuya, Utuado, Maricao), with some of the most atmospheric views and surroundings on the entire island, plus charming inns typically in historic coffee plantations.
Finally, these days, a pair of islands off the east coast are also enjoying greater popularity – though that doesn't mean they've been ruined by mass tourism. Far from it; Vieques and Culebra (above) have no highrise hotels, strip malls – actually, not even traffic lights. What you do have is little inns, virgin beaches, and barefoot charm of the kind you don't see much in the Caribbean any more.
There's more where all that came from, and you'll be seeing plenty more on Puerto Rico in 2016 and beyond in this blog, in the meantime, for more information, start with SeePuertoRico.com.
You can book flights to San Juan already; best Iberia fares from the UK, from Spain.

images | Sean Pavone, Alberto Loyo, Chad Zuber