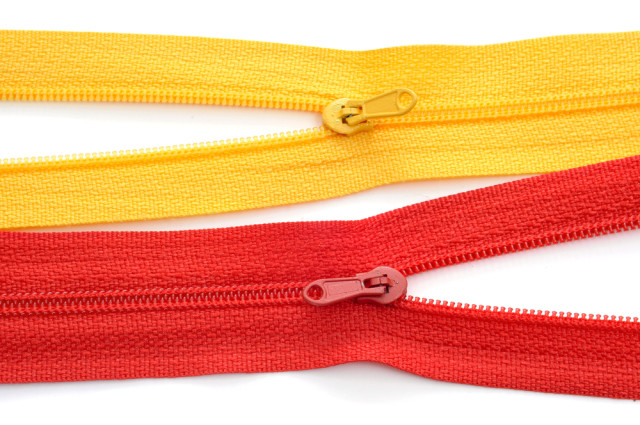 When you think of fashion,  immediately Paris, Milan, London, and New York of course spring to mind. But fashionistas, did you know that Spain has also long been an oasis of amazing design, high-voltage couture, and fabulous prêt-à-porter? 
Yes, Spain is most emphatically not all about the flamenco frocks.  Historically, this country has produced some of the world's most brilliant designers, such as Manolo Blahnik, Cristóbal Balenciaga, Paco Rabanne (sort of – although he's is a French citizen, Rabanne's parents were both Spanish), and John Galliano (Spanish mother, father from Gibraltar), among others. It's also currently a global frontrunner in luxury and high street brands that you may or may not know you have been coveting now for while!
Many fashion powerhouses you might not even realise are Spanish, from the country's flagbearer in luxury, Loewe (pronounced "Lo-ay-vay")  to familiar high-street  lines such as Armand Basi, Bershka, Blanco, Rosa Clará, Desigual, Adolfo Dominguez, Massimo Dutti, Purificación García, Mango, Pull and Bear, Sfera, Springfield,  and of course, the leading name in contemporary and inexpensive fashion, Zara.
Spanish fashion is all about the fun, the creativity and the quality.  Think about France and its affinity for everything sexy and chic; Italy for its commitment to superb material and top-notch tailoring, and the Brits for their crazy, cool trends; mix them all together, and you'll get the very essence of fashion from Spain. A marriage of ingenuity, class, and creativity.
From the runways of Madrid, Barcelona, and the world, here are five fab Spanish designers who are currently making waves in the fashion industry – they're the ones you should know right now: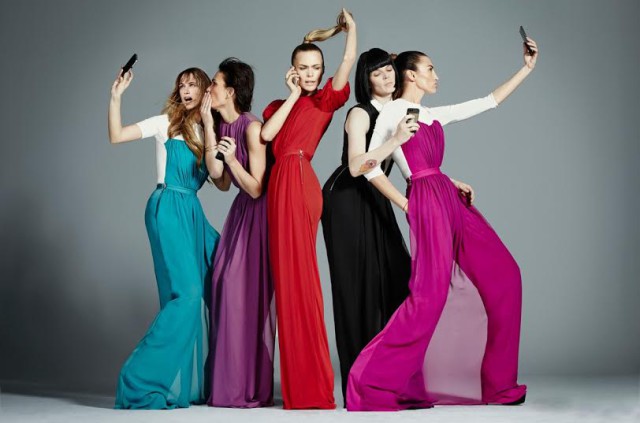 David Delfín
Very goodlooking and über-talented, even at age 45, Andalusian Delfín still has a rep as the "bad boy" of Spanish fashion. He especially started creating a stir in the industry in September 2002 with his "Cour des Miracles" collection at Madrid's Cibeles Fashion Week. Inspired by the Belgian surrealist painter René Magritte and the also avant-garde Spanish filmmaker Luis Buñuel, this collection  sparked controversy with models wearing hoods and ropes around their necks. However, in the next edition of Cibeles, his great art clinched the L'Oreal award for "Best Collection by a Young Designer".
Obviously not just a pretty face, Delfin is also a painter, actor and musician, and has been nominated  for a Goya (Spain's Oscars) for best art direction for his work in the short film VO. He recently designed the costumes for  the New York City dance troupe Ballet Hispánico's CARMEN.maquia, based on George Bizet's classic opera about a soldier smitten by a seductive gypsy, as well as co-designing the production's mesmerising monochromatic costumes and sets, inspired by the work of Pablo Picasso.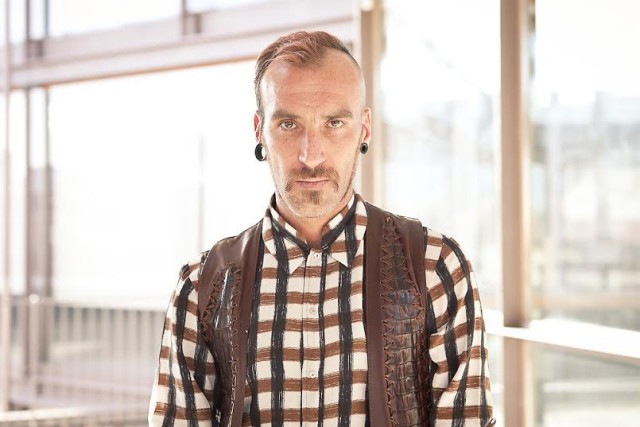 Roberto Etxeberria
Now here's a little something for the guys. When it comes to men's fashion in Spain, the 39-year-old Basque Etxeberria is your man. Known for his cutting-edge designs, precision tailoring, and impeccable use of leather (so often a titillating material), his works have been showcased in different prestigious fashion weeks around the globe, and have otherwise received critical acclaim and outstanding reviews.  His pieces are so exclusive, some of them need at least a month and a half to execute – kind of like a mini haute couture. He also isn't a fan of the word unisex; in an interview with Spain's top newspaper, El Pais, he said, "A woman is lucky to wear everything, but my clothes for men are for men". Sounds good to me.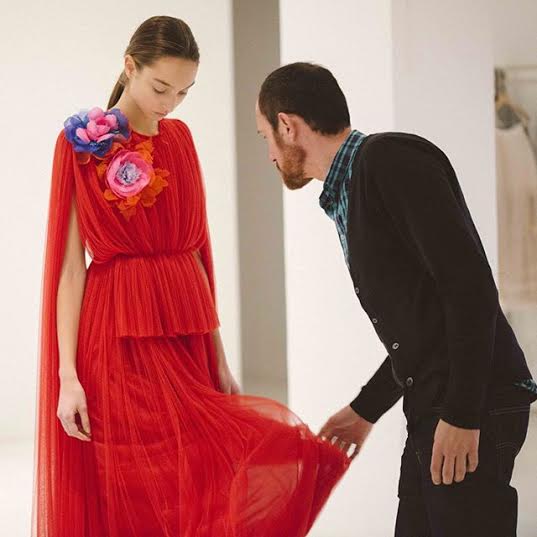 Josep Font
Born in Barcelona 47 years ago, this award winning designer and is among other things a recipient of the Premio Nacional de Diseño de Moda – the National Fashion Design Prize, the highest honour bestowed by Spain's Ministry of Culture for excellence in design (previous winners include Blahnik).  After creating his namesake brand in 1991, Font is now on a mission to remake four-decade-old Delpozo into an international luxury brand through his stunning architectural patterns, exaggerated 3-D pleats, and curious colour combinations.
In Spain, many people think of  Josep Font is the country's answer to Tom Ford. And why not?  They both took architecture in school but became successful in fashion instead, and they're both "renaissance men" who resurrected ageing luxury brands (Ford famously for Gucci) and refashioned them into current, relevant and sizzling hot labels that they once were.  And yes, they are both handsome to a fault.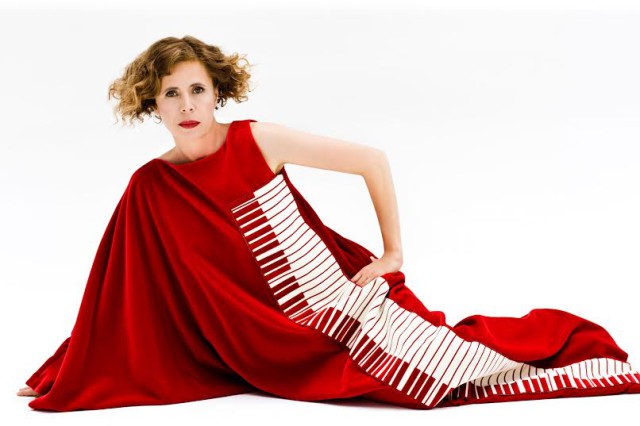 Agatha Ruiz de la Prada
Injecting fun into fashion since the 1980's, Agatha Ruiz de la Prada's design must be the most eccentric, playful and colourful in Spain, if not the world at large. A bona fide aristocrat with the titles of marchioness, baroness and a grandee (the highest rank in the Spanish nobility), Ruiz is also an environmental activist, as well as known for her outrageous use of colours , oversized bows, lips and hearts. A favourite of A-list celebrities such as Selena Gomez, Miranda Kerr, Reese Witherspoon, Eva Longoria, and  Taylor Swift, she recently made headlines again when Miley Cyrus wore two of her wacky creations, including the "rainbow wall dress" at  the MTV's VMA 2015 awards show.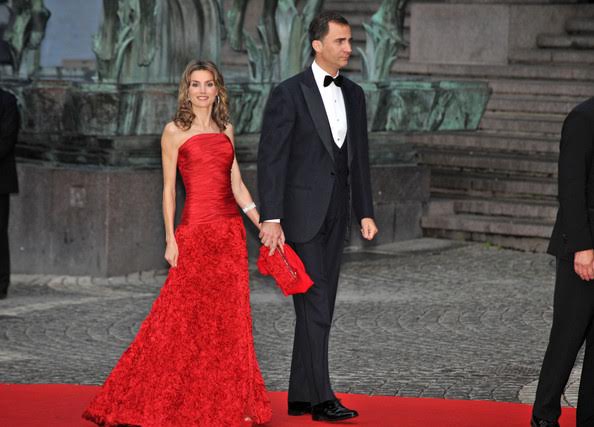 Felipe Varela
The diseñador de cabecera (head designer) of Spain's chic new Queen Letizia, Varela studied fashion design in Esmod College in Paris, and has worked with some of the world's biggest fashion houses such as Kenzo, Christian Dior, Thierry Mugler, and Lanvin. He's responsible for almost all of the queen's breathtaking outfits for her diplomatic visits and local affairs. Letizia's signature refined style earned her a reputation as "one of the world's most stylish queens" and is also an inspiration to fellow royals such as Kate Middleton (yes, according to the International Business Times, the Spanish queen is the Duchess of Cambridge's style inspiration, sharing her love for no-frill, structured looks and lace dresses). All thanks to the magic of  Felipe Varela.
Jeno Pineda is fashion/beauty editor of Marbella-based Hot Magazine.
 

images | David Delfin, Roberto Etxeberría, Josep Font/Delpozo, Agatha Ruiz de la Prada