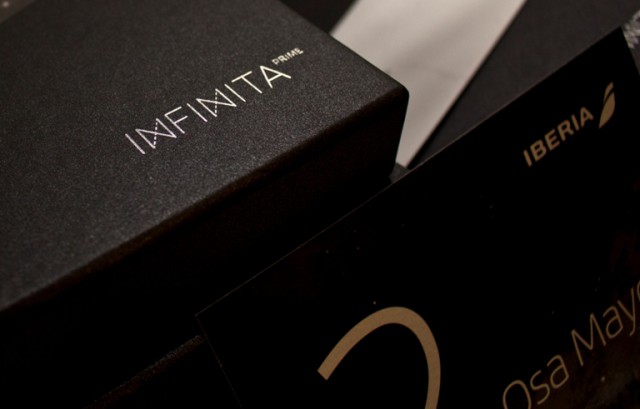 There are people who remain close your whole life long, whose paths have always been linked to yours, and who always give you their unconditional support. Such as the customers to whom Iberia has issued the Iberia Plus Infinita card, many of whom have been members of our Iberia Plus loyalty programme for 20-25 years – ten of them as Platinum cardholders – and have flown as many as 1,300 times with us, sometimes logging more than 350,000 miles a year.
These folks have spent their lives flying with Iberia, and it's time for us to pay our debt of gratitude for their trust, loyalty, and commitment. The Iberia Plus Infinita card, valid for life without conditions, will ensure that every flight with us will be a unique experience, and Infinita cardholders and their companions will always enjoy the top level of benefits, including unlimited access to VIP lounges; fast-track check-in and security control; seat upgrades; VIP parking; priority in boarding; an extra luggage allowance; a 100-percent Avios bonus; issuance of Iberia Plus Gold cards for designated companions; and much more!
This is our way of expressing our infinite thanks for your confidence in Iberia.