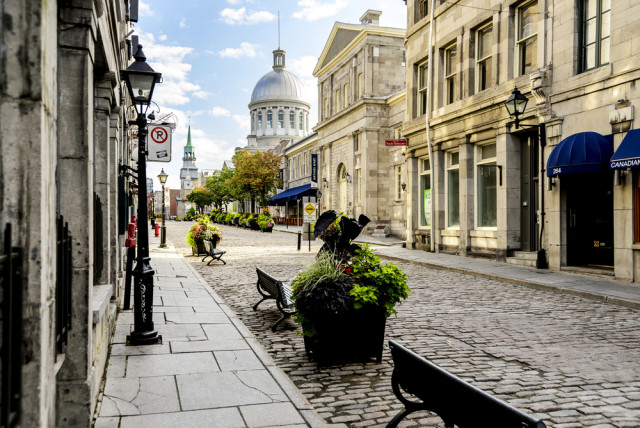 On an island in Quebec's St. Lawrence River, Canada's second largest city is, it's fair to say, firmly in a league of its own. Bilingual yet multicultural; mixing the centuries-old colonial with the up-to-the-minute cutting edge; almost as active underground as above; and a city of laid-back villages yet also a throbbing centre of commerce as well as culture both high and low.
Something Old…
Perhaps we should start where the first settlers did in 1642. The southern shore of Montreal island is now home to Vieux Montréal, with handsome centuries-old buildings such as Notre-Dame-de-Bon-Secours Chapel (the city's oldest church, 1655), cobblestone streets and horsedrawn carriages. In fine weather, its Place Jacques-Cartier is packed with street performers and restaurant terraces packed with (mostly) out-of-towners.
You can learn the city's story at Pointe-à-Callière (aka the Museum of Archaeology and History) on Place Royale; named after the first settlement in this area, it's a modern structure built over the ruins of Pointe à Callière and mixes the ruins themselves with engrossing multimedia displays. For history there's also the Centre d'Histoire de Montréal on Place d'Youville housed in a onetime fire station dating from 1903.
Then there are several historic homes to visit, such as the Sir George-Étienne Cartier National Historic Site, reconstructing a pair of 19th century Victorian homes, and the Château Ramezay Museum, the colonial governor's residence and gardens, a window into the life and times of the 18th century. Finally, if you're in the mood or travelling with kids, the Montreal Science Centre is also here, and a darn fine example of the genre it is.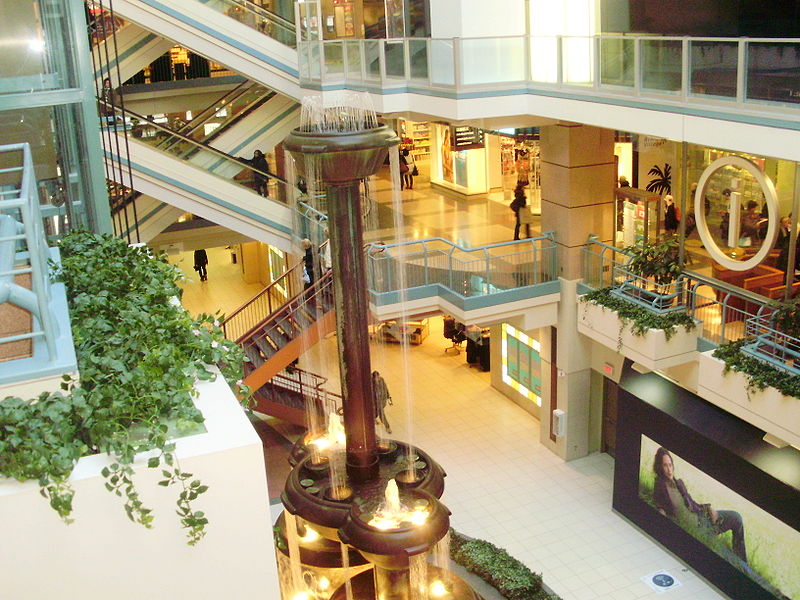 …Something Newer
Nearby downtown is also, naturally, a focal point for visitors, with its shops; restaurants; handful of museums such as the Museum of Fine Arts, the Contemporary Art Museum, and the McCord Museum of Canadian history; and a couple of interesting churches such as the Anglican Christ Church Cathedral and the Catholic Mary Queen of the World Cathedral (a smaller-scale replica of St. Peter's in Rome). A must in this part of town is a ramble around the Underground City, more than 32 kilometres (20 miles) of tunnels with endless shops, restaurants, entertainment options, and more; in wintertime, this is not just convenient but a downright lifesaver for locals, as average low temperatures in January, for example, are a toasty -14° Celsius (7° Fahrenheit).
Also nearby is Canada's third largest Chinatown, a colourful bit of business with the requisite Asian restaurants, markets, and other shops, and the Gay Village, the largest "gaybourhood" in North America and with the rep of being one of the world's very best LGBT scenes (click here for more details).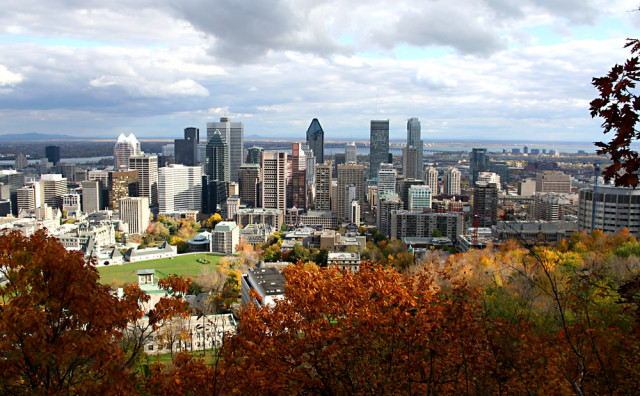 Something Woodsy
Visitors should also make it a point of heading just west of downtown up to the expansive Mount Royal Park, designed by Frederick Law Olmstead (designer of New York City's Central Park) atop the eponymous hill (one of three in the park, actually). Here you'll find belvederes; trails; Canada's largest church, the St. Joseph Oratory; and sweeping views out over the city and waterways (and if you're here on a summer Sunday, it's a joyous, inspiring experience to join the multitudes that gather at the monument on Avenue du Parc to enjoy the big "tam-tam jam" that's perhaps the world's biggest drumming circle.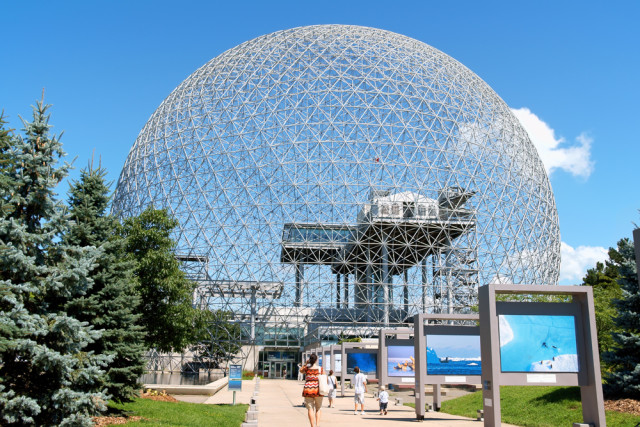 Something Watery
Speaking of waterways, if you have time, also highly recommended is a visit to Notre Dame Island, an artificial isle out in the river east of downtown/Vieux Montréal that was created is 1967 to host what's considered the 20 century's most successful World's Fair, the 1967 Montreal Expo, then partly repurposed for the 1976 Summer Olympics. These days you'll find the Parc Jean-Drapeau, which includes gardens; a river beach,; an amusement park; sports and cultural venues; swimming pool complex; a geodesic dome housing an environmental museum; and a big, glitzy casino.
There's even more to see, do, and experience beyond these highlights. But you get the idea: Montréal, c'est magnifique!
More information: TourismeMontreal.org.
https://youtu.be/i81wNpTgGcI

images | ProDesign studio, laslovarga, Alphonse Tran,  Massimiliano Pieraccini