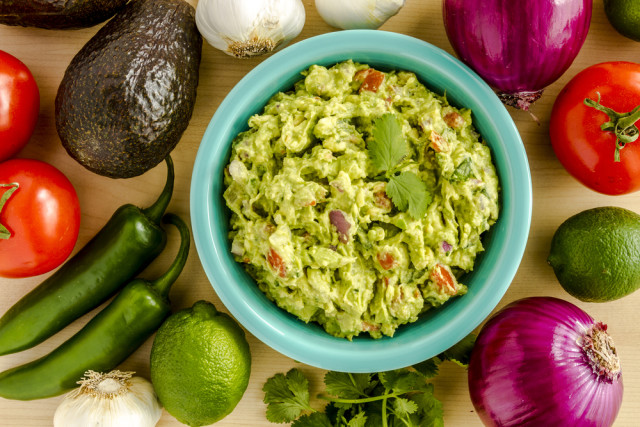 On this blog I recently ate my way through some of the top meatless menus of Europe, and today I'm hopping across the pond for a slightly tougher assignment – the best Latin America vegetarian restaurants. Oh sure, Central America, South America, and the Spanish Caribbean are famously the mother lode of corn, potatoes, and especially rice and beans, but if that's all you rely upon, things can get pretty monótono pretty fast.
Yet as in much of the rest of the world, things are changing – especially in the larger cities – and there is enough meat-free options going to keep veg visitors increasingly satisfied. Witness the following:   
Bogotá
Colombia is a country whose culinary tradition is as carnivorous as it gets (the national dish, bandeja paisa, is a virtual cholesterol bomb of grilled flesh and sausage). But these days, its capital can boast a pretty respectable number of veg eateries – more than 120 by one count (though admittedly they tend to open and close relatively frequently). Top current contenders include seven-year-old Maha (Carrera 7, #46-42) in the Chapinero dining/nightlife district, not only a bacano (Colombian Spanish for cool) option for healthy vegan fare but also has an upstairs academia for yoga and such. Downtown near the colonial core of La Candelaria (and the excellent Gold Museum), Boulevard Sésamo (Sesame Street, Avenida Jiminez 4-64) is a casual little spot which does an especially rockin' lunch business with fare including veg options of Latin fare like sancocho (a hearty stew normally heavy on meats) and empanadas. For a somewhat more upmarket option and a pretty setting, check out La Candelaria's Quinua y Amaranto (Calle 11, # 2-95), which does indeed specialise in gourmet dishes involving the ancient grains quinoa and amaranth.
Buenos Aires
Holy cow (as it were), speaking of carnivorous, what country could be more ostentariously so than the land of gauchos, cattle, and beef? And yet, veg fans can tango their way into the likes of Mauro Massimino's Buenos Aires Verde (Calle Gorriti 5657) in dining/nightlife district Palermo for gourmet-level vegan, raw, and gluten-free fare that's developed quite a local fan base. Just up the street, Artemisia (Gorriti 5996) is another little charmer, with a smallish but creative menu that includes fish.
Mexico City
Meat is as popular in Mexico as anywhere, but on the other hand you can make a certain amount of headway with the likes of guacamole, quesadillas and related sincronizadas, fish/shrimp tacos and other fish dishes (if of course you're pescatarian), meatless chilaquiles, vegetable fajitas, nopal (cactus prepared various ways), and egg dishes such as huevos rancheros (assuming of course eggs are on your radar). Dedicated veg spots are a little harder to find, but they're there. One of the highest-rated is up near Copilco University, aka UNAM, in the south of the city not far from Coyoacan and San Ángel. Monte Kailas (Calle Filosofia y Letras 17, reachable by Metro) includes a great buffet and the likes of amaranth meatballs. If you want something far more central, head to trendy Condesa (also a good area for organic/creative cuisine in general), where Cate de Mi Corazón (Eje 3 Sur/Avenida Baja California 295) is a cute little spot with a good-size menu of veg versions of Mexican cuisine and indoor/outdoor seating. Also central, in nearby, also trendy Roma, is cosy Pan Comido (Calle Tonalá at Calle Chihuahua), with simple but quirky/stylish décor and a bit of a hipster clientele.
Panama City
A relatively good Central American destination if meatless is your mantra, and the top choice in town is the sophisticated fare (with seafood a speciality) and ambiance of Veggie Moon (Calle Primera Paseo de las Bóvedas) out in the Casco Viejo (colonial quarter).
Rio de Janeiro
Centrally located next door to Copacabana in Botafogo, Refeitório Orgânico (Rua Dezenove de Fevereiro 120) has an Asian vibe, an excellent selection of tropical fruits and a large veg buffet as well as à la carte menu, downside; limited hours (Monday-Saturday 11am-4pm). Moving down to Ipanema, yet another great buffet (they're popular in Rio) is on offer at Spazziano (Rua Prudente de Morais 729) the sophisticated eatery at the Spa Maria Bonita a block in from the beach; it specialises in raw food and is also lunch only.  Continuing south to Leblon, for both lunch and dinner, as well as vegetarian versions of Brazilian cuisine such as feijoada bean stew, Vegetariano Social Clube (Rua Conde Bernadotte 26) is also quite popular with local veg foodies.
San José
Costa Rica's capital can claim one of Central America's better vegetarian scenes, with favorites including mostly vegetarian Coma Verde (Av. 9A between Calles 15 and 17), with charming service and fresh, creative dishes a short stroll north from the Parque Nacional. Arbol de Seda (Calle 35 at Avenida 7) is another mostly but not 100-percent veg spot, very well liked locally for its sushi, Latin, Caribbean, and other internationally-influenced fare. Farther east, the funky, colourful El Buho Vegetariano (Librería Universitaria, 5 metres East of Soda la U) near the university campus in San Pedro, is open weekdays with a diverse, multi-culti menu.
image | Teri Virbickis