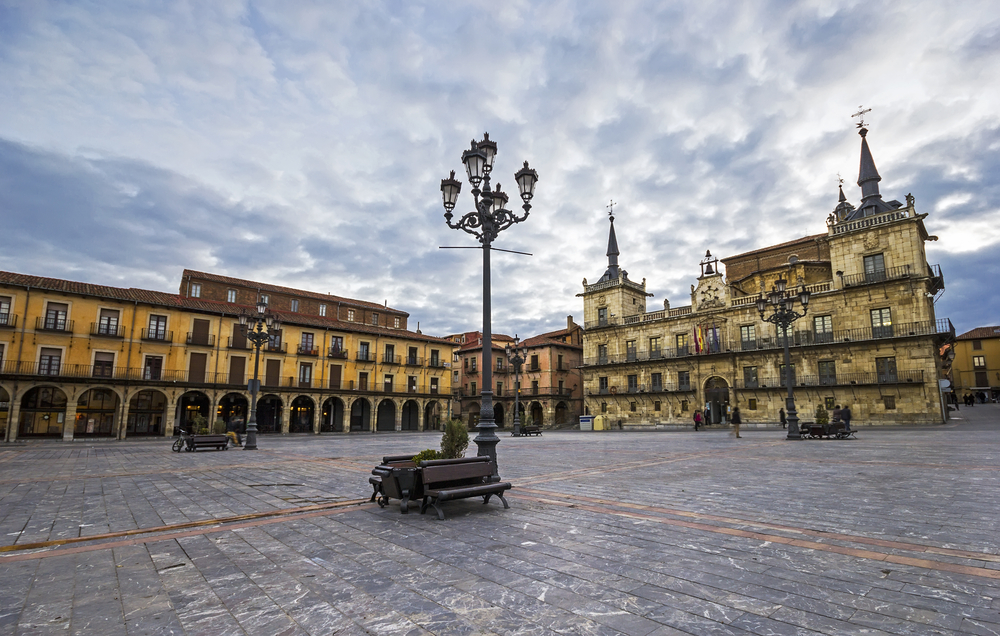 While this venerable city of the autonomous region of Castile and León may not crack even Spain's top 30 in terms of population (it's currently around 132,000), it's second to none when it comes to pedigree. Founded as a Roman military camp in the 1st century BC at the confluence of the Torío and Bernesga rivers, in the Middle Ages León became the seat of one of Spain's founding kingdoms. Today it's both spectacularly historic with its Renaissance and Romanesque landmarks, and famously lively thanks to a strong student population.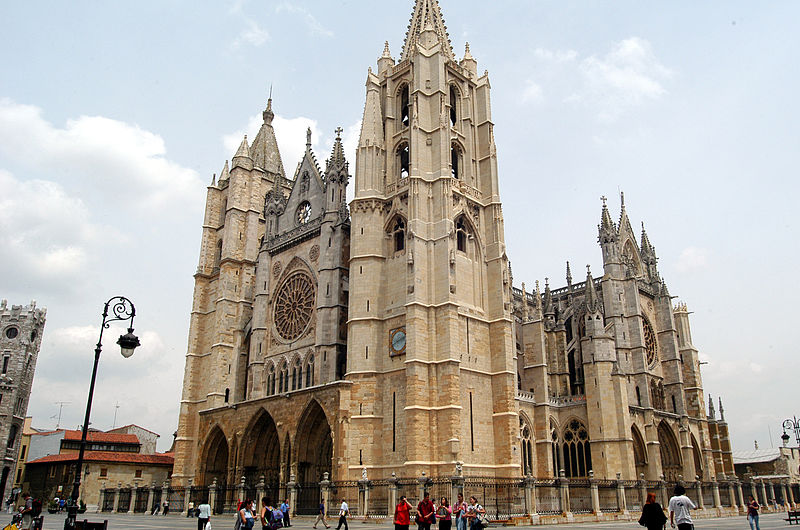 As with other European cities, what attracts visitors to León is its compact, UNESCO World Heritage casco antiguo (old town), especially the bit within the old Roman walls. The epicentre is the arcade-lined Plaza Mayor, on the west side of which is the handsome, 17th-century Casa Consistorial (Old Town Hall). Then just a short stroll up Calle Martiano Domínguez Berrueta (a bit of a mouthful, I know) takes you to one of Spain's great cathedrals. Santa María de León, aka the Pulchra Leonina ("Leonese Beauty"), dates back to the 10th century, but what we see today is actually the third iteration, an elaborate French-Gothic-style confection (inspired, in fact, by Chartres and Reims) of the 14th and 15th centuries, with especially glorious stained-glass windows. The cathedral museum is also quite worth a look for its religious art and access to the lovely cloister. However, just keep in mind that the church is closed to sightseers during masses, and otherwise there's a five-euro entry fee (!).
Another local church that's stunning in a different way is the 11th-century Real Basilica de San Isidoro, a Romanesque masterpiece with highlights such as the Puerta del Perdón, the portal attributed to Maestro Mateo, who designed the sumptuous cathedral of Santiago de Compostela, and the Royal Pantheon, a crypt that has been dubbed the "Romanesque Sistine Chapel", with marvelous frescoes, vaults, and columns.
No visit would be complete, either, without overnighting (or at least stopping in for a look) in the Parador  de León, one of the most elaborate of Spain's semi-publicly owned inns. Why? Because it was built as the Convento de San Marcos in the 16th century (and financed by the famous King Ferdinand himself) on the site of an earlier hospital and inn for pilgrims on the Way of St. James route to Santiago (León remains an important way station on that route, and you may well spot pilgrims around town). And so it presents a truly spectacular facade crammed with all manner of Plateresque ornamentation, along with a lovely cloister and other interior details.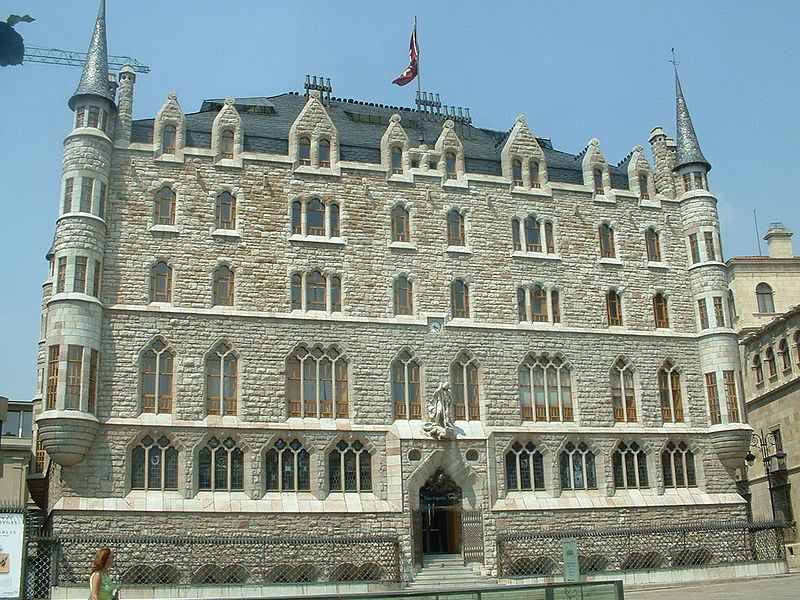 Incidentally, architecturally León isn't all Gothic and Renaissance, but also boasts some pretty nifty Art Nouveau here and there. Not too many people realise, for example, that Antoni Gaudí himself is responsible for one of this city's most distinguished buildings, the Casa de los Botines on Calle Ruiz de Salazar and across the street from the Museum of León; if, however, you're expecting Sagrada Família style, you might be disappointed, as this block of flats was designed more in keeping with Barcelona's Güell Palace and Leonese Gothic. (By the way, Gaudí fans might also wish to make a side trip to the Leonese city of Astorga, a half hour away, for a look at his Palacio Episcopal, quite the castlelike, also neo-Gothic Modernist bit of business.)
Furthermore, especially after night falls, some parts of the old town seems to especially alive – particularly in the San Martín neighbourhood adjacent to the Plaza Mayor. Apart from distinguished landmarks like the 14th-century Palacio del Conde de Luna with its Moorish-tinged Gothic facade, this area is full of pubs, cafés, and restaurants popular with the local student population – leading it to be nicknamed the Barrio Húmedo ("Moist Quarter"; I myself like to call it the "Boozy Barrio"). It's the perfect spot to sample, Leonese specialities such as cecina (a classier type of beef jerky), botillo (spiced-offal-stuffed pork tripe, perhaps not for the faint of palate), mantecadas (a spongy, cakey sweet) and Bierzo wines.
And truly, after a day or two in León, you, too are likely to be left positively moist with exhilaration.
More information in English: TurLeon.com. 

images | Sergio Gutiérrez Getino, Nacho Traseira, truor