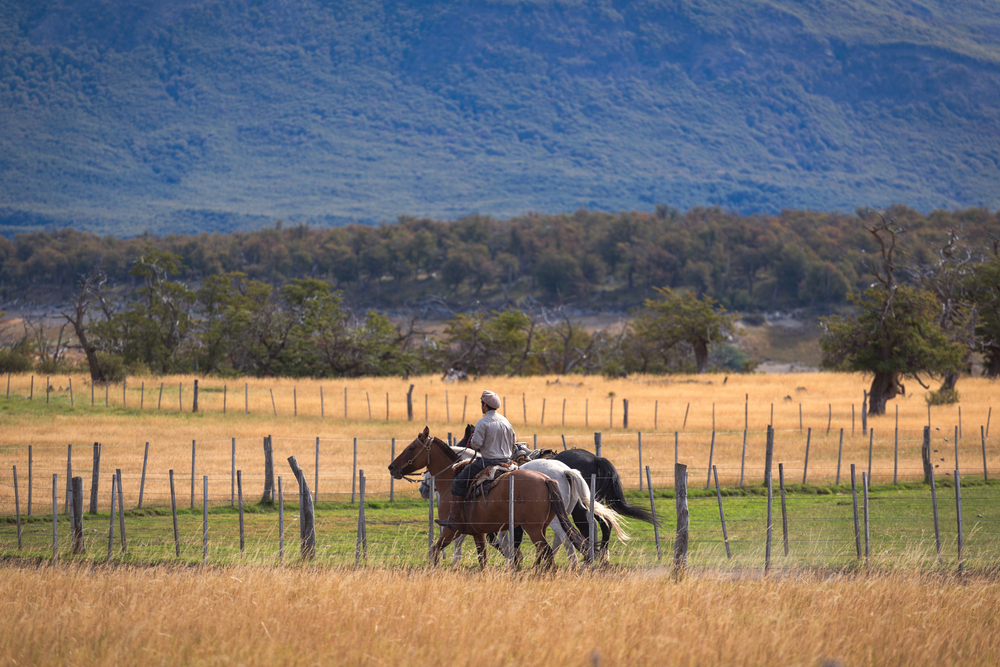 As exciting as Buenos Aires is, as one of Latin America's most dynamic and diverse metropolises, it also offers day and overnight trip possibilities to marvelous destinations such as lovely colonial-era Colonia del Sacramento, across the River Plate in Uruguay, as well as a nearby region in Argentina that has in many ways helped define this country's culture and history: the expansive lowlands and hills known as the pampas, home for centuries to the Southern Cone's iconic cowboys, the gauchos.
now a cornucopia of nature and tranquillity that provides a complement to the big, bustling city.
Just 113 kilometres (70 miles) from Buenos Aires, the cobblestone streets, the orange trees lining its footpaths, and its historic buildings of San Antonio (est. 1730, current population 18,000) combine to create an idyllic experience. One of its especially impressive landmarks is the Puente Viejo, a pink bridge built in the mid-19th-century, and the banks of the Areco River it crosses present charming strolling and picnic possibilities. Perhaps the town's single major attraction is the Parque Criollo Ricardo Güiraldes, focused on a traditional-style hacienda turned in the 1930s into a museum to showcase the history and culture of the pampas and its gauchos. But just as appealing is just to stroll the streets lined with restaurants, cafés, and some 100 shops for browsing crafts including a local speciality: silver jewelry, tea sets, silverware, and other items such as silver-buckled belts.
Reserva Natural del Pilar
This relatively compact nature reserve 52 kilometres (32 miles) outside the capital has 300 hectáreas (just over a square mile) full of exotically-plumed birds and colourful butterflies, and also offers a fascinating look at the pampas environment of not just grassy flatlands but forests filled with local sarandí trees and bushes as well as reed-lined streams, lagoons., and six kilometres (3 1/2 miles) of the Luján River. It's open to the public on Saturdays.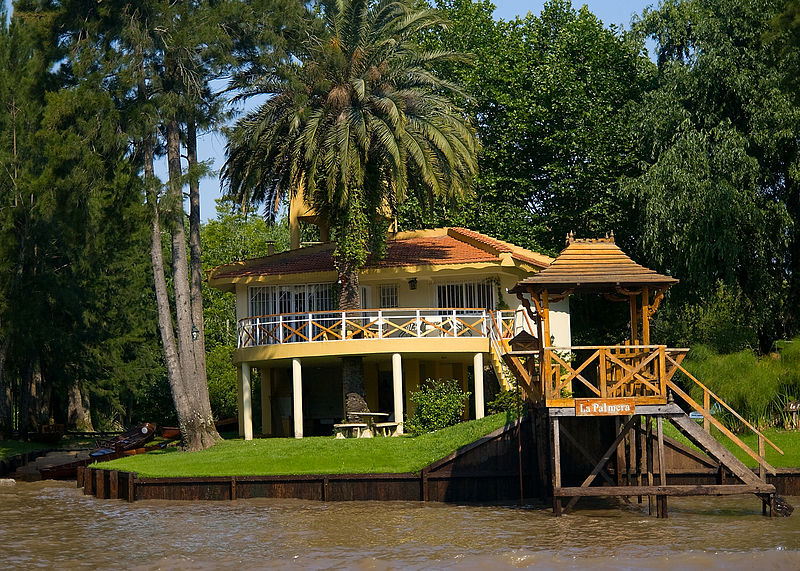 Tigre
Despite its ferocious name (Spanish for "tiger"), this town 30 minutos from Buenos Aires is the main population centre of the 320-kilometre (200-mile) Paraná Delta, known for its assorted islands, the waterways between them plied by all manner of barges and boats. In Tigre, it's a lovely experience to lunch alongside several of them on the Paseo Vidal Molina, the Paseo Victorica, and the Puerto de Frutos, a port and fruit market. All this water also provides plenty of opportunities for aquatic activities such as kayaking and waterskiing, but also biking and horseback riding. The delta is known, too, for its distinctive buildings, from houses on stilts to grand manses and European-style gardens.
San Isidro
A town with origins as a Guraraní Indian settlement evolved in the early 20th century into a getaway for the elite society of Buenos Aires 67 kilometres (42 miles) away, and it remains one of Argentina's poshest areas to this day. It's still noted for mansions like Villa Ocampo and the majestic lawns and groves of its parks, with must-sees including the neo-Gothic cathedral, the River Plate promenade, and Plaza Mitre crafts market. San Isidro's best known draw for many, though, its its horse racetrack, one of Latin America's biggest and most important.
Best fares to Buenos Aires from the U.K., from Spain.

images | sunsinger, Facundo Prámparo