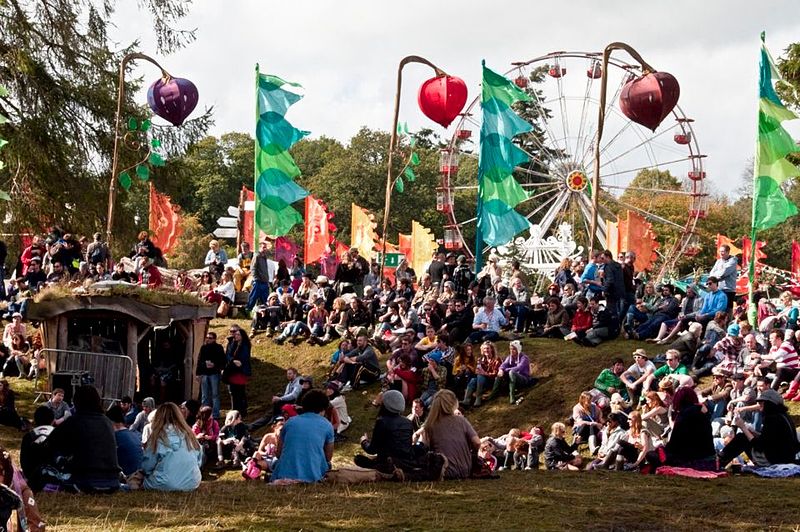 Europe's festival season is warming up, when the hills are alive with the sound of music (and more, plus the valleys and cities, too) as some of the world's most beloved annual music festivals and other culture-paloozas get ready to let it rip. Here are just a handful (for more, check out sites such as TheFestivalCalendar.co.uk):
Optimus Primavera Sound, Oporto, Portugal
4-6 June 
Though there's no shortage of festival options, if many alt/indie fans had to choose one, it would just might be this, staged in the lovely and lively university city of Oporto in north Portugal. Top names include Antony and the Johnsons, Caribou, Death Cab for Cutie, and Patti Smith.
Eindhoven Psych Lab, Eindhoven, Netherlands
5-6 June
If your tastes also lean toward the psychadelic (and you know who you are), you may want to consider going dizzyingly Dutch at this "throbbing laboratory" – in just its second year – of bands and DJ's, along with non-musical happenings, about 90 minutes south of Amsterdam. If you bite at the likes of Moon Duo and Teeth of the Sea, hie thee hither.
https://youtu.be/KEhv4Q_5SnY
Sónar, Barcelona
18-20 June
Now for the 21st year, progressive electronic music and multimedia blasts into the Catalan capital, with this edition with venues at the Montjuïc and Hospitalet fair grounds, including veterans such as the Chemical Brothers and Duran Duran, along with up-and-comers such as Skepta & JME and Xosar. Norwegian space disco and Egyptian dream electronics, here we come!
Glastonbury Festival, Somerset, England, U.K.
24-25 June
The grandaddy of the counterculture/alt-music festivals inspired by Woodstock, Glastonbury has been around since the early 1970s, and is the big kahuna of the circuit today. It's also grown to encompass more mainstream music, theatre, and circus performances, along with some high-octane headliners indeed (Beyoncé, for example, was here back in 2011, and this year's biggies  both old and new include Kanye West, The Who, Pharrell Williams, and Foo Fighters). Plus would you believe a special guest appearance by none other than Stephen Hawking (a live rendition of his recent cover of Monty Python's Galaxy Song, perhaps?). It all goes down some three hours west of London. Like, groovy, man…
Roskilde Festival, Denmark
27 June-4 July
Right outside this ancient city which shares Denmark's most populous island, Zealand, with capital Copenhagen about a half hour east, Roskilde is Scandinavia's biggest and best rock/pop/metal festival, with headliners on its iconic orange stage this year including Paul McCartney, Nicky Minaj, and Pharrell Williams, along with dozens of others on seven other stages, and a vibe that can feel a little like Glastonbury, but with more herring.
Les Nuits de Fourvière, Lyon
5 June-21 July
One of Europe's longer-running culture fests (since 1946), this one of course provides more of a target, datewise, going on as it does for so much of June and July. And I really love its venue, too – the ancient Roman amphitheatre of Lyon, the southern French city especially known for its food. The tasty programme includes Shakespeare, Vietnamese circus, flamenco, blues, world music, and beaucoup more, with familiar names along the lines of Joan Baez, Herbie Hancock, and Youssou N'Dour.
Montreux Jazz Festival, Switzerland 
3-18 July
A cherished tradition of this charmer of a small city on Lake Geneva, one of world's classic jazzfests brings in not just pure jazz greats such as David Sanborn, Chick Corea, and Herbie Hancock, but also more diverse artists from other genres like Sinéad O'Connor, Lenny Kravitz, John Legend, and Mary J. Blige.
https://youtu.be/vyJNDpdegfA
Bilbao BBK Live
9-11 July
On a purpose-built hilltop venue outside Bilbao, the Basque Country's biggest city, this nine-year-old festival (BBK, BTW, is the name of a local bank) has been winning all sorts of acclaim on the summer circuit – and certainly, part of the reason is its high-powered lineup, which this year includes Azealia Banks, Counting Crows, The Jesus and Mary Chain, Mumford and Sons, and Of Monsters and Men.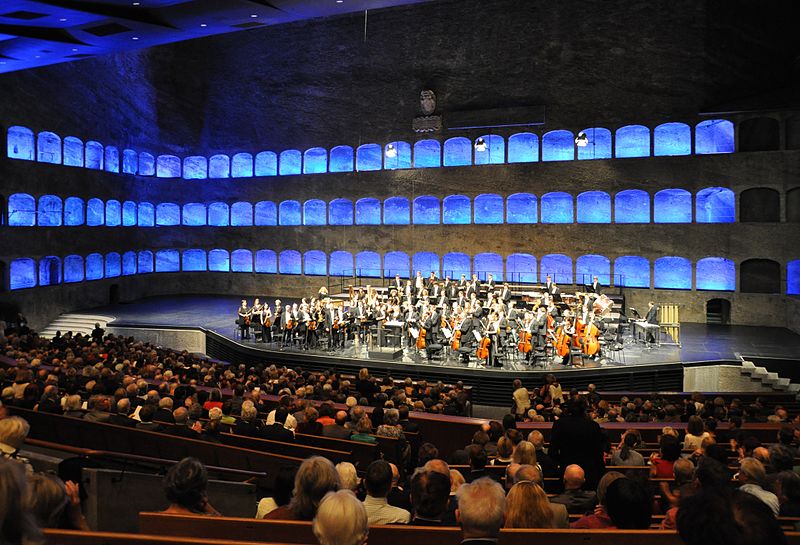 Salzburg Music Festival
18 July-30 August
One of the longtime classics of all time takes over this lovely city at the northern foot of the Alps, and here it is indeed all about the classics, from opera (including delightful versions adapted for kids), symphony, ballet, and bel canto to world-class performances of Shakespeare and other dramatic pieces. Some of the giants of the genre show up, such as Daniel Barenboim, Cecilia Bartoli, Yo Yo Ma, and Pinchas Zucherman.
Electric Picnic, Stradbally, Ireland
4-6 September 
Eire's answer to Glastonbury has been held every summer since 2004 in this small town in a rural Midlands area some just over an hour south of Dublin. Electric Picnic (also pictured at top) boasts something of a carnival atmosphere (not to mention a few actual rides) in addition to acts like this year's Sam Smith, Grace Jones, and Yasiin Bey. (EP is preceded in August, by the way, by another fun event, an annual steam-engine rally).

image | Totesgowlers, Andreas Praefcke