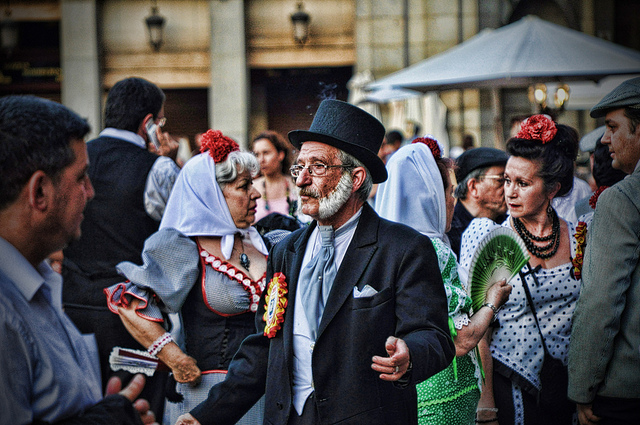 If it's mid-May in Madrid, it must be – the Fiesta de San Isidro Labrador!  Back in 1788, the great Francisco de Goya's painting Meadow of San Isidro (below) depicted lace-trimmed dresses, parasols, stylish hats, and fields filled with people, and these days Madrid may be vastly transformed, but for several days in May it summons up a blast from the past that gives parts of Spain's largest city once again something of a festive small-town flavour.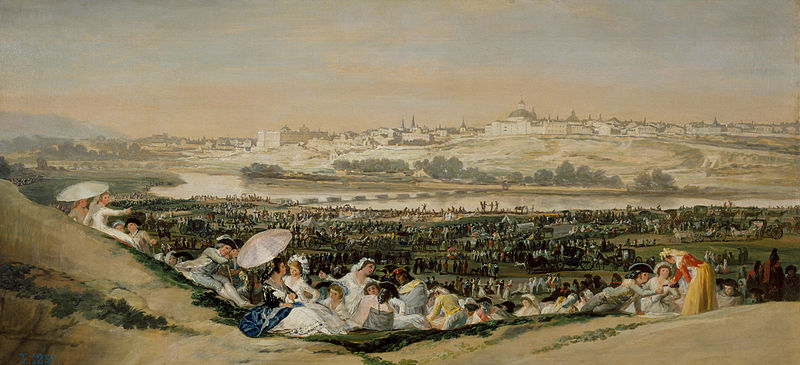 May 15th is the Catholic feast day of the eponymous St. Isidore "the Labourer", the patron saint of Spain's capital, who lived in the small town that was 11th-century Madrid. And over the centuries, the celebration has grown to a several-day programme of events centred especially on the historic district of Carabanchel in the city's southwest, across the Manzanares River, as well as plenty of locals in period costume.
Mucho of the action still happens in Pradera de San Isidro Park (along with other key locations such as the 16th-century Church of San Isidro), with the main events starting today and continue through Monday.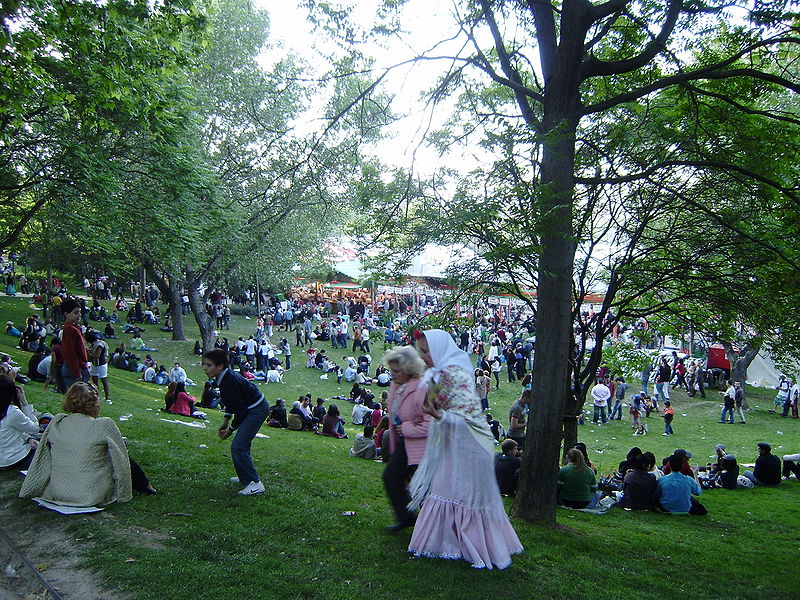 They include a romería (picnicking) on the park's lawns, including traditional dishes and treats such as gallinejas (sheep tripe), sugar-iced rosquillas listas doughnuts, and garrapiñadas (candied almonds); religious processions of the saint's statue; a parade of gigantes y cabezudos (giants and "big-heads", oversize papier-mâche figures); family activities; fireworks; a traditional ceramics fair; theatrical performances as well as concerts from artists such as Pitingo; bullfights at Las Ventas Bullring; and traditional dances such as chotis and pasodobles; and these days even modern touches such as pop and world music festival Planeta Madrid.
It's an impressive and varied lineup indeed, and a great way to experience another side of Madrid. And if you didn't make it here this year, there's always 2016!
More information in English: SanIsidroMadrid.com.  

images | MuseodelPrado.es, jgomezcarroza