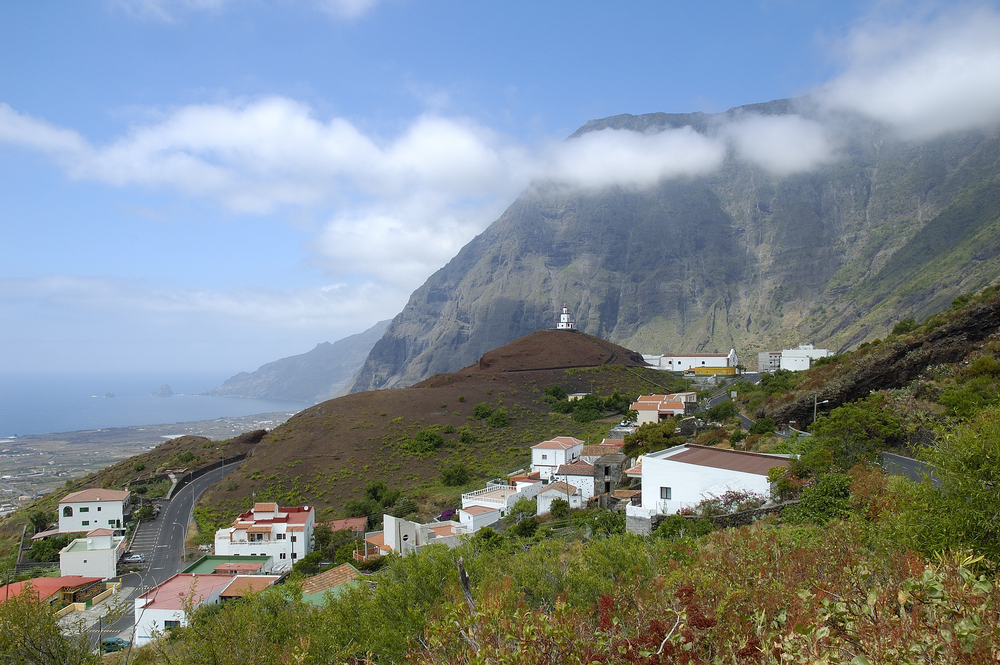 Until explorers ventured across the mare incognitum, the great unknown of the Atlantic Ocean, in the imaginations of many El Hierro, the smallest and farther-flung member of the Canary Islands, its westernmost point, Punta Orchilla (now occupied by a lonely lighthouse), was long considered essentially the "end of the world". Even today, roaming this region and gazing out at the horizon, you can still almost believe it.
The least visited of the Canaries – population just 10,675 – is a dramatic, bleakly beautiful land of volcanoes (300 undersea and a whopping 500 on land), giant lizards, and windswept junipers. Its compactness invites getting lost on its roads, where you'll find yourself not just amid desert, sometimes nearly lunar-seeming landscapes, but also moist forests of ferns and moss – environments which have gained the entire island a designation as a UNESCO Heritage Reserve.
There are also charming little towns such as Valverde, La Frontera, and El Pinar. Many of the locals here still live according to the simple rhythms of their forebears, from cattle ranching, farming, and fishing, and they're an affable, welcoming bunch indeed.   
Others have learned to make their living in recent years from tourism, and they've got a lot of great raw material to work with. Divers and snorkellers in particular are in heaven here, thanks in part to offshore waters that are magnificently balmy, ranging from 19° Celsius (66° Fahrenheit) in January up to 23° C (73° F) in September.
In addition to holiday rentals, there are scores of mostly small to medium-size hotels. But speaking of small, one of them, the Hotel Punta Grande on the island's south coast, is in the Guinness Book of World Records as the world's smallest hotel (its four rooms go for 70 euros a night).
Somehow fitting, you might say, for this singular little island at world's end.
More information: ElHierro.travel.
For more on El Hierro, read our Ronda Iberia inflight magazine article.


image | Alexandre Arocas/Shutterstock