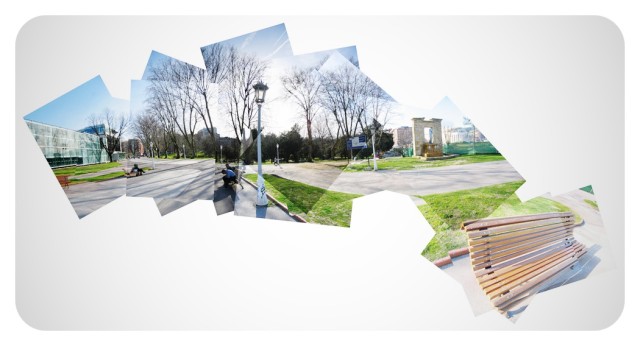 There are so many things to like about the largest city of Euskadi (the Basque name for Spain's Basque Country). Bilbao was not long ago a gritty industrial city, these days an urban-renewal star effervescing with excitement in design, culture, cuisine, and more. It has, in many ways, become one of this country's most creative re-invented cities. 
Let Me Count the Ways
Design  While the Frank-Gehry-designed Guggenheim Museum gets much of the attention – especially internationally – since 2010 another formidable player has emerged. La Alhóndiga is a renovated 1909 wine warehouse with designed elements created by Philippe Starck, and it has become a Basque touchstone as a venue for exhibitions, performing arts, and other culture.
Music  In addition to La Alhóndiga, various smaller venues have sprouted all over town, and July's Bilbao BBK Live pop/rock music festival has become one of the most acclaimed in Europe.
Cuisine  As in the rest of the Basque country, fine food is celebrated, and along with a plethora of traditional and haute-cuisine restaurants, a highlight of the year is October's Jornadas Gastronomía- Slow Food (Slow Food Gastronomy Days).
My First Time at La Alhóndiga
I can still remember my first time at this remarkable cultural centre, when my good local friend brought me to this restored Modernist (Art Nouveau) building at Plaza Arriquibar 4. I totally got why Starck would have been totally taken by this onetime warehouse, declared an official cultural landmark by the Basque regional government.
While it preserves its vintage look on the outside, on the inside La Alhóndiga is a sleek, cutting-edge space open to all, with restaurants, cafés, exhibition and performance spaces, and a cinema.
Frankly, it all left me speechless, with its impressive columns, its lively social scene, and details like its spectacular suspended, glass-bottom pool. In fact, never will I forget looking up at taking in the surreal vision of people swimming above my head.
What Would Life Be Without Music?
Many of us feel this way – and myriad local theatres, music clubs, and other venues can provide a wealth of sounds from opera and symphony to headbanging. But the highlight of the year musically these days is surely the festival called Bilbao BBK Live, marking its 10th anniversary this July 10-12 this year for the ninth time with a lineup including Mumford and Sons, Of Monsters and Men, Muse, Counting Crows, The Jesus and Mary Chain, and Azealia Banks (check out a video of last year's edition below).
Pintxo Me, I Must Be Dreaming
True gourmets will tell you the Basque Country is one of the world capitals of fine gastronomy (especially the city of San Sebastián), and that means that as its largest city, Bilbao is also home to a wealth of amazing tastes – from humble to hyper-luxurious, but all proverbial taste sensations.
After the visit to La Alhóndiga, my friend took me tapas-bar-hopping in Bilbao's Casco Viejo (Old Town). Living in Spain all my life, I'm an old tapas hand, but here, in bar after bar, I thought my eyes were going to pop out of my head looking at the overflowing trays of pintxos (Basque for tapas) laid out like little works of art. Areas to find them include Calle Diputación and surrounding streets, the Abando district, and the bars of San Mamés, in Indautuxu.
On the upper end of the spectrum in and just outside the city are fine-dining temples such as Michelin-starred Azurmendi and Zortziko, as well as Bermeo and Andra Mari.
Add to all that a visit to the Gothic Santiago Cathedral and the Basque Museum; a drink in the classic Café Iruña in neoclassical Plaza Nueva; and a browse at the historic Mercado de la Ribera covered food market; and you'll have an incredibly rewarding and creative visit indeed.
http://youtu.be/LLW_OkszjRM

image | Hansbrinker