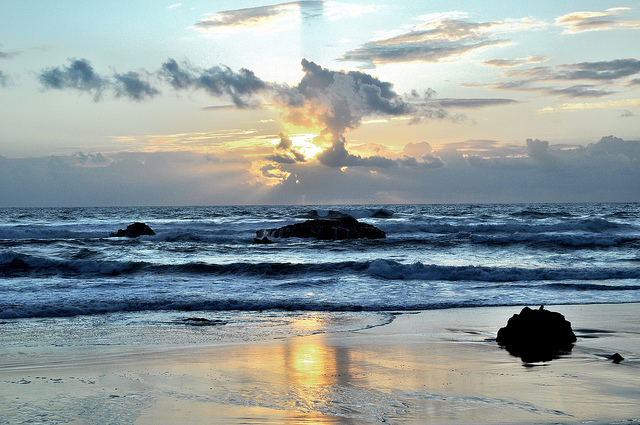 If Portugal can be thought of as the "face" of Europe thanks to the shape of its coastline, as early-20th-century Portuguese poet Fernando Pessoa once wrote, its nasal appendage would have to be the so-called Portuguese Riviera, a few kilometres south of Lisbon, a trio of elegant small cities filled with spas and casinos, arranged along long stretches of golden Atlantic beaches. In short, a most refined nose indeed.
The three cities in question are Cascais, Estoril and Sintra, all three historic spots of considerable pedigree (including royal), and sites of luxury hotels and restaurants catering to generations of the rich, powerful, and the famous from Europe and beyond. It wasn't for nothing that Juan de Borbón, exiled father of Spain's recently abdicated king Juan Carlos and grandfather of King Felipe, moved his family to Estoril in the 1940s, and back in the 19th century, Italy's last king, Humberto II, retired in Cascais.
And here's another fun fact: you have Estoril to thank for your regular thrilling regular doses of James Bond. It was here that Ian Fleming was inspired to created 007 with his novel Casino Royale, on a visit to the Casino Estoril as a British naval intelligence officer; Portugal at the time was officially neutral but pro-fascist, and this area in particular was a nest of spies. More recently, the town popped up again in pop culture in a 1990s Fleetwood Mac song, "Nights in Estoril".
That legendary casino is still in business is still in business today, and well worth a visit, as is the rest of the town, with its white facades, grand manses such as the Condes de Castro Guimarães (which you can visit), and fetching beaches such as Tamariz in town (above) and various others nearby.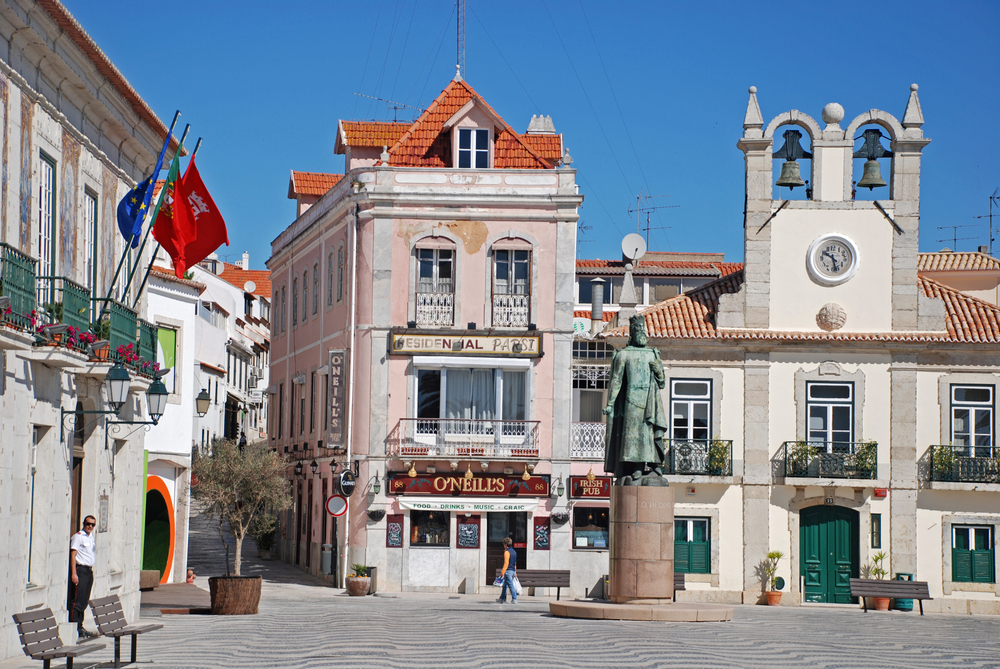 The mystique and tradition of understated luxury also continues in Cascais, just 10 minutes away, with a fishing village vibe but a good amount of culture (including a handful of interesting museums) and a cosmopolitan following (along with a yacht harbour and ladies in chic hats). This is a good spot, too, for windsurfing and kitesurfing, with nearby Praia do Guincho the best beach for such windy adrenaline-chasing (and featured in the Bond film On Her Majesty's Secret Service); not far from here you'll spot the 16th-century Farol da Guia, Portugal's first lighthouse.
Just a 20-minute drive away, the entire town of Sintra is a UNESCO World Heritage Site with an almost fairytale feel to it, and its crowning glory is the Palacio da Pena, pintado de colores y en lo alto de un risco a menudo envuelto en brumas. Romántico o escenario de un thriller, según. Pasee por las calles, los jardines y visite también el Palacio Queluz y la Quinta da Regaleira.
A great way to wind up this route is at nearby Cape Roca, Europe's westernmost point. A short distance away is fabulous Praia da Adraga – a perfect place to sit and contemplate the wide, open ocean blue.
More information: VisitPortugal.com, Estoril-Portugal.com.
Best fares to Lisbon from the USA, from Spain.
http://youtu.be/BGrmfg1wabM

image | Turist of the World, Rei-artur, InnaFelker/Shutterstock, CE Photo/Uwe Aranas