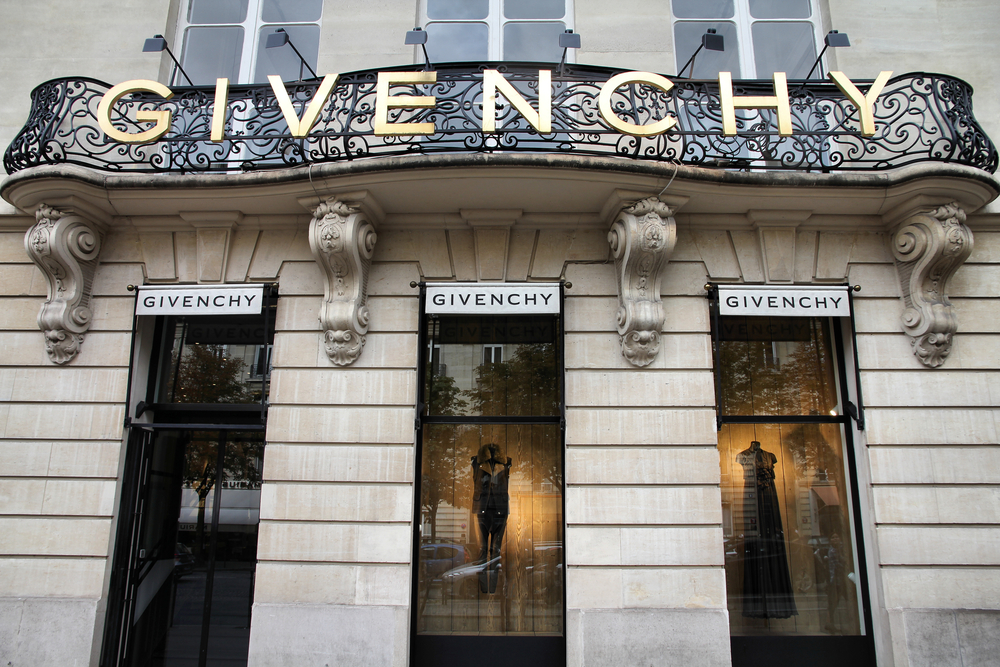 Givenchy – it's one of those rarefied international fashion brands that has become familiar even to many who don't follow fashion. Behind it is of course a real person, the designer Hubert de Givenchy, born surrounded by fabrics and tapestries thanks to a family which was both aristocratic and owned the famous Gobelins and Beauvais tapestry factories.
Setting on a career in fashion design, he studied at at the École des Beaux-Arts in Paris (where among other things he befriended the equally iconic Spanish designer Cristóbal Balenciaga).  After working for several other designers, Givenchy open his own couture house in 1952, where he worked intensely until he retired in 1996, his place taken by the now rather notorious John Galliano, along the way having dressed some of the female icons of the 20th century, including Marlene Dietrich, Ingrid Bergman, Maria Callas, Greta Garbo, Grace Kelly, Jackie Kennedy Onassis, and of course his prime muse, Audrey Hepburn, who once said,  "his clothes are the only clothes in which I am myself. He is far more than a couturier, he is a creator of personality".
The 87-year-old count still makes occasional public appearances and is still the recipient of various honours, the latest of which is the first foray into fashion of Madrid's distinguished Thyssen-Bornemisza art museum. The retrospective Hubert Givenchy , curated by
the designer himself, is running through January 18 (daily entry limited; early booking recommended), showcasing his top work and career highlights, alongside carefully chosen paintings of different styles and period's from the museum's collection.
An interesting and unusual departure for the Thyssen, but it fits like a dream – like, say, the iconic little black Givenchy dress Audrey wore in Breakfast at Tiffany (right).
images | Shutterstock, Dmadeo, Wikipedia