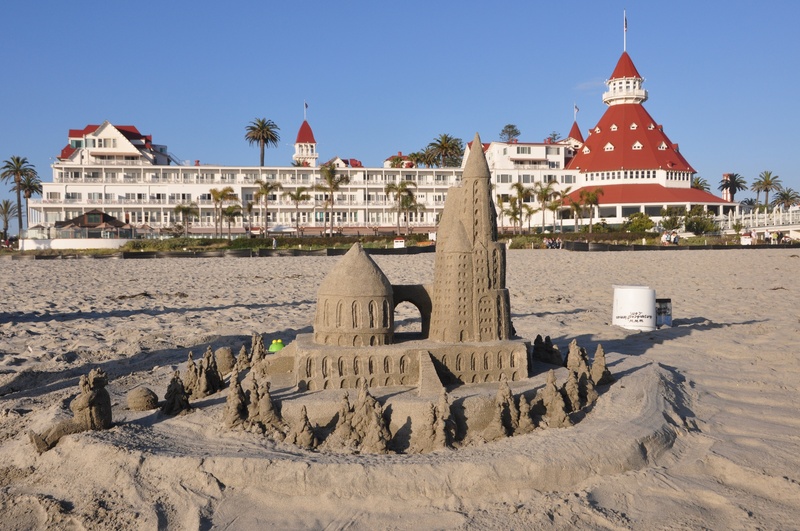 Some would opine that the quintessential Southern California big city isn't Los Angeles but San Diego, 200 kilometres (120 miles) to its south – and that, furthermore, it's a place which boasts the "perfect" climate year-round.
These perpetually blue skies are of course among the allures that bring more than 16 million overnight visitors to this diverse city just over the border from Tijuana, Mexico, along with superb beaches, family attractions, cultural offerings, dining, shopping, and more.
A city of 3 million, San Diego boasts plenty of highrises as well as the usual American miles of suburbia, but especially of interest for visitors is the old town at its core, a 19th-century district of low-slung wooden houses as well as buildings dating back to the Mexican California era of the 1830s such as Estudillo House, Seeley Stables, and Machado-Stewart House, just three components of the Old Town State Historic Park; another interesting attraction here is the Sherriff's Museum.
Nearby is another cinematically charming neighbourhood, the Victorian-era Gaslamp Quarter (below), these days turned into an arts and entertainment district full of restaurants, shops, hotels (the 1910 U.S. Grant is a particular landmark), and nightspots beloved of locals as much as tourists.
From there, visitors can turn their attention south, where iconic Balboa Park awaits. This enormous green expanse is home to institutions such as the Old Globe Theatre, a reproduction of London's Shakespearan original; the Museum of Man, an anthropological excursion across the planet, with special attention to the Western Hemisphere; the world-famous San Diego Zoo; and the impressive SD Museum of Art with works from today's cutting edge stretching all the way back to 5000 BC and including marquis names such as Rubens, Giotto, and Klimt, but especially Spanish artists such as El Greco, Goya, and Velázquez.  (not to mention a strong architectural connection with Spain, with influences from classic buildings in Salamanca, Toledo, and Valladolid).
But now that due attention has been paid to history and culture, it's time to head for the shore and hit the beach. You can get a taste of seaside dining and shopping with Seaport Village, a cute complex in the Marina District, or head out to the many area beaches. One of the most famous areas to hit the water is in the tony town of La Jolla, where you can snorkle (if the seals let you) and catch some pretty sweet sunset action – not to mention some high-end shopping and dining. Surfers head for Black's Beach, Del Mar, and Oceanside, while families especially favour Coronado (top). Other places to enjoy the great outdoors in its various forms hereabouts include Mission Bay Park, and the Anza-Borrego Desert State Park (though the latter is a bit farther, about a two-hour drive). It's all part of the outdoor living that makes San Diego in many ways the epitome of the classic Southern California lifestyle.
More information: SanDiego.org. Best Iberia fares via Spain. 

image | www.cynic.org.uk, FASTILY