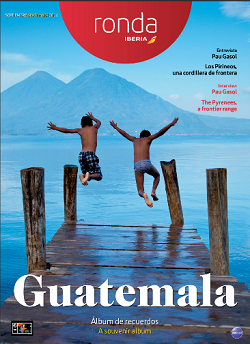 Yes, summer may now be behind us, but fall dawns pregnant with possibilities both in Spain, Europe, and beyond, as Ronda roundly reflects.
Our cover story takes us to Guatemala, Central America's largest country, and the one in Latin America whose pre-Columbian culture has in many ways remained the strongest. It's a remarkable mélange, from the steamy jungles harbouring the spectacular Mayan ruins of Tikal, to the delightful colonial charms of Antigua, to beaches on two oceans, to a bustling capital packed with history, culture, and entertainment options (in fact, in 2015 it's been designated Iberoamerican Capital of Culture – an especially exciting year indeed to visit!).
Back on our home Iberian Peninsula, we can't quite leave the beaches of summer behind, paying a visit to the coast of Portugal near Lisbon to contemplate the historic "Portuguese Riviera" of Estoril and Cascais. The former with its resort-y flavour (and casino which inspired James Bond-creator Ian Fleming's Casino Royale), the latter with its artist-colony vibe, and the beaches of both make an appealing getaway not just for Portuguese but Europeans of all nationalities, and they're still extremely appealing in September, after the height of summer has passed.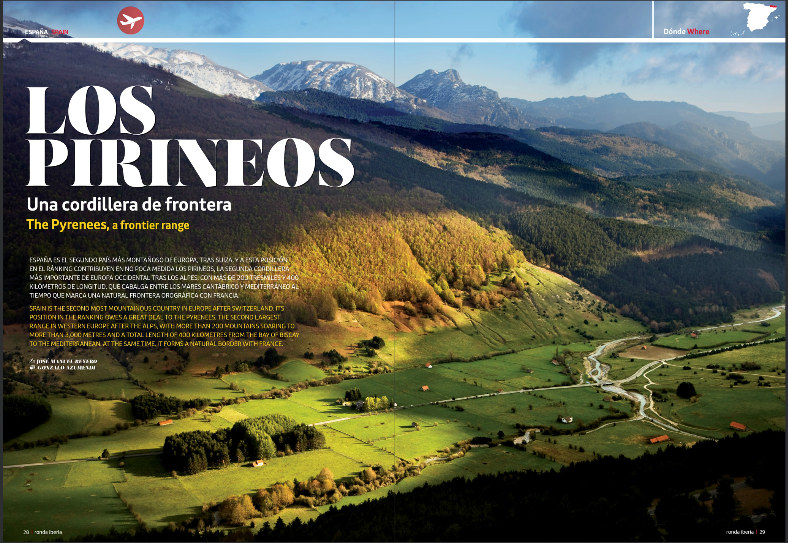 Heading east back into Spain and up toward its northeast corner, we switch gears from playas to peaks, with a look at Europe's second largest mountain range after the Alps. The Pyrenees sprawl gorgeously across the northern region of the Basque province of Gipuzkoa, Navarre, Aragon, and Catalonia, rich with spectacular scenery, nature reserves, dozens of ski resorts, and historic towns.
Then heading up over the Pyrenees into the rest of Europe, we come to rest in the German powerhouse of Stuttgart, home of Daimler-Chysler and Porsche, here's a peek at what a stellar city it is to visit – not so much because of its historic charm (which exists but mostly didn't survive World War II ) but its friendly locals, great cultural scene, and standouts such as Germany's longest pedestrian street.
Speaking of stellar, have you ever heard of star tourism? No, not space tourism, but rather the ground-based variety, but focusing on "Dark Skies" spots most suitable as "Starlight Destinations" for observing the night skies in ways increasingly less possible in this day and age. We've got some great spots in Spain, and talk about other appropriately heavenly #IberiaDestinations, as well.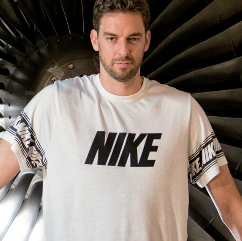 In our profiles section, we look at and chat to pro-basketball player Pau Gasol, now playing for the NBA's Chicago Bulls, and a key player (together with brother Marc Gasol) for Team Spain in this month's FIBA Basketball World Cup being held in Spain. And from the court to the kitchen, the magazine also profiles Ramón Freixa, the creative Barcelona chef who has made become of Spain's top culinary luminaries with a quartet of Michelin-starred restaurants in Barcelona and Madrid, as well as branching out across the pond with a place called Erre in Cartagena, Colombia and a consulting gig at Sal in Panama City. And of course we've got a soft spot for him because he's one of the four-chef dream team currently designing our Business Plus menu with an eye toward giving traditional Spanish cuisine a cutting-edge touch.
Finally, several cool miscellaneous items of note: nature-lovers will enjoy reading about the recently created Sierra de Guadarrama National Park, 34,000 lovely hectares (131 square miles) right near Madrid; a peek at how the high-tech way we now paint our planes helps the environment; and our monthly bazaar featuring both vivacious vinyl and luscious leather.
Please come give a listen to our September song!