A couple of months ago we let you in on a quartet of unusual airports, in New Zealand, Honduras, and the Caribbean islands of St. Maarten/St. Martin and Saba. That was so much fun, we decided to come up with an encore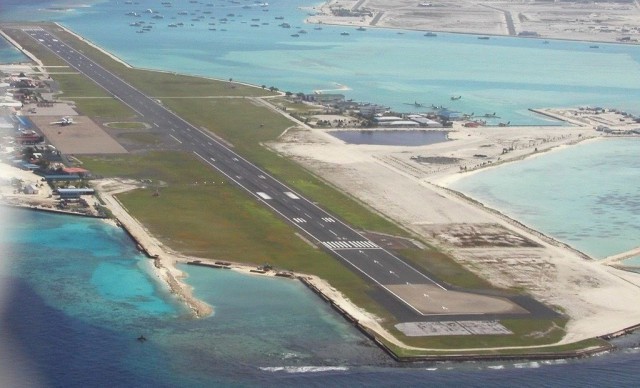 Malé,  Maldives
Known for its paradisiacal beaches and luxurious resorts, the Maldives are an atoll made up of hundreds of islands. Malé, its capital, occupies one, so when it came time to build an airport, what to do? Well, build on another, of course.  Thus Ibrahim Nasir International Airport (MACL) is built on Hulhulé Island, 1 kilometre east – accessible to the city only via water taxi. ubicada a 1 kilómetro al este.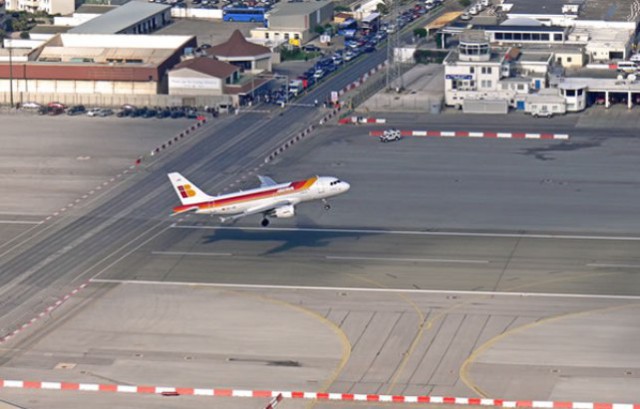 Gibraltar International Airport (GIB) 
You'd think it would be tough to build something as large as an airport on something as vertical as "The Rock". So colonial authorities took advantage of the only suitable area available – the flats linking Gibraltar to the rest of the peninsula. That's why the runway is crossed by the colony's main street, Winston Churchill Avenue. Pay attention to the traffic lights!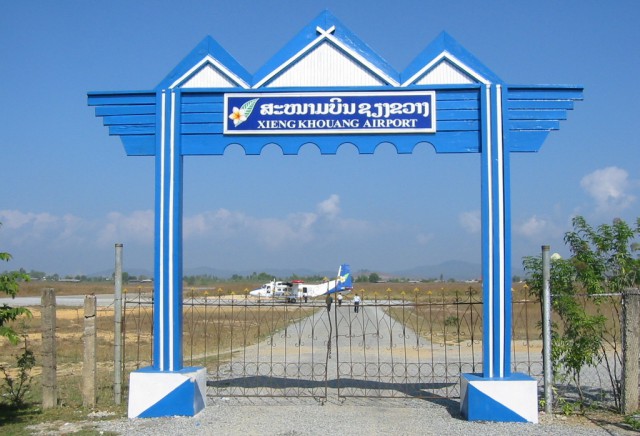 Xieng Khouang Airport, Phonsavan, Laos  (XKH)
Hopping over to Southeast Asia, this provincial airport in north central Laos near the Plain of Jars has more road traffic than air traffic. Yes, there, are several flights a week, but folks crossing the runways have to keep an eye out because of the various streets that cross them, too!.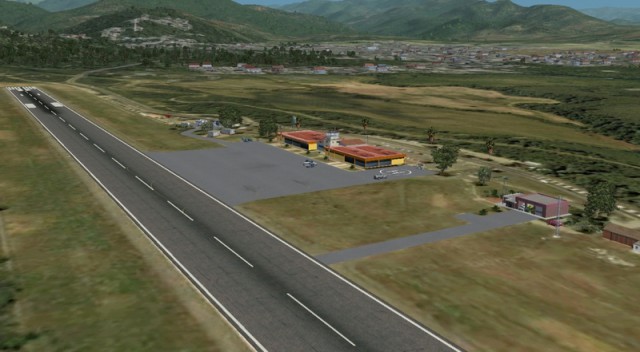 Juan Vicente Gómez International Airport, San Antonio del Táchira, Venezuela (SVZ)
Located in a valle at the edge of the Andes and on the border with Colombia, one of the peculiarities here is that aircraft must descend in a circular pattern over the city of Cúcuta in order to land.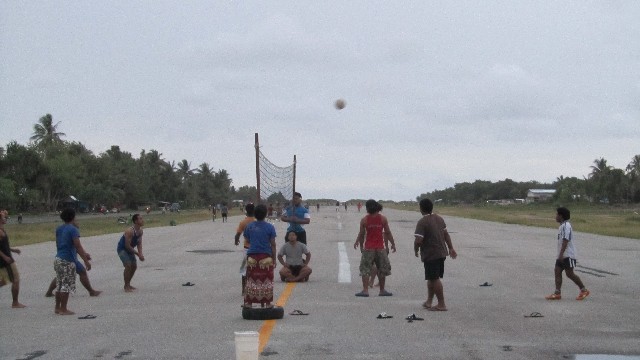 On the Polynesian island country of Tuvalu, between Hawai and Australia, this airport, originally built in 1943 as a U.S. military base, sees just two flights a week, which means the rest of the time it's used for just about anything and everything else, including volleyball games (above).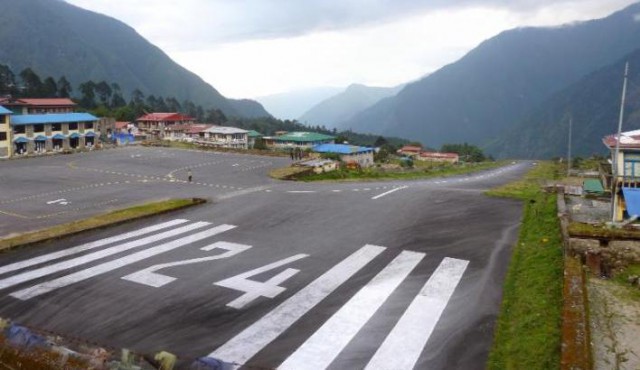 Tenzing Hillary Airport, Lukla, Nepal (LUA)
More than merely oddball, Lukla Airport in the east of Nepal is also considered one of the world's most dangerous. Thanks to its location at the feet of Mount Everest, its heavily used by climbers heading up to base camp, and thanks to its altitude, strong winds, fog, changes in visibility, and a very short runway, takeoffs and especially landings.