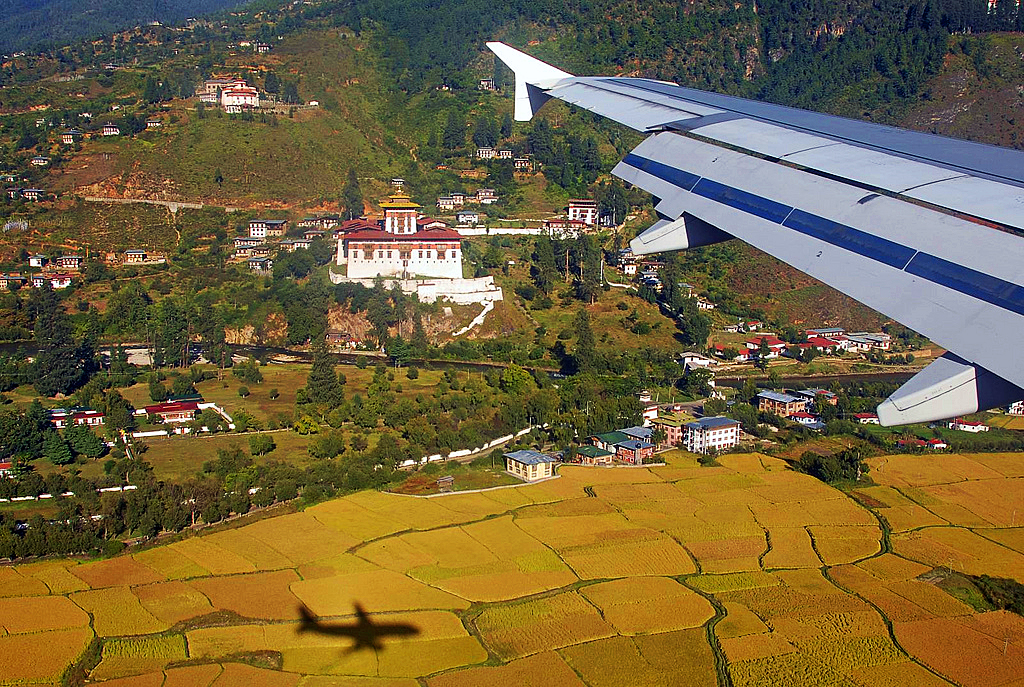 Most of the time, we find ourselves passing through expansive airports with amenities and services galore, and nice, wide, long runways. And then, of course, there are the other airports. The ones that make for great cocktail-party tales of harrowing landings amid spectacular settings. Today we take you on a quick tour of some of the most dangerous airports in the world: 
Courchevel, France
Located at the renowned French Alps ski resort of the same name, Courchevel possesses one of the world's shortest runaways for commercial aircraft – just 525 metres (1,722 feet) and a slope of 18.5 percent, with one of its trickiest approaches. So much so, in fact, that pilots who fly in and out of here need special training.
Lukla, Nepal
Up 2,900 metres (9,514 feet) in the Himalayas of northeast Nepal, Lukla has long been a favored gateway for those who would tackle Mount Everest. Literally boxed in between daunting peaks, the airstrip receives flights to and from capital Kathmandu, but only weather permitting (which is not always) and only by small aircraft with STOL (short takeoff and landing) capability, such as some Dorniers and Twin Otters.
Thimphu, Bhutan
It's not just small airports for small planes that present challenging approaches. Bhutan's national airport does receive larger aircraft (in this video, for example, an Airbus A319), but the maneuvers their pilots must make test anyone's skill. This video is worth watching in its entirety, but the most compelling part comes as of minute 6:00.
St. Barth
Back to short runways in dreamy destinations, many would count few more desireable than the chic, petite French Caribbean island of Saint Barthélemy. As this video shows, landing here presents two primary challenges. Firstly, the pilots must practically scrape the ground as they descend along the flank of the small nearby mountain. Secondly, they must calibrate speed and altitude very carefully, because it's all to easy to run out of runway and end up in the gorgeous turquoise waters.
Hong Kong
Yes, Kai-Tak Airport is no longer in service, but I add it to this list because for many years it was legendary for its "checkerboard" approach and the truly incredible photos it yielded. Checkerboard because it was necessary to aim for a mountain with a structure marked with red and white squares, then make a sharp, difficult bank to the right. To make things even tougher – and more dangerous – the remainder of the approach had to be performed at very low altitude right over one of Hong Kong's most populated areas (the images of this are truly unbelievable). Closed in 1998, it was replaced by Hong Kong International Airport, one of the costliest and most ambitious construction projects in history, built on land reclaimed from the sea. Fortunately, we'll always have those spectacular images.
http://www.youtube.com/watch?feature=player_embedded&v=3PCOcyt7BPI
image | claude_florin