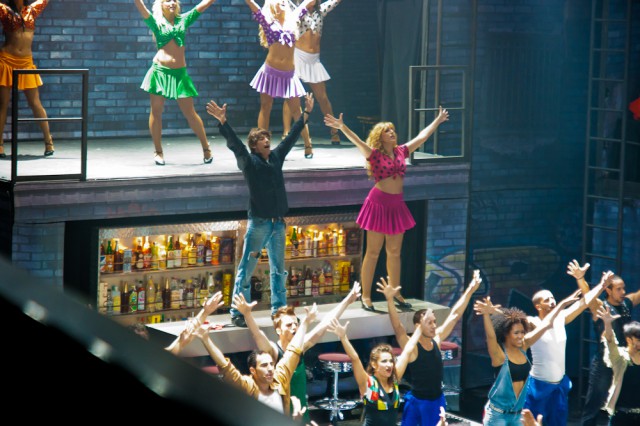 Summer holidays may be a receding memory, but in Spain–and nowhere more than Iberia Airlines' hometown Madrid–being back in the "real world" of work and bills to pay is still plenty sweet. It's the season when local cultural events, big museum shows, and late-night livin' la vida loca for which Spain's capital has become famous shift back into high gear after their warm-weather lull.
AUTUMN CULTURAL HAPPENINGS
Museums such as the Reina Sofía, Thyssen-Bornemisza, and CaixaForum pour on the special exhibitions and events (the Prado, not so much–hey, it's the Prado, always a classic). What's more, a public-private consortium called Madrid a Escena floods performance spaces with at least 450 spectacles from one-person shows to mega-extravaganzas. Here are just a handful of standouts this season:
"I Can't Get Up Today," a musical at the Teatro Coliseum
Hoy No Me Puedo Levantar is a big, splashy, fun, totally bubblegum production, slick enough to impress even on the West End or Broadway. If like me you hail from the cohort of Generation X that came of age during the 1980s, you'll always nurse a soft spot for the pop music of that era, and so it is for locals with this musical based on the œuvre of the 80s group Mecano. It's a bit like Spain's answer to Mamma Mia–yet flashy and entertaining enough to keep even non-Spanish-speakers bopping in their seats. 
"Surrealism and the Dream" exhibition at the Thyssen-Bornemisza Museum, through January 12
Dalí, Breton, Magritte et al, paging Dr. Freud! You won't need to be smoking anything to do a little tripping at this curation of images from the 20th century's surrealest Surrealists (such as Dalí'zzz "Dream Caused by the Flight of a Bee around a Pomegranate One Second Before Waking") contextualised with the theory of dreams and the influence of the psychoanalysis movement. Like, wow, man…
"Georges Méliès: The Magic of the Cinema" exhibition at CaixaForum Madrid, through December 8
Back around the turn of the 20th century, when the movies literally did seem like magic to many–perhaps most–people in the world, this Parisian cinematic special-effects specialist astounded the masses with fantasy/science fiction/horror classics including A Trip to the Moon and The Impossible Voyage. Admittedly, they were more easily astounded back then, but especially as rendered in this top-notch treatment, this manages to remain pretty compelling stuff even more than a century later.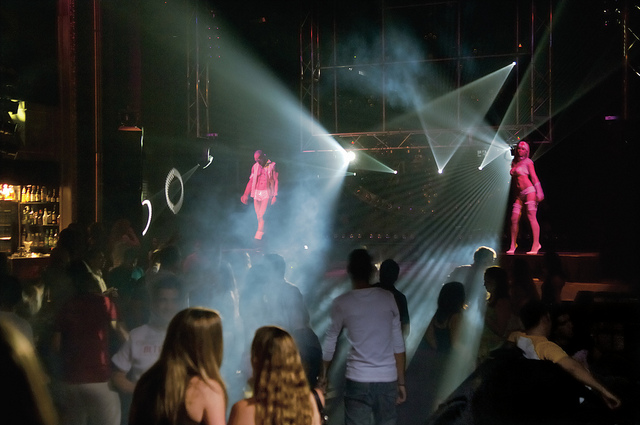 MADRID NIGHTLIFE
Madrid's fabled nocturnal scene is actually not so easy to pin down, there's so much going on according to neighbourhood and vibe (big boom-boom clubs, cosy cocktail lounges, beer joints, enormous dance and live-music venues, outdoor terraces along Paseo de la Castellana, and so on). Though not all that much is extremely new right now, there's still a head-spinning variety of party possibilities. These are a few of the top spots–whether classic old warhorses still going strong ever since la movida of the 1980s or spots of more recent vintage–where you'll be seeing madrileños partying this fall:
Joy Eslava One of the aforementioned warhorses, this converted 19th-century theatre (above) near Puerta del Sol does get quite a few tourists, but the vibe is still joyous enough to keep pulling in the locals year after year for the partying and the shows.
40 Café  A neon-hued, restaurant-pub-music venue hybrid on Gran Vía a bit below Plaza de España, 40 (pronounced qua-RENT-a) is a loud, fun spot for a good burger (check out those brightly coloured buns!) and a frosty beer or cocktail.
El Sol Another longtime stalwart, just off the most central stretch of Gran Vía, it still attracts some pretty funky live acts from various genres–mostly Spanish but some international, too (Evil Evil Girrrls, here we come!).

Kapital  A whopping seven floors of fun, kids! Between the Prado Museum and the Atocha Railway Station, this megaclub especially popular with folks under 30 is a sight to behold, with various genres of music on various floors, from chill-out to bangin' hip-hop and more.  
Liquid  In downtown's gay-popular Chueca neighbourhood, this is, dare I say, the queen of queer clubs, a sleek, trendy video pub with loads of sleek, trendy blokes.  A word to the claustrophobic: gets packed!

Mamá No Lo Sabe  For something lower-key but still plenty lively, "Mum Doesn't Know" is a fun little pub in the elegant Salamanca neighbourhood with a retro Spanish-pop soundtrack and a young, clean-cut crowd .
Siroco  North of Gran Vía, downtown Madrid's main drag, in the San Bernardo area,  here it's all about an alternative scene and sounds, with a mix of rock, trance, reggae, soul, and live shows often involving Spain's top DJ's and up-and-coming bands.
For lots more where that came from, check listings at TimeOutMadrid.com. But first, find flight deals to Spain on Iberia to Madrid from the UK, from Ireland, or from the USA.
Based in Miami, Florida, David Paul Appell is a longtime travel/lifestyle writer/editor who among other things is director of the travel/food social network and group blog Tripatini.com, as well as author of the guidebook Frommer's Miami and Key West.
image | TheOm3ga, PromoMadrid